5 hacks to conquer work-life balance
The average American now works longer than the eight-hour workday. Here are several hacks that you can use to achieve a healthy work-life balance.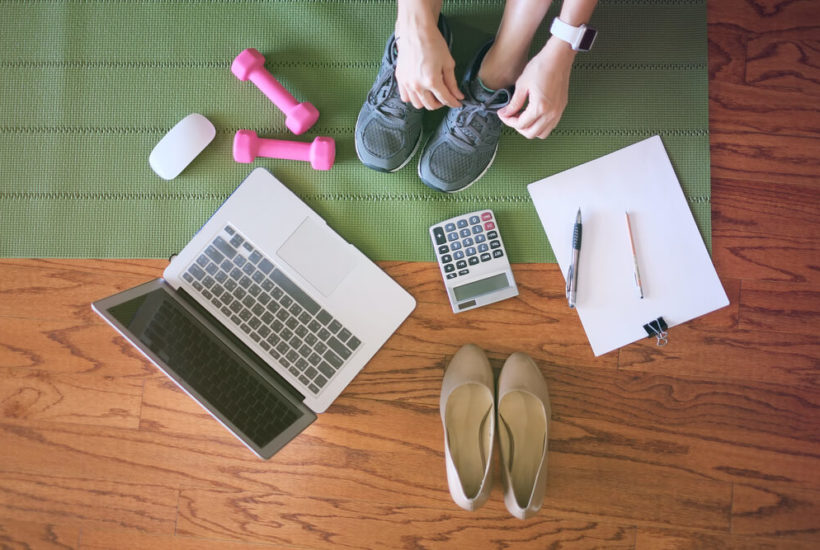 A work-life balance means you allocate enough time for the things that are important in your life. This doesn't mean slacking off at your job. It means understanding when to call it a day and go home.
Unfortunately, the eight-hour workday is slowly becoming a thing of the past, making it more and more difficult to attain the ideal work-life balance. A national poll shows the average American works 47 hours per week, or 9.4 hours per day.
Work-life balance doesn't just apply to work professionals with busy schedules. It also applies to anyone who is starting a new business, pursuing a degree or even raising kids.
Here are five hacks you can take advantage of to achieve work-life balance in your routine.
1. Determine your priorities
No matter where you want to focus your energy, it's important to have set priorities. Consider your goals, wants, and responsibilities. What can be compromised and what is set in stone?
Answering these questions will help you prioritize your time. For example, if you're a parent that wants to spend more quality time at home, you could set a goal to leave work by 5:00 pm every day.
2. Focus on yourself
Life is hectic, and that means it's easy to forget about taking care of yourself. When you think of self-care, you might think of a spa day or soaking in a bubble bath. But self-care, which is crucial for your well-being, involves doing whatever you need to reset and recharge after a long, stressful week.
For some, self-care means going to the gym or swimming a few laps in the pool. For others, it might mean watching a favorite movie and chowing down on some popcorn. Self-care is different for everyone, but the result is the same — you feel refreshed and prepared to face the week ahead.
3. Learn to say no
Saying no can be difficult, especially at work. Sometimes you feel an obligation to contribute your time and energy. But if you agree to take on every project, help with each task, attend every event and manage each co-worker, you'll find yourself with no time left.
It's okay to say no to things, especially if you already put in your 40 hours for the week. While it's okay to go the extra mile once in a while, saying no is an essential step toward preserving your time and achieving work-life balance.
4. Communicate with management
Keeping an open line of communication with your employer is important for those striving to maintain work-life balance. Be honest with your manager or HR representative about the times you can't meet a deadline or commit to a project.
For those with children, you never know when your child will wake up sick and a doctor's appointment is added to the agenda. For those pursuing a degree, especially a professional degree like an M.B.A. where schedules are hectic, you may need to schedule time off to study or prepare for exams.
5. Cut out distractions
You'd be surprised how much distractions waste time — both in the workplace and at home. Not only does it pull you away from the task at hand, but studies have shown it takes 23 minutes to refocus on a task after being interrupted.
Common time-wasting distractions include:
TV

Email

Smartphones

Web-Surfing

Chatty Coworkers
Try to limit these distractions by turning off electronic devices, or at the very least, silencing notifications.
6. Achieve work-life balance
Maintaining an ideal work-life balance can be difficult. Remember, as life throws new obstacles your way, your plan for balance might require adjustments, compromises, and even sacrifices.
The more you know about your priorities and what you want out of life, the more you'll reasonably schedule your time and achieve balance.
(Featured image by paulynn via Shutterstock)
—
DISCLAIMER: This article expresses my own ideas and opinions. Any information I have shared are from sources that I believe to be reliable and accurate. I did not receive any financial compensation for writing this post, nor do I own any shares in any company I've mentioned. I encourage any reader to do their own diligent research first before making any investment decisions.