Board of directors ousts Harvey Weinstein; future uncertain for Weinstein & Co
Weinstein Company removed CEO Harvey Weinstein amid several sexual assault and harassment allegations.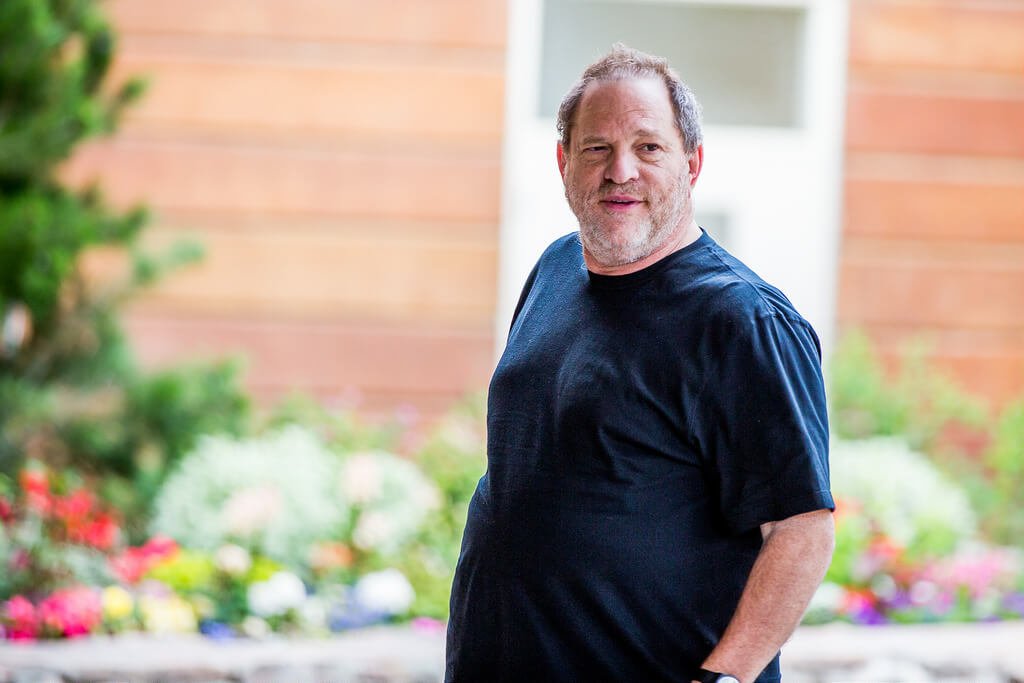 Harvey Weinstein was recently fired from the Weinstein Company CEO position following an investigation by the New York Times that uncovered allegations of his involvement in several sexual harassment complaints. Company board member Lance Maerov said that Weinstein violated the company's code of conduct in "the past week" but did not specify the exact violation.
The termination was delivered via email on Sunday evening to Weinstein. Last Friday, a third of the Weinstein Company's all-male board resigned. Harvey Weinstein and his brother own 42% of the company.
Things escalated as the allegations unearthed by The New York Times stretches decades and come from actresses and employees of the Weinstein Company and Miramax, a company that the Weinstein brothers founded.
Previous sexual harassment allegations
Two decades ago, when Weinstein was just a Hollywood producer, he invited Ashley Judd for a business breakfast meeting at the Peninsula Beverly Hills hotel. Judd was sent up to Weinstein's room and appeared in a bathrobe and requested for a massage or that she could watch him shower.
In 2014, Weinstein invited temporary employee Emily Nestor to the same location and made an offer. If she agreed to his advances, he would help to boost her career. The following year, a female assistant and was requested to give him a massage while naked.
The New York Times investigation also gave way to new information that the allegations against Weinstein had stretched over three decades. These were documented through interviews with former and current employees and film industry workers. There are also legal records, emails and internal documents from Miramax and Weinstein Company. Moreover, Weinstein had reached at least eight settlements with women. Among them is an assistant in New York in 1990, an actress in 1997, an assistant in London in 1998 and an Italian model in 2015.
Additionally, more actresses have come forward to expose Weinstein of his crimes. These actresses include Angeline Jolie and Gwyneth Paltrow.
Paltrow stated that before the production of "Emma," a 1996 film adaptation of Jane Austen's eponymous novel with Paltrow in the lead role, Weinstein asked her for a work meeting to his suite at the Peninsula Beverly Hills hotel.
Their rendezvous ended when Weinstein put his hands on Paltrow and invited her for some massages at the bedroom. But she did not accept his invitation. She then told Brad Pitt, who was her boyfriend at that time, about her encounter with Weinstein, and he confronted the film producer. Following the confrontation, Weinstein warned her to keep quiet about his advances on her.
Meanwhile, Weinstein also reportedly harassed the young Angelina Jolie in the late '90s in a hotel room amid the release of "Playing by Heart," a comedy-drama film with Jolie as part of the ensemble cast. The incident with Weinstein led Jolie to avoid any projects with the film producers.
Other actresses who also had a bad experience with Weinstein are "Pulp Fiction" actress Rosanna Arquette, Katherine Kendall and French actress Judith Godrèche.
The future of the Weinstein Company
Weinstein co-founded the independent film company The Weinstein Company. He has helped to propel art house films into popularity like "Cinema Paradiso," "The Crying Game," "Pulp Fiction," and "Shakespeare in Love." But with the allegations getting more heated and following the news of his ousting, the company will now be in the hands of his brother, Bob Weinstein and chief operating officer David Glasser.
Moreover, support for Weinstein is also dwindling among those in the entertainment industry. Seth Rogen, Lena Dunham, and Judd Apatow have supported Weinstein's accusers, while Democrats like Elizabeth Warren and Corey Booker have detached themselves from Weinstein.
Reactions of prominent figures in the Harvey Weinstein scandal
According to Bustle, British actress Emma Watson posted a statement on Twitter regarding the allegations on Weinstein. The ordeal of Weinstein's victims affected Watson, who is also a U.N. Women Ambassador.
Watson expressed her support for and admiration towards the courage of the women who were sexually harassed. She wrote another tweet showing her support for men who also were victims of sexual harassment.
CNN reported that Georgina Chapman, co-founder of Marchesa and Weinstein's wife, announced her separation from Weinstein and also released a statement about the allegations. In the statement, Chapman expressed her sympathy towards the women who Weinstein allegedly raped and harassed. She also asked the media for some privacy in order to tend to her children.
The Obamas also weighed in on the controversy, per Fox News. Both Barack and Michelle Obama find the actions of Weinstein "disgusting." In a joint statement, they also stated that those men who perform such revolting acts towards women should be "condemned" and must face the consequences of their actions, no matter how powerful or rich they are.
On the other hand, Lindsay Lohan posted an Instagram Story, which she later deleted, defending Weinstein from critics. As what Daily Mail reported, Lohan said in her video that she felt bad for the producer and that she does not "think it's right what's going on."
Lohan posted another clip, but this time, she criticized Chapman for abandoning Weinstein during the chaos. She also stated that Weinstein never harassed her while she was working on her films with Weinstein.
USC's rejection of Weinstein's $5 million pledge
The USC School of Cinematic Arts announced that it will not accept Weinstein's pledge of $5 million as a grant for female filmmakers, Variety reported. The school's announcement came following the emergence of reports surrounding The Weinstein Company CEO's scandal.
A USC student named Tiana Lowe created a petition at the change.org website to ask her school to refuse the donation. Lowe wrote in the petition that the university should take a stand against the issue even if it involves a powerful figure. One hundred seventy-five signatures were counted in Lowe's petition.
Could the scandal mean financial ruin for Weinstein Company?
Since new leaders Bob Weinstein and COO David Glasser will run the company and begin to launch an internal investigation, expenses will not come cheap. According to Debra Katz, a partner with Katz, Marshall & Banks, thorough investigations can be expensive with a price tag of up to $40 million. Moreover, financing will be difficult to secure as it is unclear whether the company is currently profitable or how much cash on hand it has to be able to handle the expenses.
The company has distributed fewer movies as it focused on its TV division in hopes of putting it up for sale. However, with the scandal tied to Weinstein Company, they might have the difficulty in finding a buyer and securing the company's future.
(Featured image by Thomas Hawk via Flickr. CC BY-NC 2.0)