Hundreds of historic public buildings now being scheduled for renovation or replacement
County courthouses, city halls, and government buildings of all types are being renovated, sold, or replaced.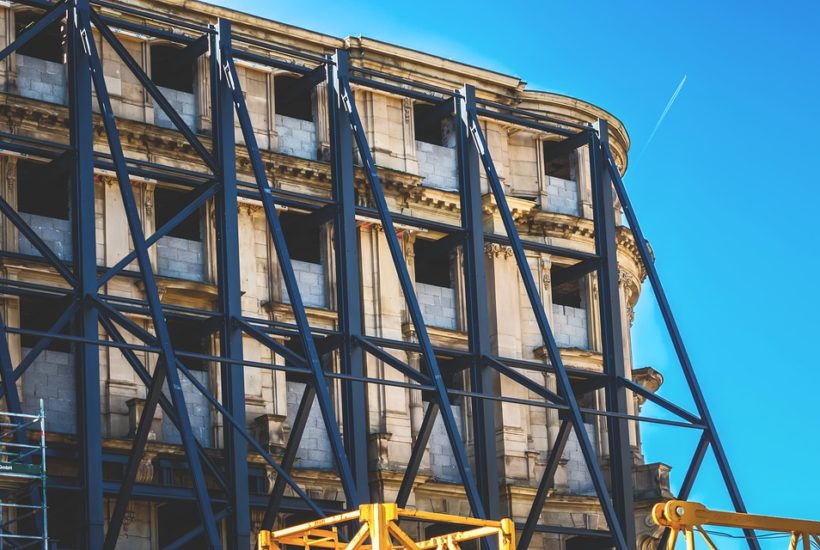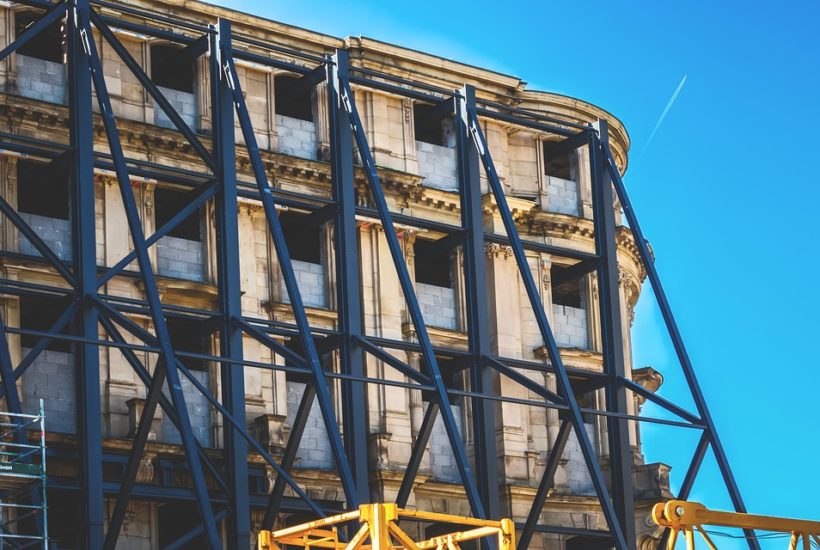 Most public facilities of this type are old, inefficient, costly to maintain, and unable to accommodate new technology. Some are unsafe and no longer meet federal compliance standards. Contractors interested in pursuing contracting opportunities to provide upgrades or new construction will find lots of options in every state.
Pennsylvania
In Scranton, Pennsylvania, city leaders have addressed an old city hall which was built in the late 1800s. It seems to cry out for renovation or replacement. After much discussion about which direction to take, city leaders issued a request for qualifications from parties interested in either option—acquiring or renovating the building. Similar conversations are happening throughout the U.S. Sometimes it's less costly to construct a new public facility than to renovate an old one.
New York
Two years ago, the Office of Court Administration in Bath, New York, ruled that the courtroom facility located in the Steuben county building, which opened in 1986, no longer meets state standards. Over the last few decades, the space has had very few upgrades or renovations, so there are many issues to resolve. Although the project does not have a final price tag, there's no doubt it will be a multi-million dollar effort. Solicitation documents for contractors will go out for bid in early 2020. The project will include additional courtrooms, hearing rooms, waiting areas for the public, renovated space for court administration staff, and more. 
Texas
Taylor County officials in Texas have announced upcoming projects estimated to cost about $50 million. The projects include major renovations to the County Courthouse and the Taylor County Law Enforcement Center. Discussions are also being held related to demolishing the old County Jail. Plans are not complete and funding options are still under consideration, but there seems to be no doubt about these projects being launched in the near future.
Massachusetts
Citizens and taxpayers in Boston have been advised that their City Hall Plaza will get a $70 million facelift. Design plans are being developed, and construction will begin after the plans are approved. The upgrades will provide benefits of all types – more economic activity, increased tourism, security upgrades, and a more vibrant downtown area. The renovation project also will produce a large center space for hosting events such as a farmer's market in the summer and an ice skating rink in the winter. Additionally, about 100 new trees will be located around seven various areas designed for all types of services. 
Kentucky
Major renovations will be underway on Madison, Kentucky's courthouse by 2020. Commissioners have stated that safety concerns are significant. The facility, which was built in 1850, lacks even the most basic requirements for safety. It also needs a complete overhaul of the heating, air, and electric systems as well. Officials and employees will be moved to another location during the renovation. The county purchased a temporary facility, and it also will be retrofit with temporary courtroom space and office accommodations.
Indiana
County commissioners in Nobel County, Indiana, have announced plans to construct a new, consolidated county office complex in downtown Albion and to renovate the Noble County Courthouse. One of the primary goals is to bring all county offices under the two roofs. Currently, different offices are spread out in six different locations in Albion. About 15 years ago, an estimate for the project placed the cost at approximately $15 million. But, construction prices have increased significantly since that time. Now, the total project cost will be much higher.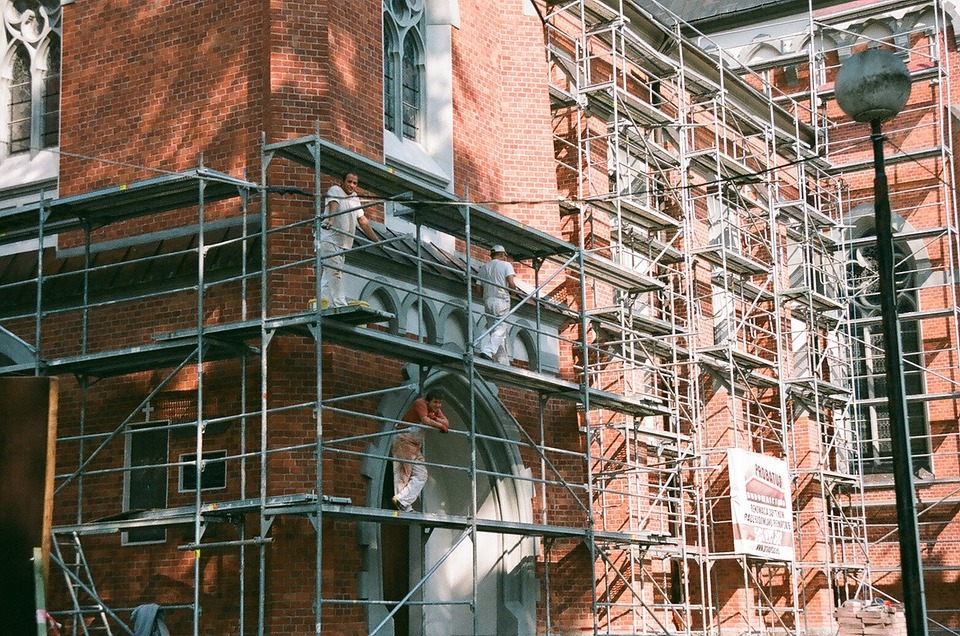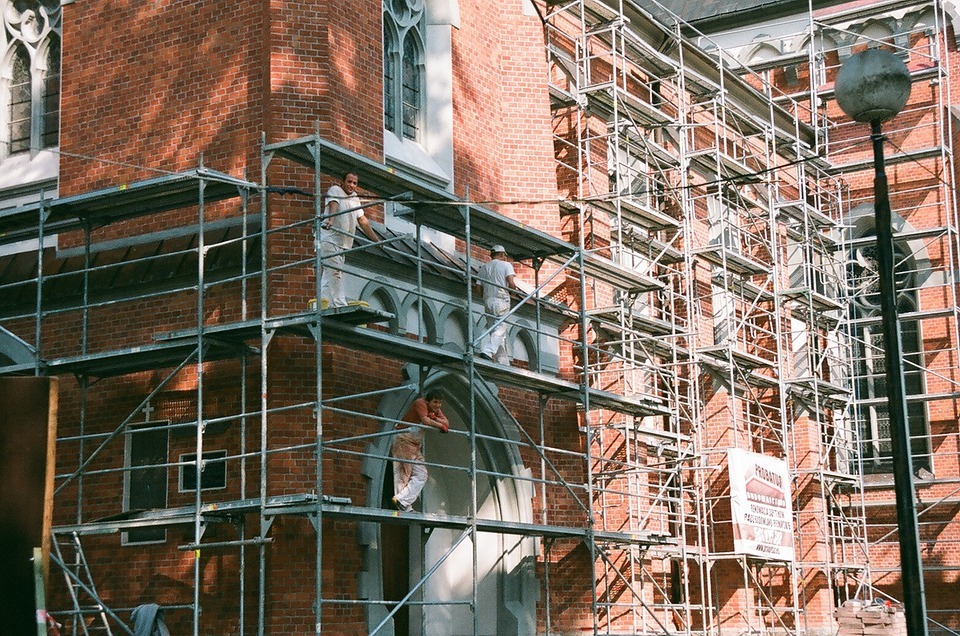 Oregon
Members of the City Council in Troutdale, Oregon, recently approved a bond package that lists a variety of overdue projects that they want to launch. Funding, if approved by voters, will include demolishing two building additions, constructing a new parking lot, and building a parking deck near the City Council building. Additional repairs for other city assets are included in the bond package as well. 
Mississippi
Officials in Mississippi County say that work will begin on two courthouses soon. Both facilities will be renovated. These projects were delayed previously because of community disagreements, but it appears that all parties are ready to get something done now. One courthouse, built in 1919, is in Blytheville, and the other structure, built only a few years later is in another nearby community. No cost estimates have been delivered, but the renovations will be extensive.
Elected officials in numerous cities and counties are currently planning new sports facilities, performing arts centers, river walks, and convention centers while their counterparts in other cities and counties agonize about renovating, restoring, or rebuilding old historic public buildings. No matter what type of project is most attractive, contractors will find an abundance of contracting opportunities in cities and counties now and through the next decade.
—
DISCLAIMER: This article expresses my own ideas and opinions. Any information I have shared are from sources that I believe to be reliable and accurate. I did not receive any financial compensation for writing this post, nor do I own any shares in any company I've mentioned. I encourage any reader to do their own diligent research first before making any investment decisions.