How consumer habits shape payments in the travel industry
Travel companies should prioritize their strategies when it comes to meeting traveler expectations. But how can they keep up to respond to market demand?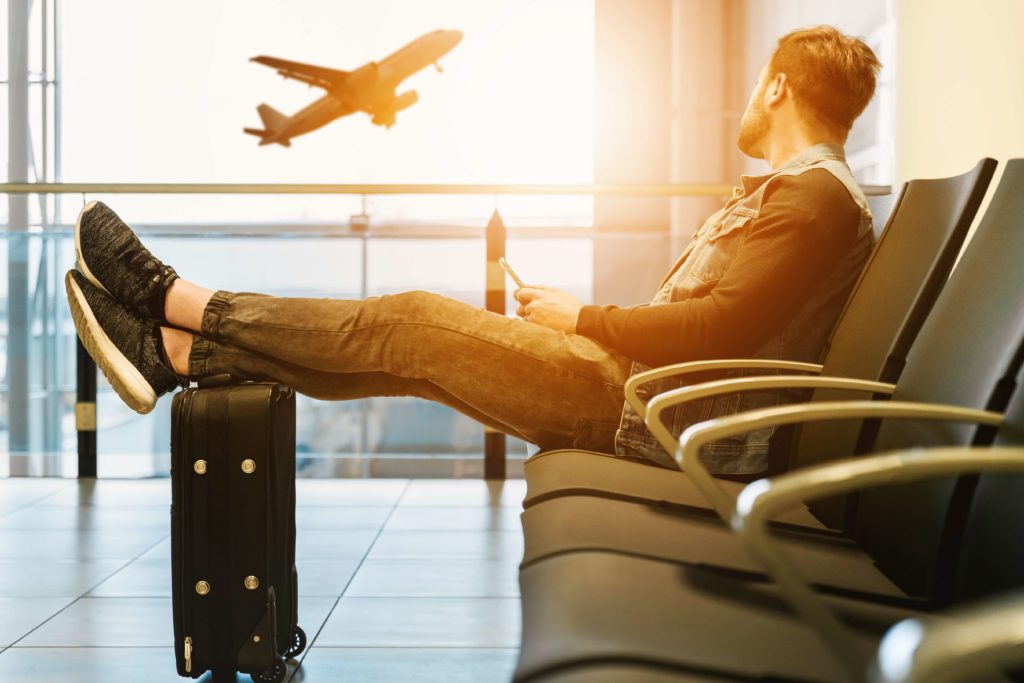 The rapid rise of low-cost carriers and booking services has made the travel market a diverse place. As a result, consumer habits are changing, which is also shaping the global payments landscape.
According to the World Tourism Organization, international tourist arrivals worldwide grew by 7 percent in 2017 and the tendency is expected to continue throughout 2018. Travelers more than ever use their mobile devices to book their next trip. This is why they expect easy to use systems that let them plan their next trip or simply change plans and find new destinations during their stay.
It's not only about the services that aggregate flights and hotels, but also payment platforms that need to be as simple and available as possible.
The economic demands of innovation
It goes without saying that so much has changed in such a relatively short time. We can see the rise of travel apps and more digitally advanced payments. A payment is usually the last step of the booking process, so people need to feel confident while both searching for the best deals and while they pay. There's no space for complexity nor a multistep checkout.
The Travel Payments Study by PYMNTS and Amadeus revealed that just 15 percent of travel companies tried payment innovations in the last three years. The report also shows that 5.4 percent of the travel industry revenue is spent annually on processing payments, which equals $75 billion.
"Travel companies still observe that their payment systems are hindering their conversion. This is mostly because the majority of players in the industry haven't changed anything for the past years and they are stick to the outdated systems. The innovation is what these companies should focus on right away to keep their position on the market," says Lucas Jankowiak, CEO of SecurionPay.
Convenience at the forefront
Companies that operate in the travel market need to remember that travelers' expectations are rising, so they want convenience, flexibility and superior experience on every step of their booking process.
Deloitte reports that 72 percent of hotel bookings are made for a one-day timeframe of accommodation. So, when a single trip is organized through different suppliers, the last thing consumers want is to be going through the complexity of payment systems each time during a reservation. Especially nowadays, when we can change travel plans at any time. The thing is that customers are in multiple time zones and they need solutions that allow them to book their trip or a hotel stay and pay at the same time.
What also enhances convenience, and is a no-brainer for airlines and hotel booking websites, is providing customers with the opportunity to pay in their preferred currency. This localized experience is what travel companies should go for to reach more audience and decrease the number of customers that drop their reservation because of lack of their preferred payment method.
"Nowadays, we can see a huge need for enhancing payment services across the travel market, as there's a growing appetite for faster payments. People expect to pay on the go in their preferred currency, without standing in line, and it's online businesses responsibility to give them a system that won't cause their customers to abandon potential bookings due to distractions," says Lucas Jankowiak.
The same goes for ground transportation that makes finding and booking a ride as simple as a few taps. Making it a standard across other means of transportation, such as rail travel or public transport that gets people moving through the world to the next level. It also applies to parking-lot operators, car rental companies and all businesses related to the travel industry. And still, it's all about how customers feel during these activities.
The aforementioned study powered by PYMNTS mentions that the major reason why travel companies invest in new payment technologies is customer's suggestions. So, again, addressing customers' demands is what makes businesses retain their customers and attract new ones.
Travel industry highly targeted by fraud
Digitization in travel creates billions of additional profits, however, it also opens new possibilities for cybercriminals.
Fraud in the Travel Payments research shows that fraudulent activity costs travel companies $21 billion annually and it is predicted that by 2020 it will exceed $25 billion. This is becoming a serious problem when we compare it with numbers provided by Sift Science, where in 2014, global online travel bookings were already $471 billion. Moreover, the International Airport Transport Association finds that fraud costs airlines $858 million a year.
Travel companies' usually operate on a global scale, which makes them even more prone to fraud. The numbers lead to the conclusion that travel companies should implement customer-oriented payment solutions that address complexity and create a highly secure environment. At the same time, business owners should know that not all machine learning systems are created equal so they should look for multiple security levels.
"The travel market involves large volumes of payments, so companies should seek a payment platform that delivers advanced customer verification and multilevel, dynamic protection based on AI, as static rules are inaccurate in most of the cases, and building a manual review team can be costly," adds Jankowiak.
With that being said, responsibility also lays in educating their employees to recognize the warning signs.
Wrapping up
People are constantly on the go and they can choose from a plethora of booking systems and suppliers across various countries. Consumer behavior differs market by market, however, there's a common thread to all of the industries—the user experience.
Travel companies operate in the digital space and they need to follow all the innovations that will make them stay ahead of customers and get ready to respond to market demand.
They also need to take payments to the next level and implement solutions that mitigate complexity, make it easy to create extra offers and implement one-click payments for making repetitive purchases as easy as a tap of a button. Otherwise, companies that are left behind, will lose a significant amount of money.
—
DISCLAIMER: This article expresses my own ideas and opinions. Any information I have shared are from sources that I believe to be reliable and accurate. I did not receive any financial compensation for writing this post, nor do I own any shares in any company I've mentioned. I encourage any reader to do their own diligent research first before making any investment decisions.