How increasing employee engagement improves customer loyalty
The key element in running a good business is an engaged employee. In return, a company will prosper and workers will be satisfied, it's a win-win for both sides.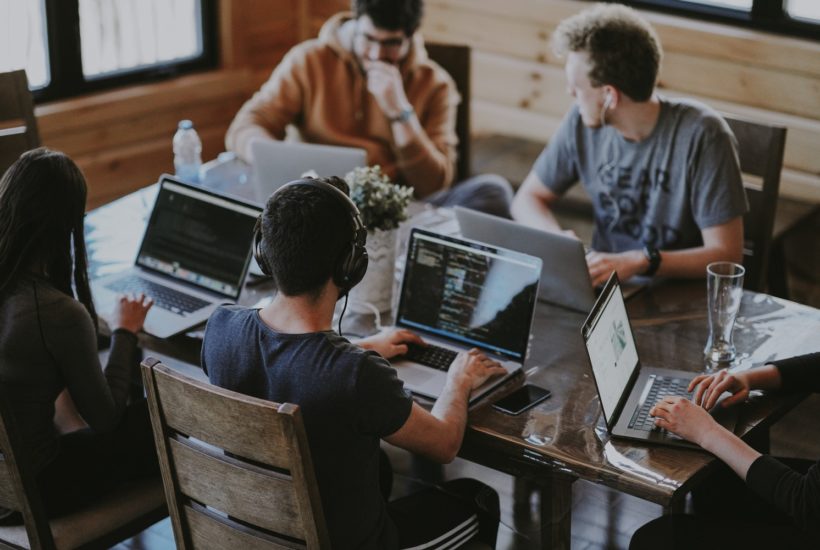 Every successful business requires loyal customers in order to flourish. As long as the customers are happy and keep coming back for more, the business will run smoothly and income will pile up. But what is it that prompts customers' loyalty? Is it a good marketing plan or the quality of the product itself? Maybe it is the popularity of the brand and the" bandwagon" that goes along with it? Both criteria are relevant to some extent. But the "magic" that really establishes the loyalty in customers are engaged employees.
Engaged employees are those who go above and beyond the "call of duty". They have an emotional connection to the work they do and the company they work for. This connection makes them highly motivated and committed to the job. By working better and harder, engaged employees improve customer support and benefit the business greatly.
Better customer support
Many companies focus their attention mainly on customer experience. Nowadays, it's easier to get the attention of a customer, than it is to keep it. Customer service is important for the success of your business. That's why companies have well-designed programs for loyal customers – offering discounts, cash referrals, free samples of the new product and so on. However, sometimes this isn't enough to retain the customer. That's where engaged employees can make the difference. They understand the value of the work they're doing and the product they're offering. They are more likely to ascertain the loyalty of a customer and improve their overall experience.
Where do all the engaged employees live?
The simplest solution to the customer loyalty issue would be to stock up on engaged employees and let the issue sort itself out. Unfortunately, it doesn't work that way. You can't just say: "let's hire a bunch of those engaged ones, and get this show on the road!" Engaged employees don't just pop-out of nowhere. Although a few people are already engaged on their own when they start working for a company, many more have the potential that lies dormant within them. It is up to the company's management to awaken that potential in employees and mold it.
Improving employee engagement
If you ask yourself the question – what is going to motivate employees to become more engaged? The first answer which comes to mind is financial aid. Although raises and financial benefits are quite stimulating, it's not the most important factor to the employees – believe it or not. For every person, it is something else. But there are plenty of general factors that can help improve employees' engagement.
Stress-free work environment and work conditions. Stress is a powerful enemy of the modern lifestyle. It will hold back even the most enduring of employees. Improve the work conditions and work environment to suit the needs of your employees.
Conversation and communication. Having an open conversation between the management team and the employees is vital for solving any issues that employees might have. It's also important for gaining information about your employees' overall preferences. Avoid micromanagement at any cost, though.
Clear goals presented by the management. Define your vision to your employees, set a clear goal on what you want to accomplish and allow the employees to find creative and innovative ways of reaching that goal. Also, encourage team work.
Opportunities for career advancement. Allow employees who make an effort to be further promoted in your company. This will give them a sense of accomplishment and improvement.
Involve employees in the decision-making process. This will give your employees a sense of purpose. It will encourage them to think big, not just fast.
Take care of your employees' well-being. Treat them with respect and care, in return, they will be more productive and engaged.
You can easily help your employees go from good to engaged – you just need to make an effort.
The necessity of appreciation
To fully motivate your employees to become engaged, you must first recognize and appreciate their efforts and accomplishments. If your employees are willing to go the extra mile, then so should you. Engaged employees should be praised for the effort they put in their work. They should also be properly rewarded for their achievements. You can reward them with discounts, raise their paycheck, extended their vacations, reward them with gift cards, or throw a party in their honor for completing a milestone or a project. All of these small tokens of appreciation can go a long way in the employer-employee relationship. It is important to nourish that relationship because engaged employees are a valuable asset to the company's prosperity. Overall, the more you make an effort to improve the quality of your employees, the more your employees will improve the quality of your business.
Retrospectively, the key element in running a good business is an engaged employee. It doesn't take a lot out of a company to make sure their employees are happy and engaged. In return, a company will prosper and workers will be satisfied, it's a win-win for both sides.
—
DISCLAIMER: This article was written by a third party contributor and does not reflect the opinion of Born2Invest, its management, staff or its associates. Please review our disclaimer for more information.