The importance of mobile apps for e-commerce businesses
E-commerce or electronic commerce is the advanced business model that is supported via the internet through a website or mobile application.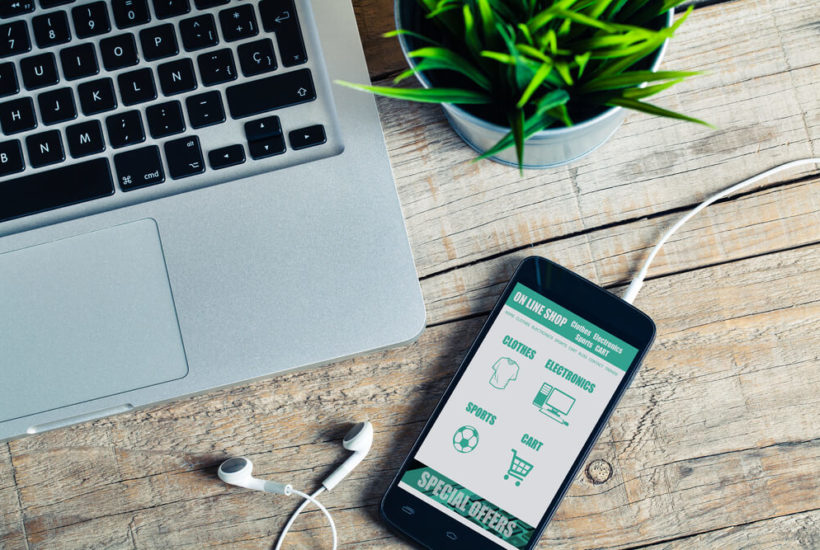 In simple words, e-commerce business is the online presence of a store that runs business transactions over the internet. With an extending internet audience, the development of e-commerce business has shaped the online shopping behaviors of both customers and retailers. It has opened new possibilities for business expansion and growth with smooth customer experience.
Originally, online trade was initiated in the late 1960s, tendering business products/services advertisement functionalities. With the advent of secure shopping channels, online business development has greatly progressed since 1994. Today, customers have widely accepted the e-commerce business market and their trust have fueled the growth of online shopping.
Today, enterprises are actively investing in technology to integrate more digital features into their online store. Also, to engage today's smartphone-clutching users, mobile application development is burgeoning. Mobile apps have made enterprises digitally capable of meeting customer demands in the smartphone-driven market.
The evolution of mobile apps has not only transformed the e-commerce ecosystem — it has also provided a customer-friendly shopping experience to users. As a result, the mobile app is a significant solution to capture customers.
Mobile apps and e-commerce businesses
Mobile apps have helped enterprises reach in the e-commerce market, more than mobile/desktop websites. According to a report published by Statista, "shopping" tops the list of the fastest growing mobile app categories based on consumer time spent in 2017. The highest profits were earned by shopping apps with a 54 percent rise in the usage sessions over the year.
In the race to meet customer-satisfaction and deliver a shopping-centric experience, mobile applications for e-commerce hold an important role. Today, they are one of the best ways to interact and engage with online shoppers. The special unified features in mobile apps help to provide multi-device and multi-channel experience for your e-commerce business.
Benefits mobile apps bring to your e-commerce business
Deeper analytics
A mobile application helps you to have a better view of your customers' preferences and activities. It provides you with deep analytical reports that elaborate on user information as well as their shopping decisions. This helps in refining your marketing strategies and improving business tactics.
Amazing features
Apps for e-commerce are specifically equipped with customized features that engage users. Easy-to-search products and filters that can limit results, for instance, to a specific price range provide high user-accessibility, which in turn, aids in growing customer interest and accelerates business revenue.
Multi-layer security plan
Security of user's personal data, as well as online payment information via credit/debit card, PayPal, Google Pay etc., is a major concern. Mobile applications must be highly secure and minimize the risk of cyber attacks. They help build customer trust with multi-layer security features.
Reduced complexity
Mobile apps are provide a user-friendly experience with rich-features such as easily locatable search bar, smooth navigation, accessible shopping products, and multiple payment methods.
More interactive
An advanced interface of your business mobile application allows for impressive user experience. Intuitive and beautiful UX/UI design make your mobile apps more interactive. This helps you with prolonged usage for prospective shoppers that increases their chance to shop more.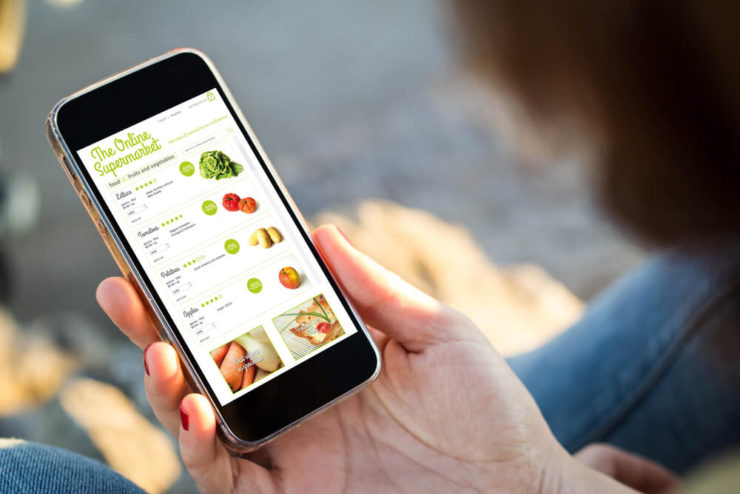 Extremely convenient
Users can easily download applications from the App store (iOS users) or Play Store (Android users). An e-commerce app conveniently allows shoppers to shop anywhere and anytime, so having one will boost your business revenue.
Lowers down the cart abandonment rate
Mobile apps help lower down the cart abandonment rates. According to reports published by Baymard, the cart abandonment rate on a website is around 68 percent while it is merely 28 percent for mobile apps.
Loyalty integration
Integrated coupons/rewards in apps increase the loyalty of your customers. Transactional Tiered Rewards, Scratch and Win, Referral Rewards, Coupons, Spin to Win, VIP Rewards, Action Points, Digital Stamp Card are some of the loyalty features used by e-commerce businesses to attract customers.
Retain customers
You can easily send push notifications to your app users to inform them about the latest offers, sale, discounts etc. It has been found that notifications, when addressed with user name, can attract a high number of customers. This enhances the conversion rate and customer retention. In the most recent statistics, 38 percent of users returned to an application more than 10 times thanks to notifications.
High revenue
According to Statista, in 2020, mobile apps are projected to generate $188.9 billion in revenues.
These are just some of the benefits that mobile application brings to your e-commerce business. According to stats published by Statista, smartphone users often prefer to use mobile applications over websites. In fact, they spent 90 percent of their mobile time on apps. This is because applications:
provide more convenience for customers to shop online
are a complete expansion of the brand

offer personalization that delivers a customer-friendly experience

can utilize native mobile features to add user experience

are browser-independent and can be designed freely unlike websites that depend on the browser features
have easy and more secure payment methods utilizing mobile biometrics

focus on experience-centric sales to make shopping fun
are more responsive and interactive than websites

The emergence of e-commerce has made business more convenient while allowing for new market opportunities with significant growth potential in revenues. With the evolution of mobile applications, an e-commerce ecosystem has wildly accelerated sales through an exceptional user-friendly approach. Users now love to shop from mobile apps as they are easily available, highly accessible, simple to use and time-saving. For business owners, this is a good time to invest in mobile app development to meet the technology demands of the market, have an impressive brand exposure and stand out from your competitors.
(Featured image by David MG via Shutterstock)
—
DISCLAIMER: This article expresses my own ideas and opinions. Any information I have shared are from sources that I believe to be reliable and accurate. I did not receive any financial compensation for writing this post, nor do I own any shares in any company I've mentioned. I encourage any reader to do their own diligent research first before making any investment decisions.