How to improve accountability in your organization
The company's leadership needs to invest in accountability, which means spending their time, focus and most important their setting the example.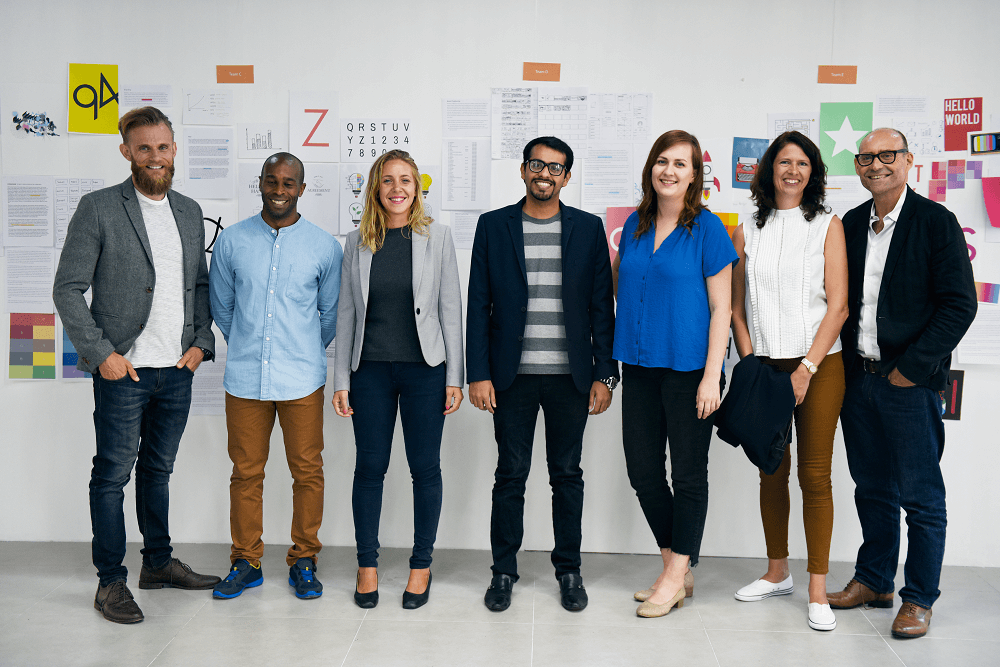 I am often asked what the biggest challenge is facing CEOs. Those asking are expecting a response from a long list of the typical potential hotspots for most CEOs such as not enough sales, not operating efficiently, insufficient cash flow, not enough leads, etc. Instead, I offer a one-word response—accountability.
For just about any pain or frustration a CEO is facing, the issue of accountability in the organization is like playing a game of six degrees of separation. It usually ends up as an accountability issue. Though there is no quick fix, here are some key areas to start improving accountability in your organization.
Roles and responsibilities
If your team doesn't know what they are responsible or accountable for, how can you hold them accountable for it? As much as we may think it is clear, try asking five employees to list off what they are ultimately accountable for. Most of the time you will be met with a deer-in-the-headlight look. What do you mean by accountable? And then you have your answer of why things keep slipping through the cracks, numbers aren't being made, and fingers being pointed when something goes wrong.
Accountability starts with roles and responsibilities. Each person needs a piece of paper to tell them what their role is in the organization (how they contribute to the company's goals) and what they are responsible for accomplishing. This can be listed as a series of tasks or outcomes, depending on the role. For example, an accounting clerk may have the responsibility of "all invoices are entered accurately and on-time." A sales manager's responsibility may be more focused on the outcome, "Ensuring sales team achieves sales goals." Without clarity on what they are responsible for and what is expected of them, it can be a never ending game of trying to hold people accountable.
As obvious as it may seem that an accounting clerk is responsible and accountable for accurate entering of all invoicing, what happens when the employee is on vacation and someone else is entering it? Who is accountable for the invoicing that is being entered that week (i.e. training someone) and ensuring that person does it accurately (i.e. spot checking). Below is a good example of the difference between making someone responsible for entering the invoices versus accountable for all invoices being entered accurately.
Responsibility: Accurately entering all invoices received.
Accountability: Ensuring all invoices are entered accurately and on-time.
Accountability by numbers
There's a popular saying in operations. "What gets measured gets managed, what gets managed improves." Measuring is one of the quickest paths to accountability.
We learned the importance of numbers and our performance back in kindergarten when we got our first grades. We all know the difference between 100 percent and 50 percent. This transcends cultures and generations. Measuring where employees are compared to a goal number also gives them some flexibility to create the path to get there rather than waiting to be told each step to take.
Once you put numbers to their activities and recognition to their accomplishments, they are empowered to hold themselves accountable for what is being measured. The biggest challenge is finding the right measurements to drive the desired behavior.
For example, it may be obvious to measure an inside sales team primarily on sales. The problem is they will solely focus on achieving the sales goals and nothing else, at all costs. Those costs may be in the form of overselling the customer, high return rates, or pushy tactics. Instead, focus on what you want to hold them accountable for and keep the measurements closely related to those outcomes. There will be some trial-and-error, especially when working with inside sales teams.
Communication
Communication is critical when improving accountability with an organization. This comes in many forms.
Discussing roles and responsibilities and how everyone contributes to the overall goals.
Creating and reviewing what each person is accountable for and sharing across the organization.
Ensuring everyone has the training and tools needed.
When there is an issue, discuss it as quickly as possible. Be straight forward and talk it through. Discuss what went wrong and work together on suggestions for avoiding in the future.
Regularly discuss where everyone should be focusing their efforts and the priorities of the organization.
Celebrate the successes openly. Never underestimate the power of reward and recognition.
Accountability does not change overnight. It is an investment decision by the company's leadership since it involves their time, focus, and most important their setting the example. Accountability starts and ends at the top.
—
DISCLAIMER: This article expresses my own ideas and opinions. Any information I have shared are from sources that I believe to be reliable and accurate. I did not receive any financial compensation in writing this post, nor do I own any shares in any company I've mentioned. I encourage any reader to do their own diligent research first before making any investment decisions.