4 key characteristics of transformational leaders
The transformational leaders are essentially renovating their business models to make the climate work for them.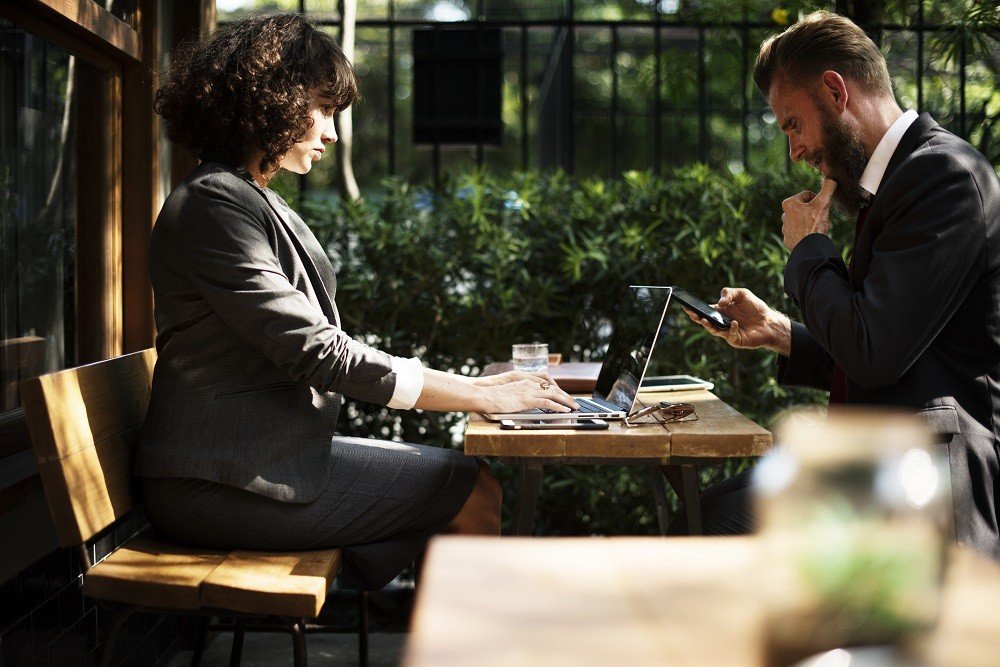 Traditional leadership models are outdated. And by rigidly sticking to them, companies risk becoming obsolete in the changing corporate landscape.
The demands on business leaders are more complex than they have ever been: the economy and political uncertainty, social change, new technologies and increased competition from the global marketplace are disrupting long-standing business models and leaving many leaders feeling far outside their comfort zone.
Some of the transformational issues facing leaders include:
– How to make short-term cuts that don't impact the organization in the long term
– How to identify and deliver new sources of growth
– How to find new ways of working in a global model
– How to maintain a loyal customer base, even while growing and innovating
– How to stay true to the organization's purpose and message in the face of new trends and technologies
Where past successful leaders held power by retaining information, asserting authority, and adhering to traditional roles and responsibilities, today's business big shots are learning to be more adaptive, collaborative, and disruptive—taking chances and making choices to suit the fast-paced markets they operate in.
They're meeting the current climate's challenges head-on by continuing to deliver value to their clients and customers while driving costs down. These transformational leaders are essentially renovating their business models to make the climate work for them.
The big shortage
However, according to a recent survey of 6,000 business leaders, conducted by Harthill Consulting in collaboration with PwC, only 8 percent of current senior managers have the capabilities and experience required to bring about this kind of change within their business.
While 52 percent of these managers are 'achievers', well-suited to an action- and goal-oriented type of leadership, transformational leaders require a more strategic mindset with the ability to approach challenges in a multifaceted and reflective way.
Here, we take a look at four key traits of transformational leaders.
Clear vision
Having a clear vision means knowing what you want to achieve and providing the necessary direction to work towards that goal. Transformational leaders have a strong sense of strategy, both for the bigger picture of the business and for the day-to-day details. They are able to navigate decisively between the two and never lose sight of either.
But having a clear vision does not mean having tunnel vision—strategic leaders have to adapt and update their focus when needed, be prepared for the unknown, and be able to see things from multiple perspectives.
None of this is any good without the ability to communicate this effectively to their team and the wider business. Everyone needs to know the objective as well as the leader, the reasons for it, and their role in achieving it. This is essential if senior managers want their teams to be fully engaged and committed.
Self-motivation
Passion is important. Having a strong sense of purpose and personal passion for their mission helps transformational leaders to inspire others to work towards realizing it.
Great leaders will be able to take a step back and detach themselves when needed, never letting their passion for a project to cloud their judgment. Maintaining this objectivity is what helps others to adopt their passion, knowing that it's coming from a place of rationality rather than an egotistical obsession.
Sense of humility
In traditional models of management, there is no place for vulnerability and humility. The boss must be self-assured and feel deserving of their position of power. But a transformational leader earns respect and loyalty through their willingness to learn and grow, by listening to others.
No one will have all the answers all of the time, even the best managers, and an ability to recognize this and seek opinions from other people—either within the business or from outside of it—makes a leader more flexible, open to change, and ultimately more in touch with the needs and nuances of their organization.
Collaborative approach
Business leaders have the ability to impact team members and make them feel important, valued, and essential to the success of the business. Genuine interest in and engagement with staff at all levels of the business helps others to learn about a leader's vision first-hand and to better understand their role in achieving it.
Saying hello in the hallway and encouraging conversation can lead to a greater openness and appreciation from both parties. By building these relationships, a transformational leader can then find ways to collaborate with others to understand and solve an organization's problems.
—
DISCLAIMER: This article expresses my own ideas and opinions. Any information I have shared are from sources that I believe to be reliable and accurate. I did not receive any financial compensation in writing this post, nor do I own any shares in any company I've mentioned. I encourage any reader to do their own diligent research first before making any investment decisions.