Inbound Strategy- Is it a safe bet for B2B?
A website is usually the starting point of a buyer's journey and you don't want to miss out on leads just because of an unattractive website. Therefore, before you plan out your Inbound strategy, make sure you have an attractive website that serves the purpose of both attracting as well as educating your target audience. In this article you will find if inbound is a safe bet for B2B and worth the time and effort.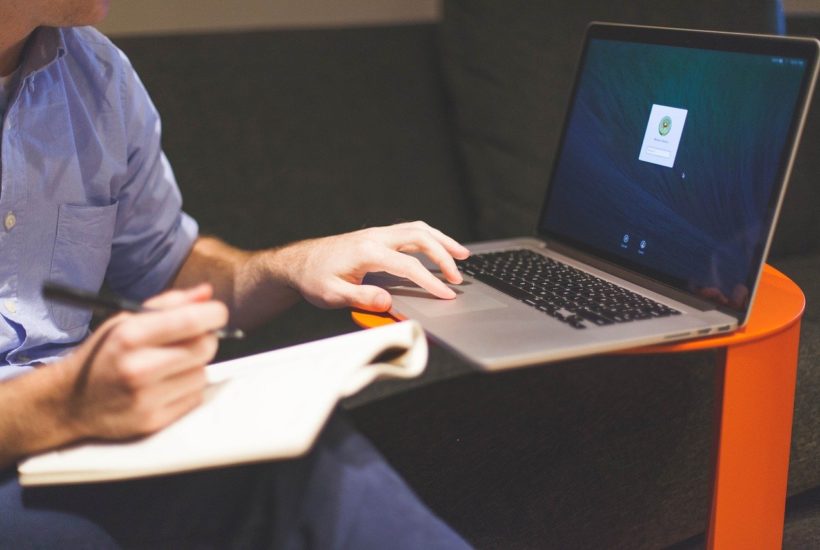 Brian and Dharmesh graduated from MIT back in 2004. Many people may not know them by their name which isn't a surprise since the kingdom they have built is far greater and valuable than their individual identities. They have restructured the way marketers approach B2B lead generation. 
Let me make that simple for you:
Brian and Dharmesh, fellow graduate students are visionaries who co-founded the 'Inbound Marketing' kingdom with Hubspot.
Whenever a discussion around 'Inbound Marketing' or 'Content Marketing' pops ups, Hubspot is the one name that can't simply be overlooked. Hubspot has built its success on the strong foundations of 'Inbound Marketing' and 'Content Marketing.' Even the term Inbound Marketing was coined and popularized by Hubspot back in 2006 when it defined the strategy as:
"Inbound marketing is about creating valuable experiences that have a positive impact on people and your business."
Hubspot has adopted and showed us why 'stop interrupting, start helping' is the present and future of Marketing. Marketing now is more about what value you offer to your customers than how attractive your ad copies or how catchy your social media seems to be.  
Even though Hubspot treats the two strategies, namely 'Content Marketing, and 'Inbound Marketing' separately, no successful inbound strategy can be executed without serving the right content at the right time to prospects. Be it Account-Based strategies or generalized marketing campaigns, with content, inbound marketing leads can't be nurtured and converted into customers.
B2B lead generation using an Inbound strategy isn't a task, it's a continuous process that requires consistent engagement with potential customers, thereby building a relationship of trust so that they convert to customers eventually.  But it isn't as easy as it may sound.  
Don't worry we will try to make it a lot easier for you, however, before we discuss some actionable for an effective B2B Inbound strategy, let's answer the question is inbound a safe bet for B2B and worth the time and effort?
Is it a safe bet? 
How many times have you shopped an online shoe from an unknown brand that was served to you via paid ads?
Well, honestly I have done that a lot provided that the styling statement matches my preferences. So here, catchy ads with great visuals can work which can be considered as a neuromarketing strategy at times. This strategy works well for B2C products.
However, let's consider a situation where you are a business owner, looking for an Accounting software for your business. I bet ads and stunning creatives would not help you make the final decision. Yes, it may get your attention, but if you are a sane person, you'll always do proper research about the product offering, going through their blogs, website, customer review, and so on, before you make a final decision. What I mean to say B2B marketing isn't about instant decision making.
And to help make better decisions, an inbound strategy serves as a bridge between the user's dilemma and his final decision. If executed in the right way, it can be a journey from the awareness to the decision stage from a buyer's point of view.
Simple answer, Inbound is a great way to introduce someone with your brand and lead them on a journey as your customers.
But how exactly?
Here are a few focal points that every Inbound strategy should consider offering their target audience.
It all starts with a user-friendly website
A website is usually the starting point of a buyer's journey and you don't want to miss out on leads just because of an unattractive website. Therefore, before you plan out your Inbound strategy, make sure you have an attractive website that serves the purpose of both attracting as well as educating your target audience.
Defining a Buyer Persona
As defined by Hubspot, the Inbound kings:  "A buyer persona is a semi-fictional representation of your ideal customer based on market research and real data about your existing customers." 
In simple words, buyer persona can be defined as your target audience that your Inbound strategy focuses on. It can be segmented according to the audience demographics, behaviour, work sector, and so on. Following this, you can make targeted content for each segment, making each piece of content more relevant and relatable for the buyer.
Build an audience around your buyer persona
Defining a buyer persona is just one step, building your online presence around your buyer persona is what's important. Be it social media following, email database, or any other platform, it is better to keep the audience engaged which is only possible when you have a well-defined online audience.
Create Content for the sake of offering value
As I have said earlier also, Marketing has changed a lot over the past decade or so and the most effective marketing strategy now is by consistently offering value to your prospects, specially in B2B marketing where long-term relationships matter a lot that are built on strong pillars of trust and value.  
This is the very reason why an Inbound served with content is one of the best marketing dishes you can prepare plus it lasts long enough.
Nurture leads by leveraging Email Marketing
According to Hubspot, Inbound focuses on three stages that every buyer goes through when considering a B2B service. These are :
Awareness stage
Consideration stage
Decision stage
Every stage requires constant nurturing and email marketing can be a great way to do so. Sending the right content with the right context at the right time not only helps the buyer to progress further towards the decision-making stage but also makes sure that they are made to feel valuable, thus building a stronger and trustworthy relationship with them.
Marketing Automation
While all the above-mentioned processes are time taking and equally important, putting manual effort into each one of them sounds like an old fashioned way that will only delay the buyer's decision. Moreover, even your competitors might be taking an Inbound approach and to stay ahead of them, you need effective marketing automation of various processes to speeden up the journey.
Automation has already taken over the traditional ways and if you aren't still used to it, then you might want to reconsider your position and start looking out for possible options, ASAP!
Conclusion
So now you know how an Inbound strategy works. But if you still have your doubts about whether an Inbound will work for you or will Outbound suffice your marketing efforts, then consider a quote from Guy Kawasaki, Chief Evangelist of Canva: "If you have more money than brains, you should focus on outbound marketing. If you have more brains than money, you should focus on inbound marketing." 
—
(Featured image by StartupStockPhotos via Pixabay)
DISCLAIMER: This article was written by a third party contributor and does not reflect the opinion of Born2Invest, its management, staff or its associates. Please review our disclaimer for more information.
This article may include forward-looking statements. These forward-looking statements generally are identified by the words "believe," "project," "estimate," "become," "plan," "will," and similar expressions. These forward-looking statements involve known and unknown risks as well as uncertainties, including those discussed in the following cautionary statements and elsewhere in this article and on this site. Although the Company may believe that its expectations are based on reasonable assumptions, the actual results that the Company may achieve may differ materially from any forward-looking statements, which reflect the opinions of the management of the Company only as of the date hereof. Additionally, please make sure to read these important disclosures.