How to increase work performance through self-concept
If you want to increase your performance, you need to increase your self-concept. If you have limiting beliefs about a certain topic, you can see how it will affect your ability to achieve the goal.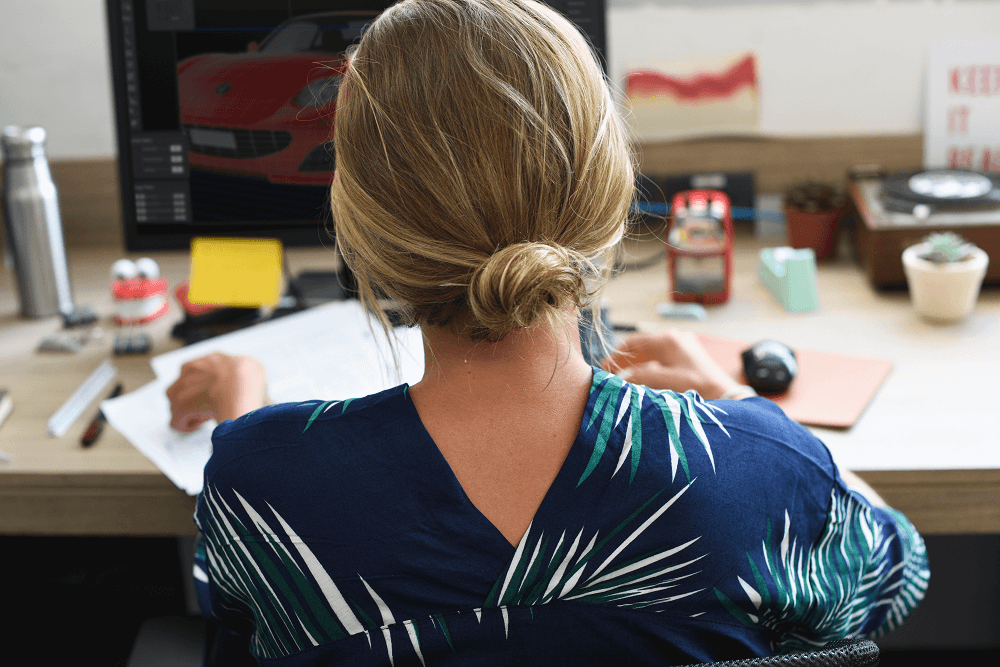 Have you ever stopped and wondered why you excel at certain tasks in life and fail miserably at others? Is it luck, experience, a love of that task, or a need to accomplish it? How is it possible to increase work performance in those areas?
It may be a combination of all of the above, but one factor eclipses all of those elements: self-concept.
In life, our expectations come from our beliefs about ourselves, and the world that we inhabit.
Where do our beliefs come from?
Our beliefs are based on our self-concept, a combination of ideas, thoughts, experiences and things that have happened to us over the course of our lives.
If you want to increase your performance, you need to increase your self-concept.
If you have limiting beliefs about a certain topic, you can see how it will affect your ability to achieve the goal.
Our self-concept is comprised of three fundamental ingredients that are the keys to unlocking human performance:
Self-ideal
We all have a picture in our minds and feelings of the most ideal person that we would like to emulate, whether it would be a role model, teacher, parent, or a combination of people. My picture was my father, and coincidentally, my path followed his in many respects.
I opened my own restaurant, married an amazing woman and am raising a terrific family. Your self-ideal acts as a direction so that we change our behaviors and actions to try to be more like that ideal person. I went to college and ventured into the corporate world, only to be drawn back into the restaurant.
The point is to be careful with who you choose to be that role model.
Many children look up to athletes or movie stars and begin to act and behave accordingly. Once I began to follow Tony Robbins and Zig Ziglar, my self-ideal change drastically and I was able to take actions to lead me to coaching school.
If my self-ideal didn't change, I can almost guarantee you that I would still be back in the kitchen sweating over a hot stove and not down here in Florida basking in the sunshine.
Self-image
Our self-image is the picture that we have of ourselves and how we perform. It is the way that we see and think about ourselves, the inner mirror.
In order to increase performance, we have to change this picture.
Self-esteem
Self-esteem is how we feel about ourselves and how much we like ourselves. It is the root of self-concept and the most critical element in all of human performance.
I can give you an example in my life. When we had our first child, I did not approve of my parenting skills, or lack thereof.
Once I began to see myself as a better parent, which came with experience, I finally felt like a better parent. The more you like yourself, the better you will perform.
Remember, you become what you think about. If you think you are a failure, you will begin to exhibit actions and results that mirror that feeling.
Don't be afraid to share
I want to conclude with a myth that is destroying our happiness and our ability to share success with others.
If you share your success with others, then people may feel that you are bragging. There is a huge difference with vanity and ego and confidence and liking oneself.
It is impossible to love others more than we love ourselves, and people who like and accept themselves generally like and accept others.
Don't expect someone to like or respect you if you don't like yourself.
—
DISCLAIMER: This article expresses my own ideas and opinions. Any information I have shared are from sources that I believe to be reliable and accurate. I did not receive any financial compensation in writing this post, nor do I own any shares in any company I've mentioned. I encourage any reader to do their own diligent research first before making any investment decisions.