'Incredibles 2' stamps record $180M opening for animated film
"Ocean's 8," starring Sandra Bullock and Cate Blanchett, slips to second place with $18.9 million.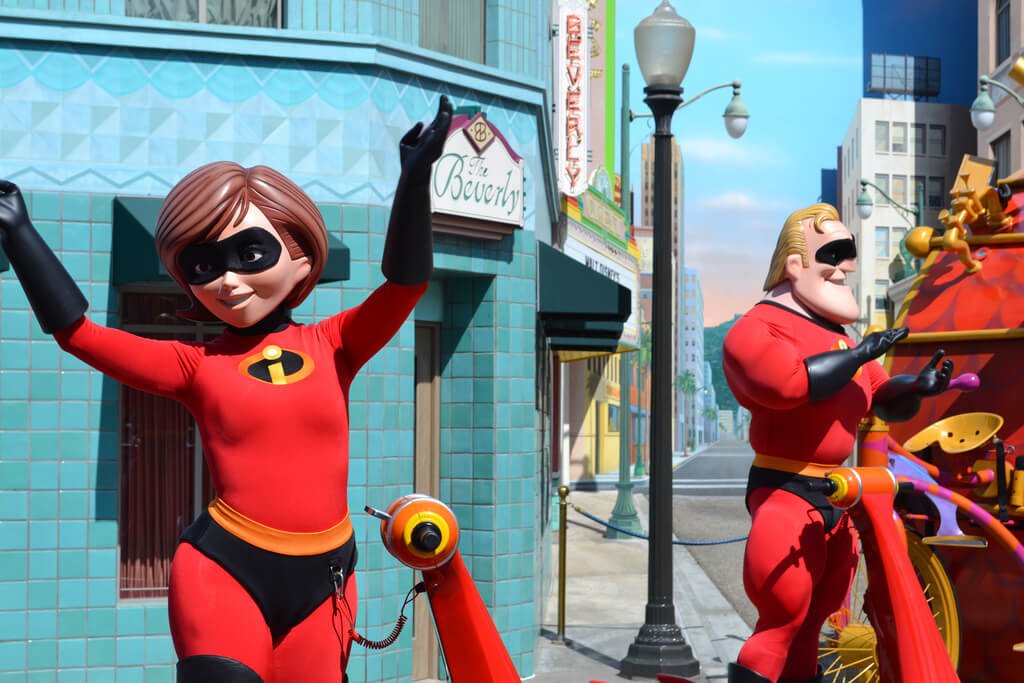 Disney-Pixar's "Incredibles 2" has earned an enormous $180 million at the domestic box office, setting two records for the highest opening for an animated film and for a PG-rated movie.
MovieWeb reported that the much-awaited sequel to 2004's "The Incredibles" has so far taken the title of highest animated movie opening from fellow Pixar movie "Finding Dory," which gained $135 million on its opening day in 2016. In terms of PG-rated films, it could topple another Disney hit, 2017's" Beauty and the Beast, when the totals from Sunday's numbers surpass estimates, per IndieWire.
It also owned the spotlight when it had the second-biggest all-time opening for films that opened in the month of June—almost $50 million behind 2015's "Jurassic World." 
The record-breaking success of "Incredibles 2" during opening weekend is a testament to Pixar's dominance in the box office. The said film, however, fell short in overall box office grosses as it was only second to "Jurassic World" in terms of earnings in June.
Director Brad Bird continues to amaze both young and old moviegoers with his script and direction of the animated film, which was set in the 1960s. In the first film, Bob Parr or Mr. Incredible—along with his wife Helen, also known as Elastigirl, and their children Violet, Dash, and Jack-Jack—hid their powers thanks to laws that made superheroes illegal.
The retro-futuristic "Incredibles 2" picks up immediately where the first installment left off, when the city was almost completely destroyed by the Underminer. The damages served as a reminder to the authorities why supers were banned in the first place. DEVTECH's Winston and Evelyn Deavor, however, see things in an entirely different perspective. This then leads to them to double their effort in reinstating the heroes of the old, making Elastigirl the "it girl" that will help and benefit the cause of superheroes. But with Helen being busy being the poster girl, Bob now looks after the kids.
Just when the world is opening up to accepting superheroes again, a new villain named Screenslaver starts to hypnotize minions and brings chaos and destruction to the city. This emergence will bring many superheroes together to save the world, the film's way of making room for new characters.
From the look of initial reports, "Incredibles 2" would not face any difficulty in surpassing the earnings of its predecessor. "The Incredibles" started its run at the box office in 2004 with a $70.4 million opening, which eventually led to domestic and worldwide totals of $261.4 million and $633 million, respectively. This meant a significantly huge from a $92 million budget for the movie.
Although the Pixar has not divulged the figures for "Incredibles 2," it has so far garnered $55 million in international markets for a worldwide total of $231.5 million.
It's a tough task to topple "Incredibles 2" at the box office. Following "Incredibles 2" is "Ocean's 8," which was last week's number one. The movie only grossed $18.9 million on the weekend of June 15 to 17, according to Box Office Mojo.
Behind "Ocean's 8" is "Tag" starring Ed Helms, Jake Johnson, Hannibal Burress, Annabelle Wallis, Isla Fisher, Rashida Jones, Jon Hamm and Jeremy Renner. The comedy film made $14.9 million over the weekend. Both numbers are a far cry from "Incredible 2's" $182.6 million.
(Featured image by Loren Javier via Flickr. CC BY-ND 2.0)