Is History Repeating Itself? The Future of Augmented Reality
History has a funny way of repeating itself. This is exactly what it's doing with augmented reality, which is mirroring the smartphone's development with startling similarities. But, now that we're mid-cycle in this repetition of the past, augmented reality looks to be taking a new route. With a little nudge from Covid, what took almost a decade for smartphones will now only take years for AR.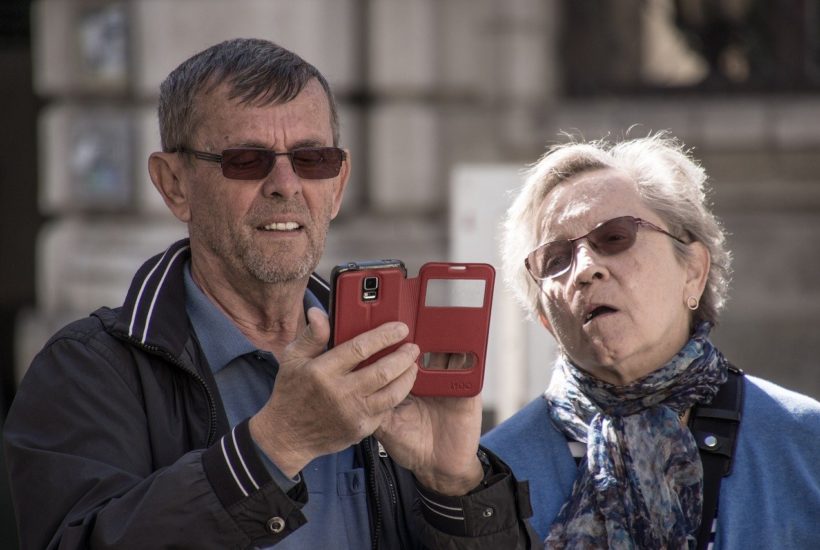 Remember what mobile phones were like around the turn of the millennium? Nokia had Snake, Space Impact, and Xpress-on covers in every color of the rainbow, and then some. Blackberry had packaged up emails, task lists, and all sorts of other goodies into a holistically engineered corporate productivity solutions device. Kids and corporate execs the world over were rejoicing. The rest of us didn't get why any of this was such a big deal.
Now it seems a similar thing is happening with Augmented Reality. The Snapchats and Pokémon GOs of the world are delighting kids (and big kids). Corporate execs are frothing at the opportunity to cut costs using whatever employee training/instruction dodads they can get their hands on. Again, the kids and corporate execs were rejoicing while the rest of us stood around scratching our heads in bewilderment.
AR and smartphones: parallels in development?
Today it seems obvious that a smartphone in everyone's pocket was always going to be a thing. But that's easy to believe with a little over 20 years wedged between us and the time mobile phones first became capable of more than just phone calls and text messages.
However, way back in the dark ages of the 90s and early 2000s, we still saw phone apps as being for novelty or professional purposes. Games were just for killing time. And, even if we ignore data costs at the time, email and other productivity tools weren't for everyone.
We can draw a parallel with this and the first smartphone device—the IBM Simon—and the now infamous flop that was Google Glass. Both were niche devices designed by geeks, with little in the way of real-world desirability. And both were even released to the broader public in the 4th year of their respective decades (1994 and 2014, respectively).
How far do the AR-smartphone parallels extend?
While the similarities between smartphones and augmented reality begin with the IBM Simon and Google Glass, they don't end there. When 2020 arrived, AR was in the same place as phones with apps were when the naughties rolled around. Both were more widespread than early iterations, yet those of us who weren't easily distracted by shiny things or buzzwords were still asking ourselves, "what is it good for!?!"
But, sure enough, attitudes are changing, and the horizon of possibilities becomes more apparent as it draws nearer. Even at a time when some of us are still muttering that "there will never be a day when I walk around sporting smart glasses and looking like a geek," it's hard to deny AR is gaining everyday traction.
Here's where the parallels end… chronologically, at least
While the traction of augmented reality and phones that were more than just phones tracked chronologically until now, AR is looking like it's on an accelerated path. With a little help from tech's best friend, the one-and-only Coronavirus, the pace of AR has picked up.
Looking around, we now see AR finding increasingly widespread use in eCommerce. Marketers are scrambling to figure out just how to use AR. And big tech companies are in a race to capture the mainstream hardware market.
Now we should expect a rapidly accelerated development curve in AR, at least compared with smartphones. Whereas mobiles took almost a decade to transition from 'phones with apps' to integrated, must-have computing platforms, AR will likely only take years. With everyone from Snap to Apple already well on the way to releasing desirable hardware, the ensuing dogfight will not only be fierce — Zuckerberg is calling AR "the next computing platform" — but will also be a major catalyst for accelerated development.
Looking past the AR hardware dogfight
After developing AR hardware that consumers want to use, building the software that runs on those devices is the next big step. With a bulk of all apps currently designed for two-dimensional screens, the shift to AR will place a significant demand on software developers like XRApplied.
First, existing applications will need to be redesigned and adapted to run in AR. But there are also the expanded possibilities of placing a digital overlay onto the world, opening up entire new breeds of applications.
Indeed, with AR applications already gaining in popularity, the accelerated curve of AR traction may already be heralding its equivalent of the mobile app "gold rush" that occurred at the start of the last decade. This era launched everyone from Candy Crush to Evernote into the stratosphere, building multi billion-dollar companies out of swipes and taps; if history continues to repeat itself, AR developers like XRApplied have a very bright future ahead.
—
(Featured image by Rottonara via Pixabay)
DISCLAIMER: This article was written by a third party contributor and does not reflect the opinion of Born2Invest, its management, staff or its associates. Please review our disclaimer for more information.
This article may include forward-looking statements. These forward-looking statements generally are identified by the words "believe," "project," "estimate," "become," "plan," "will," and similar expressions. These forward-looking statements involve known and unknown risks as well as uncertainties, including those discussed in the following cautionary statements and elsewhere in this article and on this site. Although the Company may believe that its expectations are based on reasonable assumptions, the actual results that the Company may achieve may differ materially from any forward-looking statements, which reflect the opinions of the management of the Company only as of the date hereof. Additionally, please make sure to read these important disclosures.