It's organic: what your wine label really means
Consumers are constantly faced with 'organic' labels promoting the sustainability of the food or beverage. But how it impacts our choices ranges enormously from outright aversion to full lifestyle changes. They also bring additional costs and complications to our decision making. For wine shops like Palate Club, labels are important—but so are providing opportunities for those who can't afford it.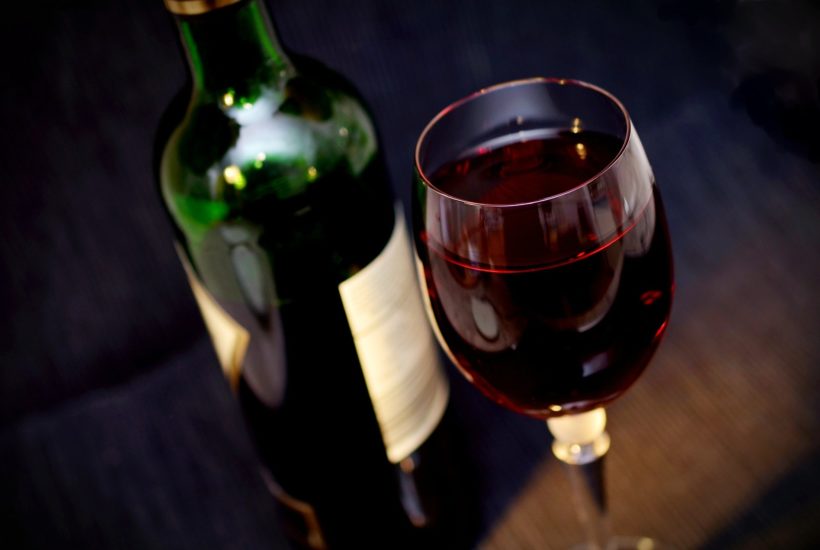 In recent years, consumers are gradually becoming health-conscious and have started to be more discerning about the quality of their food, where it comes from, how it is grown and harvested, and how it is distributed. Sustainability is an ever-growing concern, from agricultural products like vegetables, fruits, and poultry, to other food items, even wine. Companies like Palate Club, who offer a premium wine subscription service, have also opened its online store to vintners who offer organic and artisanal wine, to the delight of customers.
The food we eat is of utmost importance to our economy. Per the World Bank, global agricultural production is valued at $5 trillion, while the global food system itself is worth around $8 trillion. This accounts for 10% of the global economy, or $80 trillion.
Is buying and producing 'organic' just a trend?
When one goes to the grocery these days, a lot of the food choices are labeled as organic. It used to be that people interested in consuming organic food had to go to specialty stores or a local farmer's market, but most supermarket chains now distribute some organic items.
Allied Market Research forecasts that the global market for organic food and beverages will reach about $327 billion by 2022. The organic label has become synonymous to food that is free from chemicals and pesticides, as well as a healthier alternative to everything else that is offered today; more people are changing their approach to eating and drinking as they become aware of the organic option. Moreover rising living standards and increasing purchasing power among consumers have helped the organic food and beverages industry flourish. Add to that an increase in support from private sectors and government bodies who invest in organic farming technology and we get a rapidly expanding sector ripe with opportunity.
As organic food sales continue to thrive, there are still skeptics who say that this is just a trend. But others argue that this is a sign of a growing consciousness among Americans who are finally ready to change their consumption habits. "Shoppers consistently relate that they choose organic because they believe the product to be 'better for me and my family,'" said Angela Jagiello, a director from Organic Trade Association (OTA). She posits that today's generation of shoppers, apart from a desire to have a healthier lifestyle, also believes that championing organic agricultural practices positively affects and reduces the damage brought on by climate change. In addition, the OTA also sees millennials as one of the strongest target markets for organic labels. CEO Laura Batcha claims: "Exciting times lie ahead for the organic sector. Over the next 10 years, we'll see a surge of new organic eaters and consumers—the millennial parents of tomorrow and their children."
The dawn of organic wine
Just like organic food, organic wine simply means that it was harvested, fermented, aged and bottled without the use of artificial pesticides, synthetic fertilizers, prohibited additives, and genetic engineering. It is still a niche market. France, Italy, and Spain lead in the world production of organic wine, but the U.S. is catching on and catching up.
A study by Transparency Market Research values the global organic wine industry at around $11 billion today. It is predicted that it will further expand at a CAGR of about 10.8%, reaching $30 billion by 2030. This represents almost 10% of all organic production and distribution. No doubt this is partially due to the high value of wine as a commodity, but also because of the importance placed on the organic label in wine, where the earth itself is key to the production process.
It is common knowledge that wine is associated with health benefits. Researchers believe a glass of red wine can give you the antioxidants you need to help reduce the risk of high cholesterol and high blood pressure. For lovers of organic wine, the merits are even better: less sugar, non-GMO, lower sulfide levels, and so on. Moreover, organic wine promotes sustainable wine making, which has positive repercussions on the land and sea, with reduced ecological impact of pesticides and other chemicals.
The downsides of sustainability labeling
While it is good that consumers are being given more opportunities to educate themselves about what they eat and drink based on better labels, there are also some drawbacks to the practice. That is, products indicated as "organic" and "sustainable" and are featured prominently in stores can lead to the stigmatization of other items that went through a conventional process. People might have a negative perception that the latter are of lesser quality or worse, actively harmful, when they still have to go through rigorous FDA quality control to avoid any directly harmful contents.
Moreover, it takes a lot of time, effort, and financial resources to get accredited and get an organic seal from the U.S. Department of Agriculture (USDA). Additionally businesses may be fined $17,952 if found that its product is not 100% organic, providing a steep disincentive for trying if perfection cannot be assured.
More than just grapes: overcoming the challenges of organic production
For US wine to be labeled as organic, not only does a vigneron need to apply for a USDA organic certification, it also needs to fulfill the requirements of the Alcohol and Tobacco Tax and Trade Bureau, as overseen by the USDA National Organic Program.
For small wineries who make specialized, select batches of organic and artisanal wine, it is expensive to go through such hoops in order to get these highly coveted accreditations. It poses a real problem, especially to those who are hoping to be recognized and get the attention of a bigger audience.
This is why it is such a welcome development that wine subscription services like Palate Club have opened the doors of its online wine store to quality sustainable wines, sourced from the best vineyards in the U.S. and across the globe. With the curating expertise of master sommeliers Jennifer Estevez and Aubrey Terrazas, and guidance from Paris-based wine experts Guillaume Puzo and Aymeric De Clouet, Palate Club ensures that smaller wineries who are practicing sustainable methodologies get a fair shot. And the results of their blind taste testing will perhaps one day be able to prove without a doubt the advantages of organic production.
Conclusion
Indeed, labels have more or less influenced the way we choose what we consume, be it food or drink. Labels can also provide a bridge between consumers and producers, and open a dialogue on how and where our food comes from. Nevertheless, vigilance and scrutiny are still important—just because something is labeled as organic doesn't mean it is, and vice versa. It's a good thing there are companies like Palate Club, who are trying to create the maximum value for everyone.
Former board member of Florida Organic Growers Pam Smith perhaps said it best: "…the earth is as important as the people eating the food." Nowhere is this more true than in the wine industry where the terroir and grape variety are crucial to the quality of the wine produced.
—
(Featured image by congerdesign via Pixabay)
DISCLAIMER: This article was written by a third party contributor and does not reflect the opinion of Born2Invest, its management, staff or its associates. Please review our disclaimer for more information.
This article may include forward-looking statements. These forward-looking statements generally are identified by the words "believe," "project," "estimate," "become," "plan," "will," and similar expressions. These forward-looking statements involve known and unknown risks as well as uncertainties, including those discussed in the following cautionary statements and elsewhere in this article and on this site. Although the Company may believe that its expectations are based on reasonable assumptions, the actual results that the Company may achieve may differ materially from any forward-looking statements, which reflect the opinions of the management of the Company only as of the date hereof. Additionally, please make sure to read these important disclosures.