CEO Spotlight: Jollibee's Tony Tan Caktiong
Tony Tan Caktiong started Jollibee back in 1975.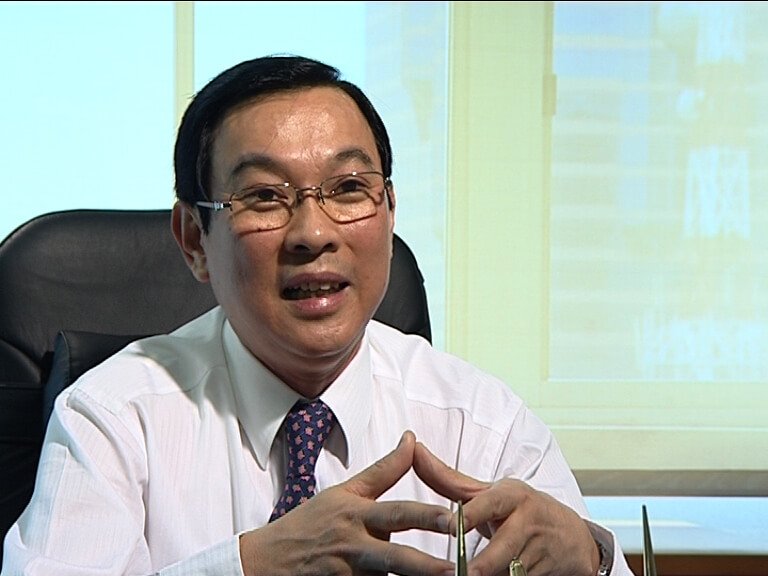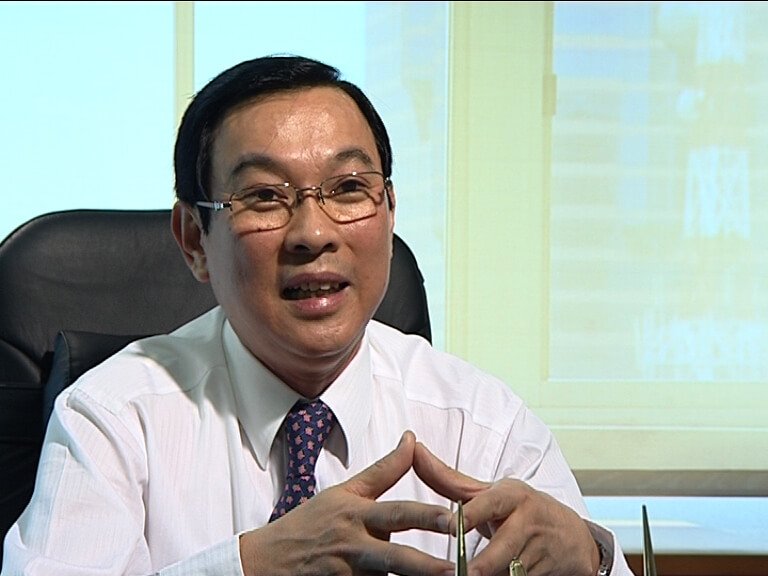 In the Philippines, jeepneys rule the streets as Jollibee rules the fast food scene. Get to know the man who steered the fast-food chain from a local favorite to a global brand: Tony Tan Caktiong.
Tony Tan Caktiong's early beginnings
Tony Tan Caktiong is the founder and chairman of Jollibee Food. This is the man to thank for those Aloha burgers, sweet spaghetti, and halo-halo in plastic cups.
The Jollibee food empire started as a mere ice cream store in 1975. His father operated a kitchen in Fujian, China, where Tony got his interest in food services. Life was hard back then, which prompted his family to move to Manila from southeastern China to seek greener pastures. He graduated from the University of Santo Tomas with a degree in chemical engineering.
Tony was barely 22 years old when he opened two Magnolia Dairy Ice Cream stores in Cubao, Philippines. The stores were a hit, but upon learning that customers wanted to eat something hot, the menu expanded to accommodate burgers. In 1978, Caktiong decided to concentrate on selling burgers. At the time when Jollibee had seven stores, McDonald's was about to enter the Philippine market. The country loved American fast food chains even back then since Burger King and Wendy's already had stalls operating in Manila.
Tony and his brother went to the U.S. to study the fast food business. He studied the intricacies of the business and adapted techniques of his own. Caktiong focused on product development, operational excellence, customer service, marketing and promotion and social responsibility in building Jollibee from scratch.
Jollibee was able to get a head start against McDonald's because it set up stores earlier. However, without good leadership and quality food offering, Jollibee would have folded up due to massive pressure going head-to-head with a global fast-food brand.
According to Forbes, his estimated net worth is $3.6 billion. Caktiong is number eight among the richest in the Philippines. He also owns a stake in DoubleDragon Properties. Caktiong was a recipient of Entrepreneur of the Year and the Ernst and Young Entrepreneur of the Year in 2004.
He advises young dreamers to never become afraid of committing mistakes. He remembered what her mother taught him: just do your best and the outcome will take care of itself. "Failing is just an experience or a learning. If you can pick up some learnings, then it's worth it. It's like paying tuition fee," he added.
What makes Jollibee so loved in the Philippines?
The joke is that the Philippines is the only country where McDonald's comes in second place. Jollibee has become ingrained in the lives of Filipinos that eating out during Sunday family days are never complete without going to the fast food store.
From its humble beginnings, the fast-food giant now earns $2.2 billion globally amid aggressive expansion outside the Philippines. With its success, it was able to acquire other food business in the Philippines such as Chowking, Red Ribbon, Greenwich, Delifrance and Mang Inasal.
Caktiong decided to use a red bee as the logo because bees are associated with hard work. The fast-food chain owns trademarks for brands such as "Bee Happy," "Yumburger," "Chickenjoy" and "Amazing Aloha."
When franchises abroad are being set up, Jollibee makes sure that potential franchisees possess the following traits: self-driven with good management skills, good community standing, and excellent interpersonal skills. This is to ensure that service and food quality will be the same for Jollibee in every part of the world.
The brand is also known for its memorable TV ads, which often have dramatic effects on Filipinos. Jollibee has stepped up its digital content to reach the younger audience who spends time more on social media networks. In studies released by social media listening tool Community Plus and social media intelligence tool Thoughtbuzz, they revealed that Jollibee was able to secure 37 percent share of engagement from January to June 2017 due to the massive success of its "Kwentong Jollibee" series.
Additionally, it recorded 1.5 million mentions across social media platforms in the said period. Apparently, not only did Jollibee capture the taste that Filipinos love, but it also knew how to tug at their hearts via TV and social media ads.
Foreigners are now taking notice of this little chain store from the Philippines. Business Insider recently did a food review on Jollibee, and the host came away impressed and full from trying menu items. Even travel host Anthony Bourdain could not contain himself from enjoying Jollibee.
As of May this year, Jollibee Corp. has 3,555 stores worldwide across 12 brands in 17 countries. The company is ranked 16th in the top 20 best employers list in Asia, the only company from the Philippines that made the list. This is a testament of how Jollibee takes care of its own people.
What's next for Jollibee?
It is no secret that Jollibee wants to expand globally. After opening its 1,000th store in the Philippines, it now eyes to have outlets in Canada, Australia, Malaysia, and Japan. There are about 200 Jollibee stores outside the Philippines.
Last month, Jollibee was linked to Pret-A-Manger acquisition in a multibillion-dollar deal. However, Pret-A-Manger has brushed off speculations as the company attempts to float on the New York Stock Exchange. 
If this deal pushes through, it would give Jollibee a global platform. Pret-A-Manger is known for coffees, salads, and sandwiches. It has 444 stores around the world and plans to reach 500 stores in the next 12 months.
In 2015, Jollibee acquired a 40 percent stake in U.S. chain Smashburger for $100 million in a bid to expand its presence outside the Philippines.
(Featured image by World Intellectual Property Organization via Flickr. CC BY-NC-ND 2.0)