Backing the junior miners: Why it pays to bet on smaller mining projects
Investors need to look for junior mining companies and help them achieve greater heights.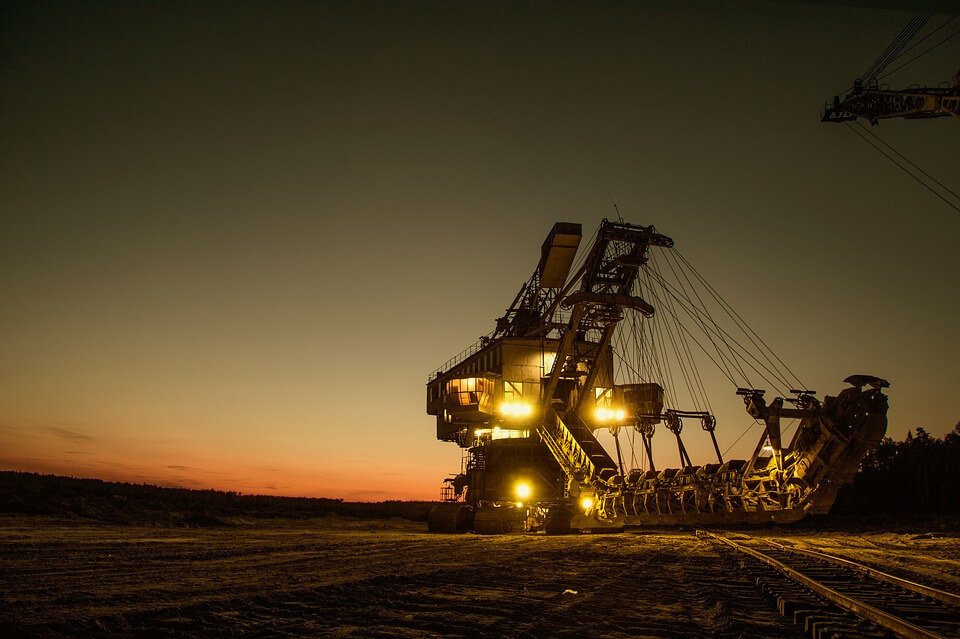 Junior mining companies tend to have more mobility and capacity for innovation as well as the tenacity for exploring new mineral discoveries. As the following case studies show, they really only need the backing of more investors to help them realize the potential of their projects. They may remain under the radar for a time, but this only makes it more crucial for investors to look them up, and get ahead of others in reaping the rewards.
Turning rejects into gold
Whether it's through sheer smarts or gut instinct, CEO Paul Andre Huet took Klondex Mines Ltd. in 2012 and made it the top gainer on the S&P/TSX Composite Gold index in Toronto by 2016. That's no small feat, considering that, according to a Bloomberg report, the company had a single mining asset five years ago.
That single asset was the Fire Creek gold project in Nevada, and Klondex had, at the time, just $400,000 in cash, with creditors going after the company for $7 million. Klondex was financially insolvent but still, Huet saw this as an opportunity and came on board after leaving Premier Gold Mines Ltd.
Under Huet's leadership, Klondex leaves its peers behind with a 22% surge in stock despite gold going down by the end of 2016. The CEO has now earned a reputation for taking on assets that no one else wants and turning these around to become profitable.
Klondex has been profiting for nine out of ten quarters and Huet expects it to produce upwards of 250,000 ounces of gold, costing $680 to $710 per ounce sold. That's a 37% increase over 2016. In mid-January, Klondex was worth $866 million.
Other acquisitions by Klondex include three mines that were bought from creditors: their original owners had gone bankrupt. A fourth acquisition, the Midas mill also in Nevada, was sold by Newmont Mining Corp in 2014.
Klondex was able to produce more gold from its Manitoba asset, True North Gold Mine, by extracting gold from mine tailings. So far, the company has three operational mines and two projects in development.
Mining is in Huet's genes, as he's a third generation miner after his grandfather, father, and uncles. He started as a janitor at a mine, then became a driller, and eventually earned a mining degree at 32 years old. Huet's next projects are Hollister and Aurora also in Nevada.
Convincing a billionaire
How does one persuade a billionaire to put money in a mining exploration deal? It might be good to pitch the deal inside an elevator, which was exactly what Cordoba Minerals Corp. president Mario Stifano did. The two were attending a BMO conference when they found themselves together in an elevator.
Stifano said he had long been wanting billionaire mining titan Robert Friedland to at least consider his company's San Matias copper-gold project in the mineral-rich Mid-Cauca Belt in North Colombia. The project already caught the interest of other potential joint venture partners, including some world-class companies, but Stifano wanted to wait for Friedland, who was his number one choice.
After Stifano's elevator pitch, Friedland asked for a meeting later that night and after about an hour, the billionaire wanted to get his own team involved. Friedland liked the size of San Matias at more than 20,000 hectares, as well as the high-grade mineralization found after drilling and magnetic analysis.
Friedland's joint venture with Cordoba is facilitated through his company, HPX (High Power Exploration) Minerals. With HPX on board, Stifano says Cordoba two crucial benefits: capital and high-tech exploration.
Cordoba now has access to HPX's proprietary Typhoon technology. Typhoon is used to view up to two kilometers underground to look for mineralization and pinpoint precise sites for drilling. This makes it easier and faster to get to the deposits. Typhoon uses a supercharged induced polarization technology.
As for capital infusion, HPX has taken an 11% equity interest through a private placement in Cordoba. HPX stands to earn up to 65% of the San Matias project after it put in $16 million and conduct a feasibility study on San Matias
According to Stifano, Friedland would not have pushed through with the joint venture without clearly seeing San Matias' potential. Typhoon is able to create 3D-like imaging from data gathered underground. This data, along with the high-grade copper and gold samples, proves in Stifano's view, that they have "something special" in San Matias.
Motherlode waiting
Zinc turned out to be the best performing metal in 2016, reaching multi-year highs and peaking at $2,985 per ton in November. The bullish story and forecasts on zinc are driven by a demand-supply dynamic: a shortfall in zinc production that began in 2014, and increasing demand from China as it engages in massive, robust urbanization.
The shortfall happened after Glencore, the world's third largest mine producer, cut production in 2014 to 2016. Two world-class zinc mines, Century in Australia and Lisheen in Ireland also closed down; Century in 2015 and Lisheen the following year.
As for China, it continues building mega-cities that would require thousands of tons of zinc in the next several years. Zinc is essential in galvanization, the process of coating iron and steel in zinc to protect them from rust and corrosion. As China creates networks of roads, bridges, and railways, along with skyscrapers and housing, its demand for zinc is expected to grow.
Recently, The Guardian reported that China is planning to build a megacity called the Xiongan New Area, near Beijing. Xiongan is projected to be three times the size of New York. Together with building mega-cities like Xiongan, China is expected to experience a rise in car sales. This creates another demand for zinc, as car manufacturers also galvanize their vehicles.
With short supply and rising demand, investors are advised to put zinc in their portfolios over the next several years. red.