Kapsaliana Village Hotel: The Greek luxury escapade
Located in the picturesque Crete, Kapsaliana Village Hotel is a peaceful sanctuary in Greece, which boasts of the country's immense history and culture.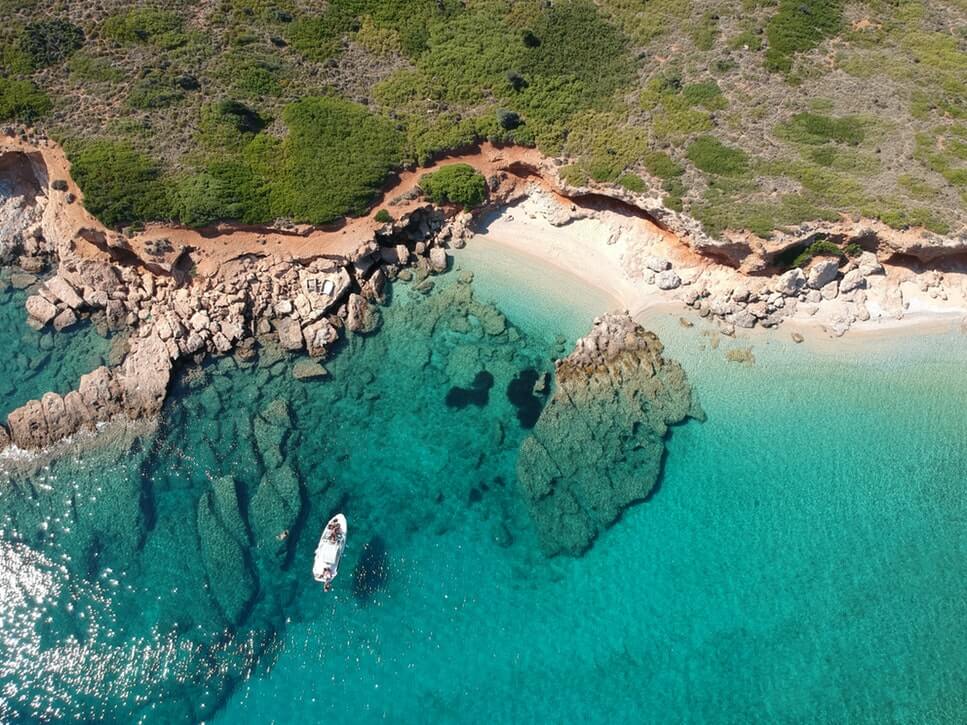 Excellent service, friendly staff, delicious food and luxurious room make the historic Kapsaliana Village Hotel a beautiful accommodation choice in Crete.
Only a short drive inland from Rethymnon, the Kapsaliana Village Hotel offers great views and excellent food and service all within the historic setting of a restored rural Greek village.
The story of Kapsaliana Village Hotel: A labor of love for 40 years
Originally the homes of the workers of the olive oil press owned by the nearby Arkadi Monastery's, roughly 55 people lived and worked in the village. When Arkadi built a new, modern olive press, circa 1955, in a different location, this rural village was largely abandoned until Myron Toupoyannis, the owner and an architect, made a fateful visit.
Myron lived and worked in France. Each August, during his vacation, he would return to Crete to visit family and friends. In 1977, on his summer vacation, Myron accompanied a friend to see where the friend's grandmother once lived and worked. It was Kapsaliana Village.
What a life changing visit! Myron was familiar with projects in France to restore old villages and turn them into tourist destinations, shops, restaurants, accommodation, but there was nothing like that in Crete at the time.
He originally bought one home and restored it, then another and another, until finally, he owned the entire village and the old olive press. It has been a labor of love, a true passion project, lasting for over 40 years, a testament to Myron's vision honoring the history of the village.
Kapsaliana Village Hotel today
Presently, Kapsaliana Village Hotel has 18 rooms and suites to accommodate about 35 guests at any given time. Each winter, the building continues. When we asked about the future plans for of Kapsaliana, Myron shared his vision: "Everything in life and nature moves in cycles. When we reach the point where we can accommodate 55 guests, we will have completed the journey. This cycle will be complete having returned Kapsaliana Village to its original capacity."
The most recent rooms are not within the building of the original village but are built in a very sympathetic style to the original village. The ambiance of the village is being maintained.
There is a small museum in the village in the old olive oil mill built in 1763. Containing artifacts found during the restoration and many of the original implements used to press olives, you can see how olives were pressed in Crete for hundreds of years. The beginning of settlement in the area starts in 1600 with the construction of the church, which is still standing on the property today.
The rooms at Kapsaliana Village Hotel
The rooms and suites at Kapsaliana Village Hotel are luxurious. As previously mentioned, most have been built within the walls of the homes of the original villagers. They retain the thick stone walls, many have fireplaces, and windows provide a view of the village or hillside.
Each room has coffee and tea making essentials, a mini-bar and a safe. The was a welcome gift of spoon sweets (a local dessert common in Crete) and some honey raki. With a separate sitting area and desk, our suite was spacious and comfortable. Outside, a private sitting area with both table and sun loungers provide a quiet place to relax and enjoy the scenery. From our room, we can see all the way to the coast.
The very inviting pool and restaurant is only a short walk away from our room.
The village is quiet at night, and the beds, like at Scalani Hills Boutari Winery & Residences, feature COCO-MAT® mattresses- so another excellent night's sleep. With little development in the surrounding area, the night skies provide perfect stargazing opportunities.
Local natural products from Apivita
The toiletries at Kapsaliana Village Hotel were from Apivita, a local company making natural honey products. Apivita is a Greek company started in 1979 by two pharmacists, Nikos and Niki Koutsiana, around the same time Myron was beginning the restoration of the first home at Kapsaliana. Inspired by the medicinal effects of honey and Hippocrates holistic approach to health, recommending honey and it's many uses, they started one of Greece's first natural cosmetics company.
The products are high quality, and in 2009, the Apivita Farm initiative began working with local farmers and beekeepers researching organic, agricultural practices for the development of high-quality raw materials. With recent global events impacting the health of bee populations, this is a great example of environmental stewardship.
You can find Apivita products through distributors in various countries around the world, and we certainly saw them in shops across Crete. The full range of products includes skin care, hair care and body lotions, even an anti-aging wine elixir range! They were fantastic- and our pick of the toiletries from our visit to Crete. (And yes, every hotel had fantastic local products, so the fact I even mention Apivita, makes it worth a try!)
Dining at Kapsaliana Village Hotel
Breakfast, in true Cretan style is a feast. The menu changes daily, always featuring local products from local producers. Here is your opportunity to try all the flavor of Crete: cheeses, yogurt, fresh bread, eggs, honey and pastries made on site.
The diet of Crete is considered to be the healthiest in the Mediterranean region, and one of the healthiest in the world. Much of what is known as the Mediterranean diet is based on the diet of Crete.
Lunch is available in the restaurant, or for a more casual experience, you can order food and drinks at the pool.
Dinner is a relaxing, candlelit affair, again featuring local products. Even if you are staying for several evenings, don't worry as there are several specials which change daily as well as the standard menu that features plenty of variety. Try the slow roasted lamb, a specialty of Crete. Generally, we ate lunch when we were out during the day and had breakfast and dinners at the hotel.
Vasilis Leonidou, the chef at Kapsaliana Village Hotel, has been there for many years and follows the Slow Food philosophy, making many items from scratch or sourcing them locally. The restaurant serves high-quality products from local producers offering a guest a chance to taste some of Crete's finest. In 2017, Kapsaliana Village Hotel's restaurant was awarded Flos Olei's, (a well-regarded publisher and connoisseur of all things olive oil) restaurant of the year. Suffice it to say, you won't be disappointed with the food.
The location of Kapsaliana Village Hotel
With hiking and biking at the front door, and the Arkadi Monastery nearby (you can hike or bike there if you want), easy access to the south coast of Crete, beaches nearby and easy access to Rethymnon, Chania or Heraklion, Kapsaliana Village Hotel provides a good central location for your holiday in Crete.
If you are staying a week in Crete, and do not want to move hotels, Kapsaliana Village Hotel would be my choice of a hotel.
Nearby Kapsaliana Village Hotel
Arkadi Monastery
Founded by a monk named Arkadiosin in the 13th century, the Arkadi Monastery is described as a "symbol of self-sacrifice, freedom and heroism from the Cretan Revolution against Turkish domination in 1866." Known as the Arkadi tragedy or the "holocaust," the Arkadi Monastery is the site where, rather than be captured by the Turks, women and children blew themselves up after the men lost the battle against the Turks.
Large portions of the site are still intact and the monastery itself was quite large. A visit includes the chapel, the powder magazine, where the tragedy took place November 9, 1866, the monks' cells, and the church. A small museum and gift shop have also been erected on the site.
The village of Margarites
A small picturesque village nearby, which specializes in pottery, Margarites makes a nice outing. There are 20 or more shops in the village, most featuring their own unique style of pottery. Much of the pottery you find in gift shops around Crete comes from Margarites. Since you are at the source, it is cheaper to buy pottery here than other shops in Crete.
You can also see many of the artists at work in their studios. Several restaurants in town provide lunch or dinner options.
Rethymnon
An old Venetian port and the third-largest city in Crete, Rethymnon is an easy drive from Kapsaliana Village Hotel. Attractions include wandering through the old town, visiting the Venetian Fort, and a surprising number of very nice restaurants. When most people recommended a restaurant in Crete to us, it was in Rethymnon. You can read more of our food and dining recommendations and things to do in Crete here.
Staying at Kapsaliana Village Hotel
The service and food are excellent. The fact that there are so many repeat guests and the average stay is seven days says a lot about the experience of staying at Kapsaliana Village Hotel.
The attention to detail and focus on the guest is noticeable. Two of our fellow guests, who had been there multiple times before, were celebrating their 20th wedding anniversary. How do we know? Because at dinner, they received a bottle of wine to celebrate!
During our stay, it was raki season, the time of year when raki, the local drink of Crete and Greece, is made. It is difficult to organize to go and see raki being made as a tourist (trust me I had tried). Vasilis, the chef, took us and two other guests to visit the local cheesemaker (the supplier for Kapsaliana Village Hotel) and to see the distilling of raki. You can read more about both experiences in our post about local Crete food and wine.
If you want a unique experience and to learn more about Cretan olive oil, also known as liquid gold in Crete, the hotel offers an olive oil tasting (additional fee). Given Vasilis passion and knowledge of olive oils, I imagine this would be a fantastic experience. Unfortunately, we did not have time during our short stay. (A great reason to return!)
Myron, Vasilis, Bridgette (reservations) and the whole team at Kapsaliana Village Hotel do a fantastic job of creating a relaxing, enjoyable holiday experience. If you are coming to Crete for a first visit, or only have a week, Kapsaliana Village Hotel is my recommendation for a place to stay. You will leave relaxed and renewed.
If you are looking for adventure, gastronomy, history or just to relax by the pool, you will find it all at Kapsaliana Village Hotel. Nothing was too much trouble at this hotel and they can arrange day trips, rental cars or whatever you might need during your stay.
Kapsaliana Village Hotel at a glance
Name

Kapsaliana Village Hotel

Where

8 miles (12 kilometers) outside Rethymnon (about ½ way between Chania and Heraklion)

Style

Rustic Luxury

Atmosphere

Rolling Hills, Historic Village

Type

Small Boutique Hotel in a Restored Greek Village

# of Rooms

17

Service

Excellent, nothing was too much trouble

Dining

Onsite restaurant (breakfast included), lunch and dinner. Service poolside as well

Facilities

Pool, Small Museum on site

Extras

Wine or Olive Oil Tasting can be arranged onsite at the Restaurant

What we Liked

Everything! Kapsaliana Village Hotel provides a great experience. Many of their guest are repeat guests.

Good to Know

Closed November, 3-night minimum stay

Lots to see and do around Crete from this central location, we recommend a rental car to explore the local area.

The menu changes daily in the restaurant. There are many dining options in the nearby villages and Rethymnon.
—
DISCLAIMER: This article expresses my own ideas and opinions. Any information I have shared are from sources that I believe to be reliable and accurate. I did not receive any financial compensation for writing this post, nor do I own any shares in any company I've mentioned. I encourage any reader to do their own diligent research first before making any investment decisions.