Who is Kazuo Ishiguro? British novelist receives 2017 Nobel Prize for Literature
Aside from a successful and decorated career, Kazuo Ishiguro also received the most prestigious award for literature.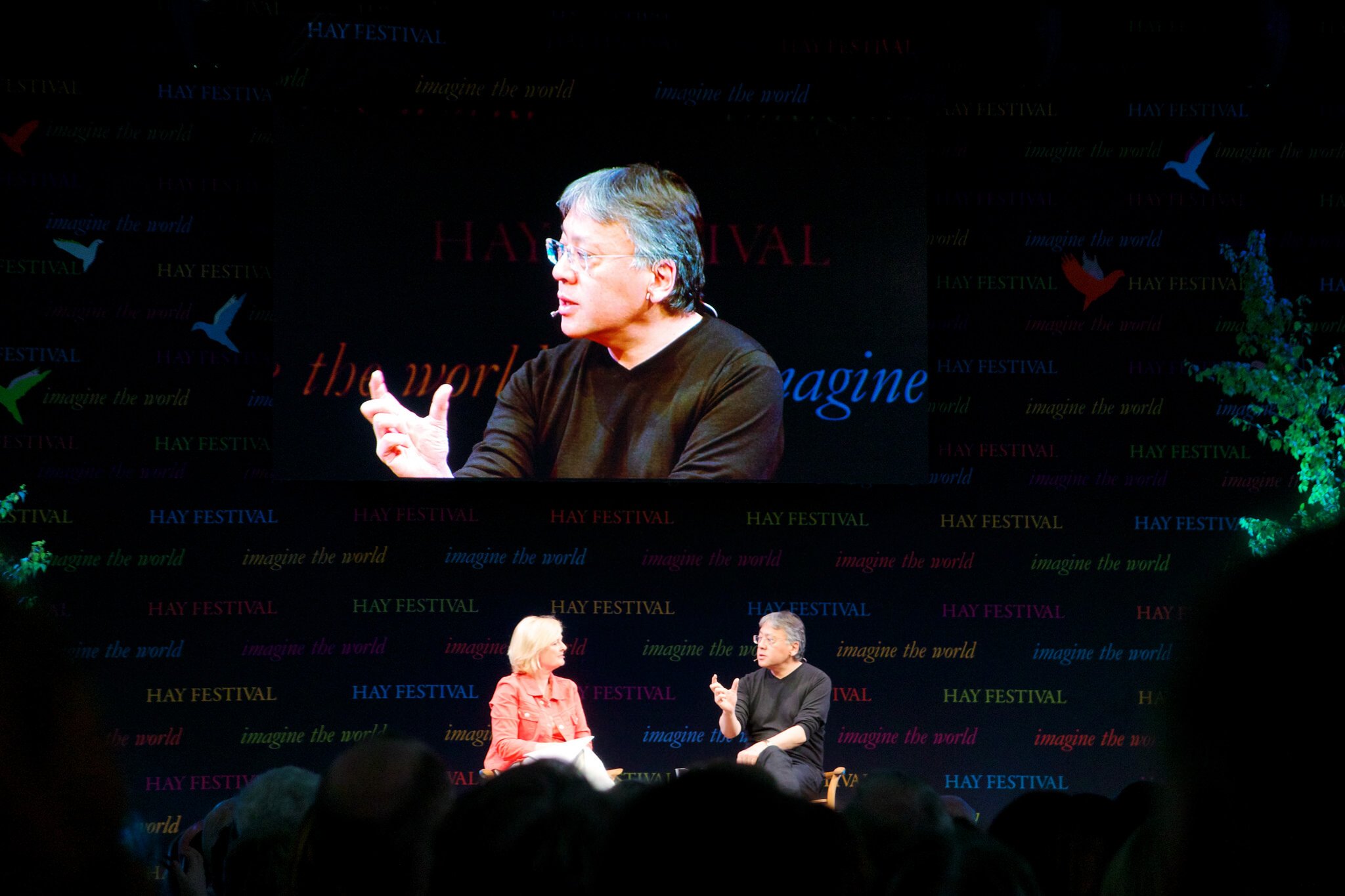 British contemporary fiction writer and novelist Kazuo Ishiguro has won the hearts of readers and critics throughout his career. Being included in numerous best writers list and the critically acclaimed film adaptations of two of his novels further reinforce the literary prowess of Ishiguro. And recently, he just received the 2017 Nobel Prize for Literature.
BBC News reported that the Swedish Academy lauded Ishiguro and stated that he is a writer "who, in novels of great emotional force, has uncovered the abyss beneath our illusory sense of connection with the world." Aside from the prestigious award, Ishiguro will also receive a cash prize worth nine million Swedish kronor or £832,000, according to The Guardian.
Upon hearing the news of his award, Ishiguro expressed his disbelief at first and doubted if it is a hoax or not. However, he later said that receiving the Nobel Prize is an honor for him as he believes that he is walking in the same path as the well-beloved authors. He also stated that he feels that he does not deserve the award as there are a lot of writers such as Haruki Murakami, Cormac McCarthy and Margaret Atwood who can receive the award.
Ishiguro's early training and career
Kazuo Ishiguro was born in Nagasaki, Japan, on Nov. 8, 1954. His father was a physical oceanographer, and his father's research job at the National Institute of Oceanography in Southampton made his family move to England.
Ishiguro studied at Stoughton Primary School and also attended classes at the Woking County Grammar School in Surrey, England. To kill some time during the gap year, he started writing a journal, made some audio tapes of it as well, and sent them to different record labels.
The young Ishiguro then finished his Bachelor of Arts degree in Philosophy and English at the University of Kent. Before proceeding to study at the University of East Anglia in 1980 to take up a master's program in creative writing, Ishiguro began writing fiction novels for nearly a year. He studied with Angela Carter in the master's program, and she later took Ishiguro under her wing all through the early parts of his career.
Ishiguro started focusing his efforts on writing in 1982. Granta magazine included him in its list of 20 "Best of Young British Writers following the release of his first novel, "A Pale View of Hills." During the course of his career, Ishiguro has written seven novels so far, with "The Buried Giant," published in 2005, as his most recent work. He wrote his seventh novel a decade after the publication of "Never Let Me Go," another beloved novel of Ishiguro.
The novels of Ishiguro revolve around the theme of memories and the possibility of them becoming warped. The theme of loss also recurs as his protagonists deal with losses ranging from family members and significant others to losses that war has brought them. Business Insider wrote that Ishiguro is willing to expose the faults of his characters.
The Nobel Committee applauded Ishiguro's "The Buried Giant," saying that the novel delved into "how memory relates to oblivion, history to the present, and fantasy to reality."
Short stories and screenplays
Aside from novels, Ishiguro also wrote several screenplays and short stories. His first two screenplays, "A Profile for Arthur J. Mason" and "The Gourmet" are written for Channel 4 Television. The network broadcasted these television films in 1984 and 1986, respectively.
He worked with George Toles and Guy Maddin on writing the screenplay for "The Saddest Music in the World" starring Isabella Rossellini and later wrote the screenplay for "The White Countess" starring Ralph Fiennes and the late Natasha Richardson.
Meanwhile, some of his short stories are published in various collections such as "Introduction 7: Stories by New Writers" and "Nocturnes: Five Stories of Music and Nightfall." Unlike "Introduction 7," he wrote all five stories in "Nocturnes."
During his career, Ishiguro received a lot of awards for his novels. He won the Whitbread Novel Award twice in 1995 and 2000. He also won the Booker Prize for Fiction thrice in 1986, 1989 and 2000. In 2006, he was awarded the James Tait Black Memorial Prize, the Commonwealth Writers Prize and the British Book Awards Author of the Year. Over the years of his career, Ishigo earns $82.7 million, per Net Worth Roll.
Republication of Ishiguro's novels in Japan
After Ishiguro's Nobel Prize was announced, Financial Express reported that the novelist's Japanese publisher, Hayakawa Publishing Corporation., would republish his novels in translation.
The decision to republish came following the sudden upsurge in the number of orders for Ishiguro's novels. "The Remains of the Day," Ishiguro's most popular novel, is one of the books that will get a republication.
The Japanese government congratulated Ishiguro for his achievement. Yoshihide Suga, the government's spokesperson, said that many Japanese citizens read his novels and that some of his works have been adapted into a stage play and a TV drama.
Successful film adaptations
When it comes to the film adaptations of his novels, "Remains of the Day" and "Never Let Me Go" are the most prominent. The former was released in 1993 and starred Anthony Hopkins and Emma Thompson. It earned eight Academy Award nominations, including Best Picture, Best Actor in a Leading Role for Anthony Hopkins and Best Actress in a Leading Role for Emma Thompson. The movie enjoyed a successful run at the box office as the film earned $22,954,968 domestically and $41 million overseas, bringing its worldwide total to $63,954,968.
In 2010, the film adaptation of "Never Let Me Go" was released. British actors Carey Mulligan, Keira Knightley and Andrew Garfield were cast as the lead characters. It received critical acclaim as well. But the film failed to recoup its $15 million production budget as it only gained a worldwide total of $11,173,718.
(Featured image by Alexander Baxevanis via Flickr. CC BY 2.0)