Get lower hotel prices, better services with these insider tips
There are ways you can get better hotel prices and services when you travel. Take these tips from an insider who knows a hotel secret or two.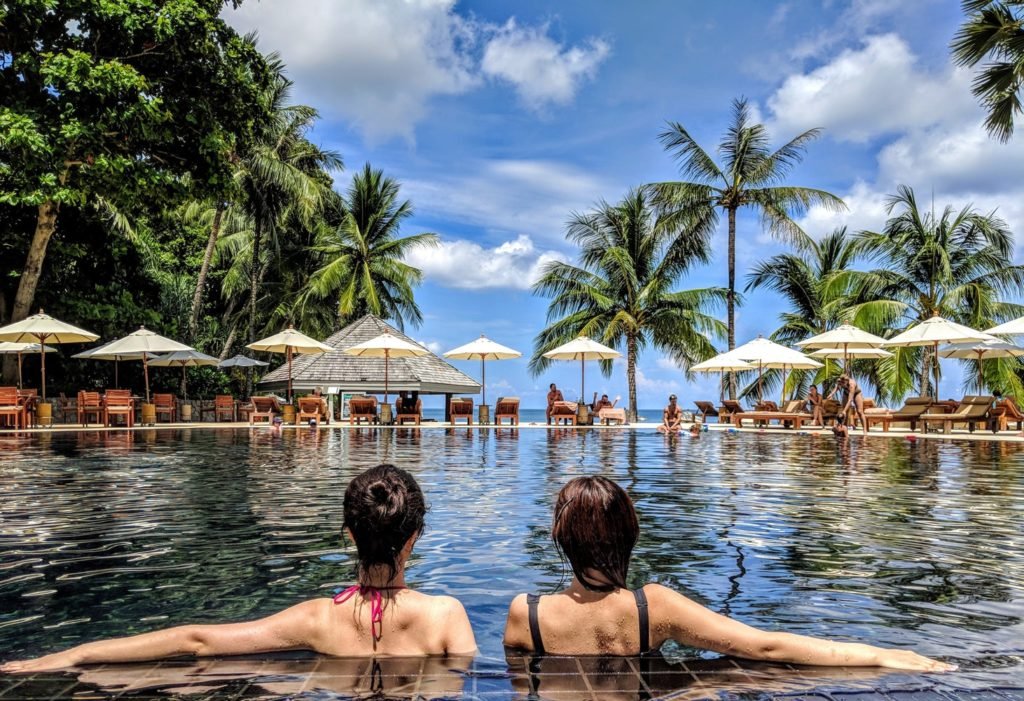 Glenn Haussman isn't your typical hotel expert – the kind who is neck-deep in spreadsheets of average daily room rates and occupancy statistics. Haussman has a few hotel secrets.
He's a former editor for a trade publication, and now a podcaster hosting multiple shows, including No Vacancy (NoVacancyNews.com) and "Checking In With Anthony and Glenn," which he co-hosts with Travel Channel's "Hotel Impossible" star Anthony Melchiorri, and keeps one eye on news that affects the average traveler.
So I asked Haussman to share his hotel secrets for a better stay at a time when they are much-needed. We're heading into the busy holiday travel period, with soaring room rates and full hotels. I wondered how people like Haussman cope with the craziness. He says knowing who owns the hotel, minding the mandatory fees, and knowing where to book can save you a lot of holiday hassles.
Hotel secret No. 1: Who owns it?
Haussman says few guests understand what's happening behind the scenes at a hotel.
"It's a question of real versus perceived ownership," he says. "This is the real key to understanding how to be a winner when staying at hotels. Who truly owns and operates them?"
Though common years ago, now it's rare for the name on the building to be the operating entity. Nearly all hotels are franchised and either owner-run or operated by hotel management companies on behalf of an ownership group.
"The company's name on the building provides marketing, reservation and business tools, but is removed from the hotel's day-to-day business," explains Haussman. "Always ask who manages or owns the hotel upon arrival. Also, there's typically a plaque on either side of the front desk which has that information."
So, if you have a problem during your stay, direct it to the management company or owner, not the hotel brand's customer service line. He says you'll get quicker and, in some cases, better service than going through the hotel chain.
Hotel secret No. 2: Watch those resort fees!
While Haussman considers himself a "passionate supporter" of the hotel business, he is no fan of hotel resort fees. The mandatory fees, added to your bill after an initial price quote, are an irritant to guests and consumer advocates. But for now, they are legal.
"Resort fees are a scourge," he says. "They create an antagonistic relationship with the customer, which is antithetical to everything the hospitality industry is supposed to be about."
The truth is, customers are willing to pay a fair or premium price for an experience they desire. Hotel operators needn't add a fee to realize their profit goals.
"My fear is there will be more of these fees in the future such as parking fees for hotels in suburban neighborhoods," he says.
If you plan to stay in a hotel with a resort fee, call the property and negotiate your room rate directly, he advises.
"Many guests don't realize the fairest deals are achievable by speaking directly with the hotel's general manager," he says.
If you're checking in and find a resort fee on your form, refuse to initial it. If you leave it blank, you can later dispute the charge on your credit card.
Hotel secret No. 3: Book here, not there
Lately, maybe you've heard hotels urging – begging – guests to "book direct." Haussman says there's a good reason for it. Hotels pay intermediaries such as online travel agents big fees to deliver guests to the hotels. Talk about poetic justice.
"So, when you see a rate of $100 on both an online travel agency and the hotel's website, the property makes more money when you book through them as opposed to a third party," he says, "As much as 20 percent more."
That's why hotel guests booking through a third party don't get loyalty points and often feel as if they're not being treated the same as other guests. It's because they're less profitable.
Haussman says the big industry secret is that independent hotels pay higher service fees to online travel agency sites than chain hotels. You're better off calling the hotel directly and booking by phone.
"Most hotels, especially independent hotels, will be happy to give you a 5 or 10 percent discount to save online travel agency fees," he says. "They'll make more money giving you a discount than if you pay a higher rate to someone else."
Tips like these might not make Haussman the most popular guy at a hotel conference. But he says over the long run, being honest and transparent helps not only consumers but also the industry. And in a business obsessed with short-term gains, that makes him worth hearing.
More hotel secrets for a better stay
• Leverage your loyalty. "If you have great status with one hotel company but want to try another, most brands will give you a status match," says Haussman. That way, you needn't start from zero when sampling the brands within another company's hotel portfolio.
• Go for the new hotel. "Always look for the newest hotels where you're staying," he says. "They'll typically have the fastest internet speeds and largest-screen TVs, plus everything's new." Also, frequent travelers are more likely to get the best upgrades, since it takes up to a year or more to ramp up a new hotel's business.
• Remember, not all operators are equal. Now that you know who owns and operates that great hotel where you just stayed, ask which other properties they run. Most operate hotels flying flags from several of the major hotel companies as well as independents. "Then stay at those for even more great service experiences," he says.
—
DISCLAIMER: This article expresses my own ideas and opinions. Any information I have shared are from sources that I believe to be reliable and accurate. I did not receive any financial compensation for writing this post, nor do I own any shares in any company I've mentioned. I encourage any reader to do their own diligent research first before making any investment decisions.