Magic vs. functional mushrooms? Rritual shows the path for fungal profits
Which mushrooms should you invest in? Psychedelic "magic" psilocybin mushrooms, or the growing functional mushroom phenomenon? With functional fungi like Chaga, Lion's Mane, and Reishi in all sorts of products and the mental health breakthroughs using psilocybin, both seem promising. Guided by mushroom and health experts at Rritual, we help you figure out which will be the most profitable.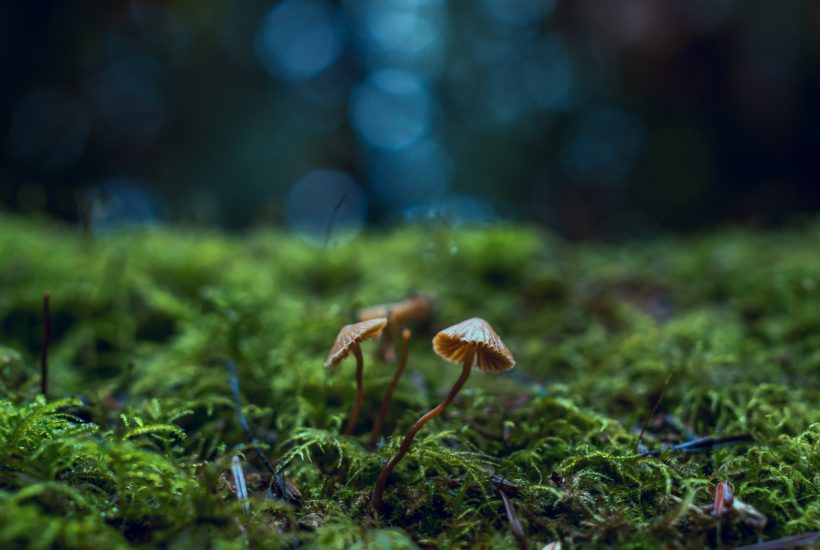 If you have an ear to the ground in the world of natural medicine, wellness, health, mycology, or even finance, you might be aware of the growing trend in business and science to investigate the value of certain mushrooms. But which mushrooms you might be hearing about depends wildly on who you are listening to. Considerable attention is given to psilocybin-containing "magic" mushrooms; which are being studied and, in some places, legalized. Yet other companies like Rritual superfoods are focusing on functional mushrooms (ever heard of chaga, lion's mane or reishi?), an entirely different non-psychedelic category of healthy fungi!
Let us dive into the differences between these growing markets, and figure out which one has the best potential for profit and investment.
Magic Mushrooms in the media spotlight
Fungi thrive in the damp and dark, but recent media attention has thrust one variety into the spotlights. Or rather, one molecule. Psilocybin is the psychoactive and psychedelic component of "magic" mushrooms, which give their consumers feelings of euphoria or hallucinations. Discovered by western science in the 60s, it is now being 're-discovered' for its potential mental health benefits.
Psilocybin from magic mushrooms are now being used in selective studies to treat conditions ranging in severity from strong anxiety to PTSD, palliative care for dying patients, depression and even suicide. These benefits are not to be underestimated, especially when functionality is improved by combining modern therapy with the mind altering psilocybin.Even as the medical dimension expands, cultural restrictions and laws are beginning to be lifted.
With the war on drugs more unpopular than ever in the United States, and the US lagging behind many European allies on decriminalization, it is no surprise magic mushrooms are being considered for reform. Without many of the worst side effects, and little physical addictive potential, the mushrooms are a prime candidate for decriminalization. Which might explain why both DC and Oregon in the US voted for new status for the mind altering mushrooms.
The combination of the two trends, medical and legal, could lead to a decriminalization and eventual legalization of the drug. If that happens, many investors believe it will be the next boom, like cannabis after Canadian legalization, yet savvy businesses like Rritual are actively distancing themselves from them, in favor of a very different type of 'functional' mushroom.
Functional Mushroom companies like Rritual are taking over in the wellness space
Unlike their psychedelic cousins, functional mushrooms like reishi, chaga, or lion's mane will not take you on a 'trip' but they might save you a few trips to the doctor, or therapist. Recognized by many ancient cultures and traditions these healthy fungi can be a helpful tool in helping the body fight its own battles, on the physical or mental frontier.
The term functional is straightforward, it means that the effects of the substance are not potent or powerful like magic mushroom's psilocybin. Instead they offer support for the body's own natural systems, providing key nutrients, macromolecules or enzymes needed. As a result these mushrooms are neither prohibited, nor particularly difficult to come by, and are already being used in many wellness products.
You might have heard of chaga infused coffee, or lion's mane facial cream, or perhaps reishi teas? Given their ability to help the body adapt to stress and other harmful environmental conditions, these functional mushrooms have made serious inroads into the wellness space, alongside other similar adaptogens, like ashwagandha or ginseng. Few companies have dedicated themselves exclusively to these natural healthy fungi, but functional mushroom superfood experts at Rritual are aiming to change that.
Functional mushroom market overshadows magic mushroom speculation.
Psilocybin may make you see things that are not there, but it wont make customers start buying an illegal product you are not even able to sell. While some market forecasters have put the potential value of an eventual psilocybin market in the billions, the truth is that today, the only market is speculative (or research) focused. Even with medical psilocybin permitted in a few estranged cases, it cannot be said to be competitive on a business perspective with any other mushroom.
Clearly those seeking to make an investment into either growing fungal field should focus on the functional market, at least in the short run. And if you won't take our word for it, here are three concrete advantages that companies like Rritual superfoods will enjoy, while psilocybin speculators will suffer from.
Functional mushrooms are legal, magic mushrooms are… not.
The most obvious of which is simple, neither psilocybin nor the psychedelic magic mushrooms which produce it are legal on any sort of commercial scale. Even in the few places which have decriminalized it, the only legal use which a company could benefit from has been for medical or therapeutic research. Pennies compared to the massive markets enjoyed by legal cannabis, or functional mushrooms.
This means that while psilocybin manufacturers or sellers will have to wait years if not decades for a market foothold, successful functional mushroom companies like Rritual will be big enough to buy them thrice over by the time they make it past the red tape.
Reputation and popular perception a limit to psychedelics
Regardless of how much research shows psilocybin might help certain individuals with their mental health, the popular stigma surrounding the consumption of psychedelics will always drag magic mushrooms down. Seen as 'fringe' or 'hippy', magic mushroom's association in the minds of ordinary Americans and global citizens is resoundingly wary. Many, especially among decision makers, are even downright hostile to such mind altering substances.
Functional mushrooms on the other hand, fight a very different reputation battle. As Rritual executives know, the main challenge is not changing people's minds, but getting them to know about the mushrooms and their benefits in the first place! After all, names like chaga, reishi and lion's mane are hardly common household knowledge. For now.
But unlike magic mushrooms which have an uphill battle to fight against established reputation, functional mushroom varieties have an accelerating trajectory. The more people are convinced to use and enjoy their natural health supplements, the more will share and discuss them. Thus spreading the word naturally, without any of the barriers or social stigma associated with 'magic' mushrooms.
Functional mushroom target audience size dwarfs magic mushroom's potential
The final decisive factor is simple: there will never be enough magic mushroom users to compete with functional mushrooms. The latter are aimed at a vast and growing health and wellness community, estimated in the hundreds of billions of dollars. While the former, even if legalized, will probably never be for general consumption, but only a select medical or therapeutic community.
Functional mushroom products like those crafted by Rritual, can help people with a number of challenges of modern everyday life. Key wellness spheres such as stress relief are an increasingly important part of consumption habits, with cognitive enhancement or even immunity boosting (which it is safe to say, is a crucial interest at the moment) a growing interest. Furthermore, these products stand to be useful on a regular, if not daily, basis. While magic mushroom use, even from its most diehard fans, remains an occasional recreational pastime, and for the rest, a rare emergency measure.
The future is fungal, Rritual is in the lead with functional mushrooms
While magic mushrooms have attracted a lot of attention and hype from investors, they are clearly missing out on the real fungal opportunity. Functional mushrooms have a bigger growth potential, fewer barriers to successful growth, and wider audiences to connect with. They are the obvious choice for savvy investors and innovative companies, like Rritual superfoods, who wish to take advantage of the coming boom.
__
(Featured image by Visually US via Pexels)
DISCLAIMER: This article was written by a third party contributor and does not reflect the opinion of Born2Invest, its management, staff or its associates. Please review our disclaimer for more information.
This article may include forward-looking statements. These forward-looking statements generally are identified by the words "believe," "project," "estimate," "become," "plan," "will," and similar expressions. These forward-looking statements involve known and unknown risks as well as uncertainties, including those discussed in the following cautionary statements and elsewhere in this article and on this site. Although the Company may believe that its expectations are based on reasonable assumptions, the actual results that the Company may achieve may differ materially from any forward-looking statements, which reflect the opinions of the management of the Company only as of the date hereof. Additionally, please make sure to read these important disclosures.