Nationwide toll transponder system could materialize in the next 3 years
Toll operators were supposed to make their systems compatible by 2016 but that didn't happen, affecting travelers, especially car rental customers.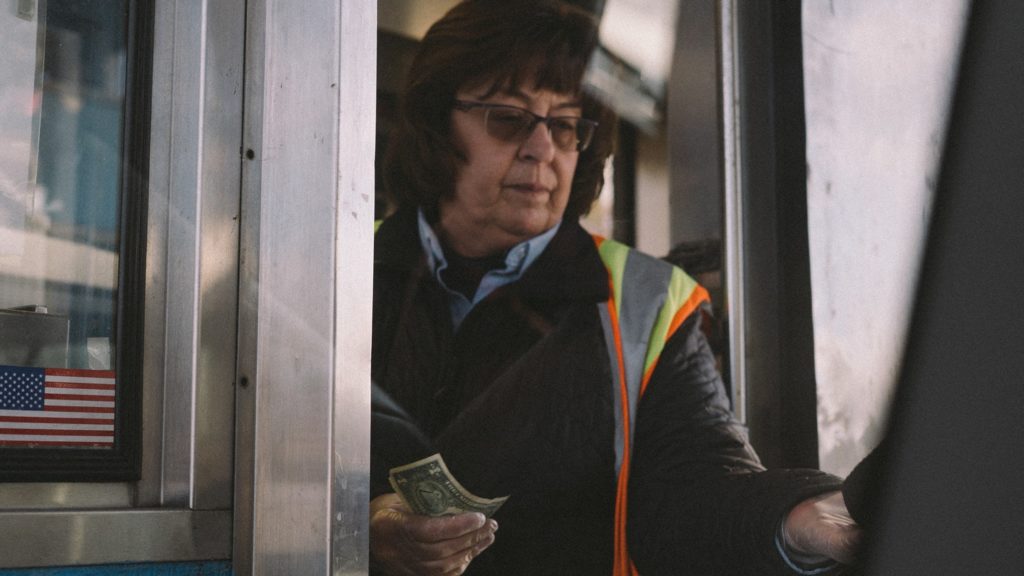 Maybe you've never heard of tolling system interoperability, but you know what it is. If you're not sure, try driving from Washington to Miami with your E-ZPass transponder suction-cupped to the dashboard of your car.
Oh, hang on. E-ZPass doesn't work on South Florida's toll roads.
It's worse if you're renting a car. Your rental agency could threaten you with a hefty bill for the "convenience" of using one of its transponders. Your personal transponder may, or may not, work.
That's what happened to Stephen Tomasko, an artist from Akron, Ohio, when he recently flew to Orlando, Florida. His car rental agency demanded $45 to activate its transponder. He couldn't use his own. If he didn't sign up for its tolling system and happened to blow through a tollbooth with his own transponder, he'd still pay $50, plus tolls.
"It's very frustrating," he said.
That's toll system interoperability. The government gave toll operators a 2016 deadline to make their systems compatible. It didn't happen. But the interoperability failure has affected travelers—and particularly car rental customers—the most. But there are some temporary fixes.
The good news about interoperability
The Alliance for Toll Interoperability, a trade group working toward toll system compatibility, publishes a helpful map on its website that shows which states have interoperable tolling systems. It shows California, Colorado, Oklahoma and Georgia are interoperable within their states.
Some states are compatible with other states. For example, Florida's SunPass works with Georgia's Peach Pass and North Carolina's Quick Pass. It's also scheduled to become interoperable with South Carolina, Texas, Oklahoma and Kansas this year. E-ZPass, the most dominant transponder system, allows you to pay a toll from Maine to North Carolina and as far west as Illinois. On Sept. 1, you'll also be able to use it on Central Florida's toll roads.
"Regional interoperability will continue to advance," predicts Kevin Hoeflich, corporate chair of toll services at HNTB, a consultant for tolling agencies. For example, he expects the Central Florida Expressway Authority will accept E-ZPass by next year.
But a nationwide transponder system?
"If I took out my crystal ball," Hoeflich says, "I would expect national interoperability in the next two to three years."
It's not good enough
For some travelers, that's not good enough. They report having to carry multiple transponders, which is a best-case scenario. Sheri House, who owns a public relations agency in Tucson, Arizona, owns three transponders. "They're a huge pain to manage," she says.
Even worse: having to deal with car rental companies' transponder systems, which travelers complain about almost constantly.
"It would not be a problem if you could just pay the tolls in cash," Tomasko explains. "But in many places there that is not an option anymore. They have set up the perfect conditions for a total money grab by the rental car companies."
Last summer, Florida's attorney general settled with Avis Budget Car Rental System, which, among other things, required it to "clearly and conspicuously" disclose its $3.95 per day e-Toll service fees. Florida's authorities alleged that the company "did not sufficiently disclose to consumers that they would be charged a daily fee for the companies' e-Toll service, in addition to the cost the customer incurs for a toll on a cashless toll road."
Not that it did much good. Consumers are as confused as ever. I receive regular questions from car rental customers who say they don't know if they're allowed to use their transponders from home, whether their transponders will work and if they'll be double-billed if they do.
Interoperability is coming soon. The problem is, even if you could buy a coast-to-coast transponder, there's no guarantee it would play nice with your rental car.
What's next for a nationwide transponder system?
Sharon Adair, a vice president at the Alliance for Toll Interoperability, says that when it comes to interoperability, despite the appearances, "great strides have been made in the last 12 months." Within the next six months to a year, she expects clusters of states to allow drivers to travel on roads without having to switch their transponders.
"Texas, Kansas, and Oklahoma, as well as Florida and the East Coast, are all working toward this seamless travel experience," she says.
In the near future, toll authorities expect the regional hubs will establish relationships with all other hubs that will allow recognition of virtually all tags and accounts nationally, according to Neil Gray, director of government affairs at the International Bridge Tunnel and Turnpike Association, a trade group that represents tolling authorities. But he says motorists have to be patient.
"To make the nation truly interoperable, not only is technology key, but agreements must be in place between states to make it work," Gray says, "and those take time."
How to avoid car rental toll trouble
• Ask before you rent: Car rental policies vary. For example, Hertz charges a $4.95 "convenience fee" for each calendar day on which you incur a toll. That doesn't include the cost of the toll. But you can use your own transponder, which overrides the system. Read the policies before renting.
• Download a tolling app: Try an app such as Pay Tollo, which allows you to take a picture of your license plate and pay a toll in Florida and California. Pay Tollo works with rental cars, although I'd recommend checking with your car rental company to ensure it's not double-billing you.
• Stay off the toll roads: That's still the best way to avoid any confusion with your car rental company and your own transponder. Find an alternate route and enjoy the scenery. After all, it's your vacation.
—
DISCLAIMER: This article expresses my own ideas and opinions. Any information I have shared are from sources that I believe to be reliable and accurate. I did not receive any financial compensation for writing this post, nor do I own any shares in any company I've mentioned. I encourage any reader to do their own diligent research first before making any investment decisions.