How spending time in nature motivates you and makes you more productive
Nature has a profound effect on our mental health, as it can help lower the levels of stress hormones and improve the mood of even those struggling with depression and severe forms of anxiety.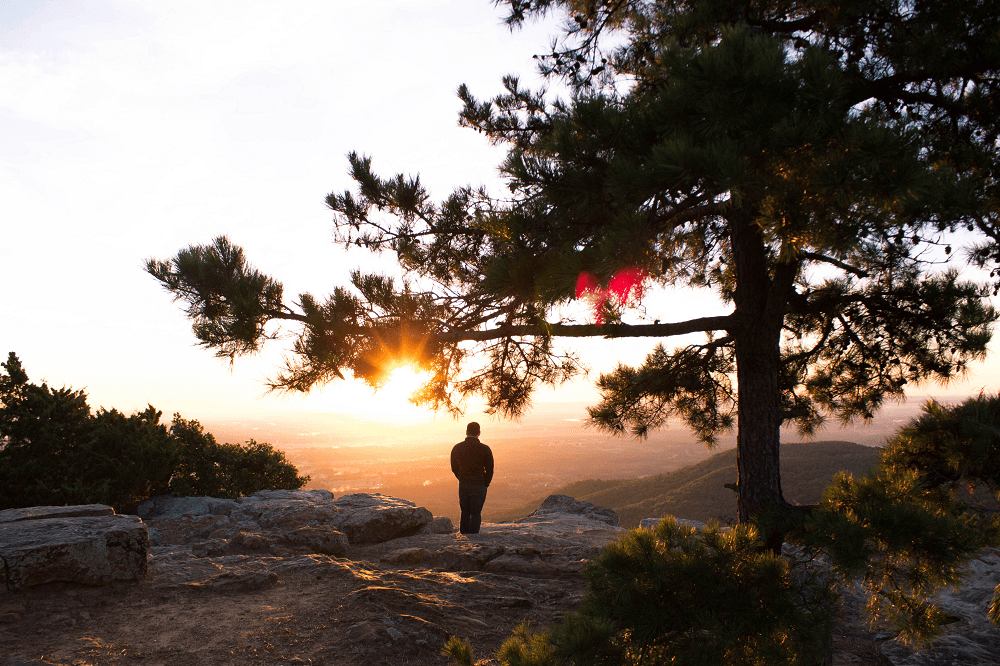 The machinery of modern tempo has turned our daily lives into a concrete-laden cage – we spend hours slouching over our techy gadgets, staring at our smartphones and laptops, surrounded by walls with only a ray of daylight stubbornly protruding through the nearby window. But we're too preoccupied with the digital and the abstract to pay attention or step out into the realm of the healing outdoors.
And science has proved time and time again that our fast-paced life will only restore its beauty and purpose if we visit our elusive, but omnipresent home – Mother Nature.
You'll unleash your creative spirit
The seemingly colorful atmosphere of our era with all of its artificial inventions pales in comparison to the simplicity and magnificence of our primal dwelling. After days spent in the urban jungle, your brain needs a reboot in order to use its depleted creative capacity, and it's enough to escape for a few solitary hours, organize a weekend getaway or simply meditate for an hour in your nearby park.
Extensive research on the topic has shown that even four days of immersion in nature, which includes distancing yourself from the typical modern distractions and noise, has the potential to increase your creative powers by as much as 50% and equally boost your focus and problem-solving skills. If your imagination needs a nudge, consider a getaway to a forest or a mountain for a few days, it might be exactly what your exhausted mind needs.
All-around health perks
Our bodies thrive in nature. We constantly have to battle the damaging effects of pollution, and this constant state of alertness pushes our bodies into an inflammatory overdrive, which can wreak havoc on our defense mechanisms. As an antidote, nature restores balance to our immune system and overall well-being. Studies involving students as well as the elderly have shown a significant positive influence of a forest environment on our health.
Lower blood pressure, greater resilience to common viruses such as the flu, even a lowered cancer risk, you name it, nature can help. Even from a young age, kids that spend time outdoors have a better chance of protecting their eyesight. It becomes even more beneficial if you introduce some physical activities such as hiking, jogging, or volleyball, while you can even use your wearable Fitbit pedometer to track your steps during your strolls, which will motivate you to include walks in your weekly routine.
Ideal stress relief
We can all agree that a modern lifestyle is a constant source of stress. And although including a weekly exercise regime and sticking to a healthy diet is essential for a more balanced life, there are few things that can ensure peace of mind quite like the time spent in a green haven. Nature has a profound effect on our mental health, as it can help lower the levels of stress hormones and improve the mood of even those struggling with depression and severe forms of anxiety.
Plan your weekend getaway with your loved one to make the most out of your time outside. Organize a picnic in the sun by ensuring healthy homemade snacks and drinks that can be neatly stored in your Bodum drink storage cups, bring your favorite novel to rest your mind and create your own walking tour of the nearby woods to inspire your Zen even further. It takes a little effort, and yet you can reap the rewards in only a few hours.
Restores your emotional well-being
The already established and likely many more unknown benefits of spending time outside help reshape your brain in a way that not only leads to temporary but also permanent changes in your demeanor and perception. Spend enough time in nature, and you will be inspired to become a kinder, calmer version of yourself.
—
DISCLAIMER: This article expresses my own ideas and opinions. Any information I have shared are from sources that I believe to be reliable and accurate. I did not receive any financial compensation in writing this post, nor do I own any shares in any company I've mentioned. I encourage any reader to do their own diligent research first before making any investment decisions.