Why New Yorkers need real estate agents at all times
The best way to reduce broker commissions for consumers is not to avoid real estate agents altogether. The only way to change the real estate model is to work with real estate agents who are willing to discreetly reduce commissions.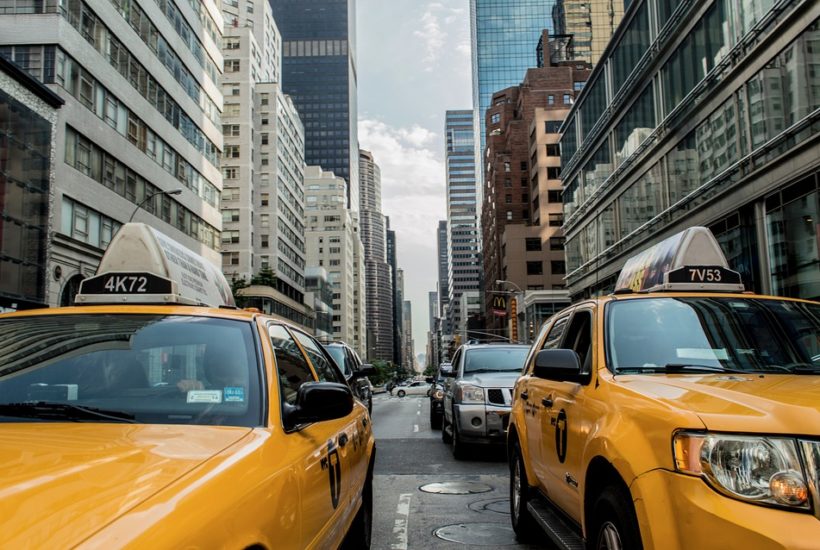 Very often real estate companies will receive Google search alerts about another ambitious new tech start-up promising to completely disrupt real estate brokerage. Usually, it will be a press release self-promoting another bold, young entrepreneur with zero real estate experience promising to become the Uber of real estate.
While innovation is to be nourished and encouraged, it can sometimes be taken to extremes in today's start-up funding culture. Unfortunately for the investors of these start-ups, these so-called innovators have usually not bothered to fully understand how the real estate industry works before attempting to disrupt it.
The first brilliant idea most of these start-ups have is to create an eBay for homes. After all, if you can buy a car or a boat on eBay, why can't you do the same thing with real estate? The second bright idea you see over and over again is to create a discount, online real estate brokerage like ETrade. We'll explain why investors in both models are doomed and what to do about it.
For the entrepreneurs that have bothered to do some research, they'll cite that 98% of today's homebuyers start their search online on popular real estate search portals like Trulia. If almost all homebuyers start searching for a home online, why do you even need a middleman? Couldn't home sellers all just list their homes "for sale by owner" online and cut the real estate agent out?
What they fail to understand is that even though homebuyers start their search online, they almost always end up working with a buyer's agent. Among the 5,000 yearly real estate transactions in NYC, 90% of deals are completed between a listing agent and a buyer's agent.
How does this happen? For starters, one must realize that almost all inventory is controlled by listing agents. In NYC, over 96% of listings are for sale by agent vs 4% that are listed for sale by owner. As a result, as soon as a new homebuyer starts searching online, he will invariably begin speaking with listing agents. Now, remember that every listing agent is a potential buyer's agent on another property. In case the homebuyer isn't interested in his listing, the listing agent will invariably pitch his services as a buyer's agent.
This agent and every other agent the homebuyer comes in contact with will explain to the homebuyer that real estate commissions are always paid by the seller and that working with a buyer's agent is free. They'll explain that the commission is a fixed amount regardless if the buyer is represented or not. As a result, the buyer will be throwing away free advice and representation by not working with a buyer's agent. "The commission is built into the sales price, so if you're paying for representation anyway, why not use it?" is the common refrain from veteran real estate agents.
It's not difficult to understand why most homebuyers end up choosing to work with a buyer's agent. No one likes to throw away a service they've in effect already paid for. Moreover, what first time homebuyer will turn away free advice and guidance for the biggest purchase of their lifetime?
Moreover, real estate agents are collectively the biggest sales force on the planet. There are 30,000 licensed real estate agents in Manhattan alone and over 50,000 in all 5 NYC boroughs. These agents will be friends you meet at parties and neighbors you bump into on the elevator. These will be people you turn to for free advice before even beginning your home search. How likely is it that a homebuyer will turn down free help from a real estate agent friend after learning that it's a free?
However, the fact that most homebuyers end up being represented by buyers' agents is not good news for home sellers hoping to avoid paying the standard 6% broker commission to sell their home.
In order to engage the vast majority of buyers who are represented by buyers' agents, you will need to offer commission to them in your local inter-brokerage listings database, commonly known as the MLS or Multiple Listing Service.
Why can't a home seller just offer commission directly to buyers' agents?
Because the offer of commission is not credible. The reason the MLS is so effective is because the offer of commission is automatically contractual. In NYC where the inter-broker listings database is operated by REBNY and called the RLS, all member firms are required to sign a "Universal Co-Brokerage Agreement" before joining. This agreement enforces the offer of commission to buyers' agents listed in RLS. As a result, there is no need for buyers' agents to sign a separate commission agreement before each showing and agents are free to send their buyers onto showings without fear of having their client stolen.
As a result, because 90% of homebuyers are represented by agents, no public real estate search website can ever hope to monopolize the buyer market. Not only is this true for giant search websites like Zillow but laughably even more so for the wannabe disruptors creating the next eBay for homes.
What about a flat fee MLS listing to save on commission?
The reason why discounted brokerage services have never worked for hundreds of years is because agents need the cooperation of other agents to succeed. As we mentioned before, because 90% of deals in NYC are done between two agents, you need the help of other agents to be able to close deals. Most self-called disruptors in real estate brokerage approach this model by throwing a proverbial hand grenade at the real estate community. They openly advertise rock bottom commission rates and talk loudly about how real estate brokers don't deserve their commissions.
Discounting commissions to attract more business is not exactly a super innovative concept. Unlike the travel agent industry, real estate in the United States is a two-agent model. You may gain some additional business initially, but openly discounting and attacking the wider brokerage community will immediately cause resentment. As soon as that happens, you'll have the largest sales force in the world mobilized against you. That sales-force may illegally boycott your listings and slander you in private to potential customers. Unfortunately for these wannabe discounters, real estate is not a game you can play by yourself.
This is why the only solution to lower real estate commissions is through traditional real estate brokerages who don't openly discount. No one wants to damage their full-service reputations in this industry, least of all NYC brokers who may lose out on the next multi-million dollar deal.
As a result, more and more consumers and brokers are turning to Hauseit as a facilitator of reduced commission services in NYC. Consumers benefit from reduced commissions while working with top rated, traditional real estate brokers with their full-service reputations intact. Brokers benefit from increased deal volume from the DIY segment of the market which has traditionally been very hard for brokers to access.
How much can consumers save on commissions?
Home sellers can save up to all 6% in broker commissions through an Agent Managed FSBO listing. Home sellers are paired with a traditional, REBNY Member Firm who will list their home on the RLS and other popular search websites such as StreetEasy, Zillow, Trulia and Brownstoner for a small, one-time flat fee. Homeowners maintain full control of the sales process and handle all scheduling, showings and negotiation. Home sellers can avoid broker commissions altogether if they find an unrepresented buyer. If home sellers close with a represented buyer, they will only owe whatever commission they offered in RLS to buyers' agents.
Homebuyers can save on their purchase as well through a broker commission rebate. You can legally receive a portion of the commission earned by your buyer's agent which can help cover your closing costs.
As you can see, the best way to reduce broker commissions for consumers is not to avoid real estate agents altogether. The only way to change the real estate model is to work with real estate agents who are willing to discreetly reduce commissions. Sometimes, you don't need to break what works to get what you want.
—
DISCLAIMER: This article was written by a third party contributor and does not reflect the opinion of Born2Invest, its management, staff or its associates. Please review our disclaimer for more information.