SET Weekly: NHL targeting China as a new market, NBA launches E-Sports League
The NBA has announced plans to form an e-sports league centered around the NBA 2K video game series.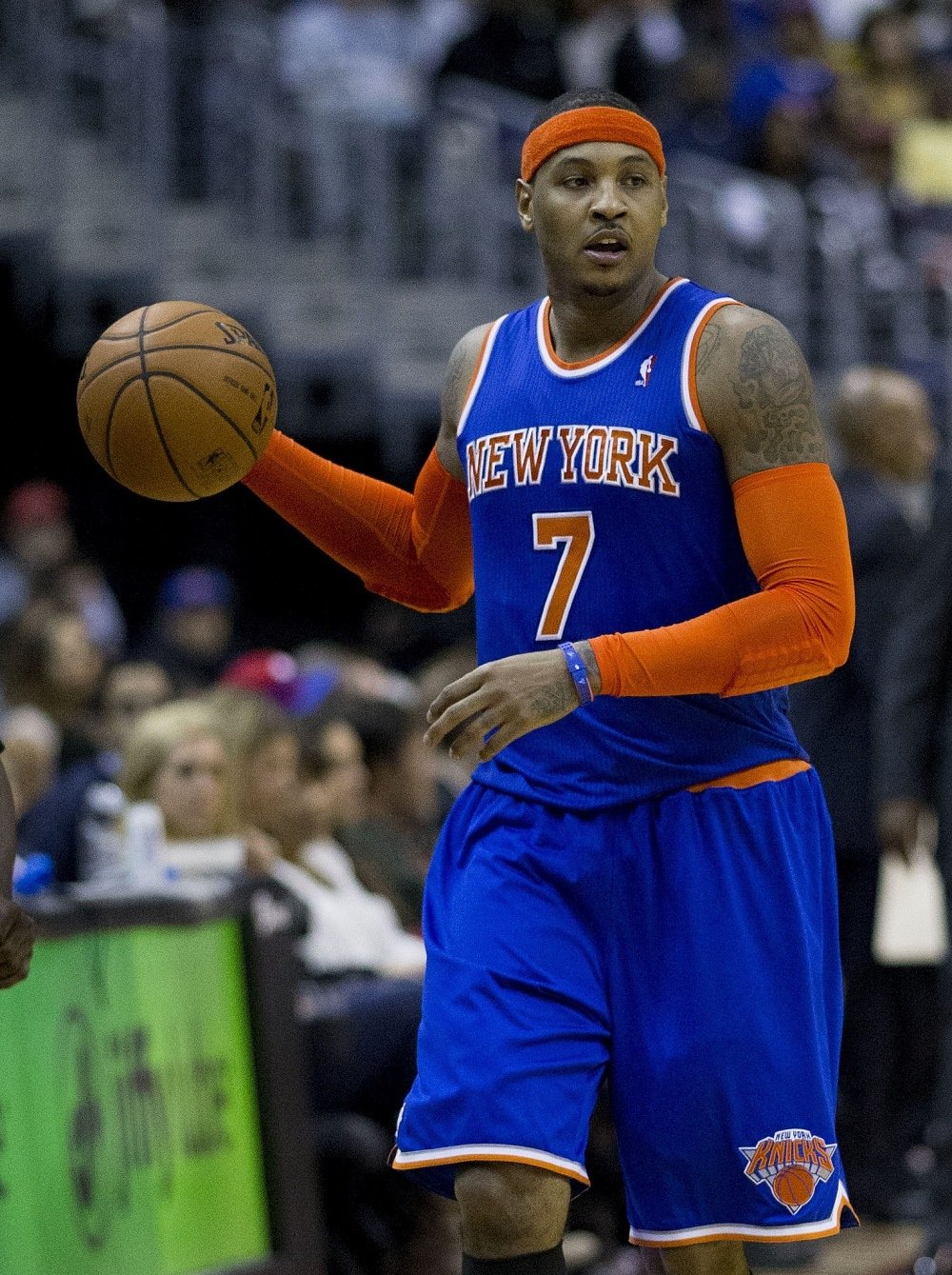 Latest business news in the sports and entertainment sector: NHL targets China as a new market, NBA is launching E-Sports League and much more.

Aretha Franklin announces retirement plans
The music industry is set to lose another legend this year. Aretha Franklin, 74, has announced her plans to retire during the upcoming year. Before doing so, the singer will make one more album, featuring several tracks to be produced by Stevie Wonder. Franklin, who has produced many hits over the years, says that she is very satisfied with her career and wants to step back from music to spend more time with her grandchildren. However, don't expect her to disappear completely, as she has also stated that while this will be her last year in concert, she may continue to do some recording in the future.
Elton John helping curate vinyl subscription service
Elton John is one of the several curators that will be working to launch an original vinyl subscription service this spring. Experience Vinyl, a US-based company, is expected to debut sometime this coming April. For a monthly fee of around $30, subscribers will be sent a vinyl record hand-picked by one of the company's curators, along with their personal commentary and a list of their top 10 recommended albums. Joining Elton John as curators for this new service are Quincy Jones, Talib Kweli, George Clinton, and Sean Lennon.
NHL targets China as new market
It appears the National Hockey League is looking to Asia for its next big business opportunity, with China specifically demonstrating great potential as a major hockey market. The country's selection as host of the 2022 Olympic Games has encouraged increased investment and participation in winter sports, something the NHL hopes to use to their advantage. Just last year, a hockey team from Beijing joined the Russian KHL, and the sport continues to increase its following across the country. In the coming months, the NHL and the NHLPA will be meeting to determine if they should follow in the footsteps of the NBA and hold preseason games in China during the 2018 and 2019 seasons. Several teams have already expressed interest in playing overseas, with the Los Angeles Kings and Vancouver Canucks currently at the forefront of all discussions.
Preliminary deal in place for sale of Marlins
According to a source cited by the AP, there is a "handshake agreement" in place for Joshua Kushner to purchase the Miami Marlins from Jeffrey Loria. The sale is expected to be for approximately $1.6 billion, though the final offer could end up lower after the parties do their due diligence. Other parties remain interested in buying the team, however, and this could lead to negotiations being reopened. Kushner would be bringing partners in to complete the purchase, though neither his father or his brother are thought to be part of the effort. Though much can change until the MLB officially announces the team has been sold, a source close to the situation said that it is "all but certain" that Loria will end up selling the team.
MLB testing new extra-innings rule
The MLB plans to test a new rule in the minor leagues this season. The rule would automatically place a runner on second base at the start of extra innings. The proposed change continues the MLB's movement towards higher scoring, a faster-paced play that keeps fans entertained throughout the ballgame, but not all fans seem to support the idea. MLB officials believe that to attract fans from the younger generation, the game needs to provide more action, but they must ensure that by doing so they do not alienate the core of their fan base. The proposed change will also be in effect at this spring's World Baseball Classic but will take effect in the 11th inning rather than the 10th. These testing periods will allow the MLB to see the proposal in action before making a long-term decision that could change the game of baseball forever.
NBA set to launch E-Sports League
The NBA has announced plans to form an e-sports league centered around the NBA 2K video game series. The league will be structured as a joint venture with NBA licensee Take-Two Interactive, the longtime makers of the video game. According to commissioner Adam Silver, the league will eventually feature 30 NBA 2K teams, each owned by one of the real NBA franchises. The teams will be comprised of five human players, and they will play out a five-month season similar to the real NBA schedule. The NBA 2K eLeague is set to launch in early 2018.
Live Nation acquires leading Israeli promoter
Live Nation has announced the acquisition of lead Israeli promoter Bluestone Entertainment. Bluestone Entertainment was created in 2014 with the objective of promoting international artists in Israel. They have since become Israel's lead promoter of international shows, selling out concerts such as Bon Jovi, Backstreet Boys, Aerosmith, and Guns N' Roses. The two companies will also be joining forces to form Ticketmaster Israel, which has already begun ticketing Bluestones' biggest shows. This deal marks Live Nation's fifth buyout of 2017 and 12th since the start of 2016, showing that they are going to continue being aggressive in the live music industry.
Turner Sports hosting All-Star Fan Festival
At the upcoming NBA All-Star Weekend in New Orleans, Turner Sports will be launching their first even fan festival. The network will launch an all-star version of "NBA on TNT Road Show" adjacent to the Smoothie King Center. The event will feature live musical performances, interactive fan experiences, basketball clinics, pop-up stores, food trucks, and more. Turner Sports is expected to announce more details regarding the festival this week, but it is expected to be free and open to the public, and it will operate from Thursday to Sunday night.
Two more NBA teams reach sponsorship agreement
Two more NBA teams agreed to sponsorship deals this week that will put the sponsor's logo on the team's game jersey. The Brooklyn Nets recently announced a sponsorship deal with software company Infor, while the Cleveland Cavaliers announced they had come to an agreement with the Ohio-based Goodyear Tire & Rubber Co. The deal between the Nets and Infor is worth a reported $8 million per year, and the Cavaliers deal is estimated at a value of $6 million-$10 million per year, though financials were not disclosed. The patches will be placed on the team jerseys for the start of the 2017-2018 NBA season.
Prince's music available through streaming
On Sunday, Prince's catalog of music finally became available on streaming services after months of rumors. Previously only featured on Tidal, many of the artist's songs became available before the Grammy Awards on Sunday night. Spotify, the world's biggest streaming platform, told the BBC that the deal includes all of Prince's albums from 1978 to 1996. The music will also be available through Apple Music, Napster, Amazon Music, and iHeartRadio. Tidal will continue to have the exclusive rights to Prince's album "Hit N Run: Phase One" as part of the agreement that was made between the artist and Tidal in 2015.
*SET is an industry term and trademarked acronym owned by Simkins, standing for "Sports Entertainment Talent"
—
DISCLAIMER: This article expresses my own ideas and opinions. Any information I have shared are from sources that I believe to be reliable and accurate. I did not receive any financial compensation in writing this post, nor do I own any shares in any company I've mentioned. I encourage any reader to do their own diligent research first before making any investment decisions.