Oil and gas companies: Why Trillion Energy's Turkish strategy is winning over investors
Despite recent market volatility the oil & gas sector remains an integral part of the global economy. Oil and gas reserves have become increasingly difficult to find, extract, and process. This is why cutting edge oil and gas companies like Trillion Energy International Inc.(CSE: TFC) (OTC: TFCC) (FRA: 3P2N) are so important for investors to understand.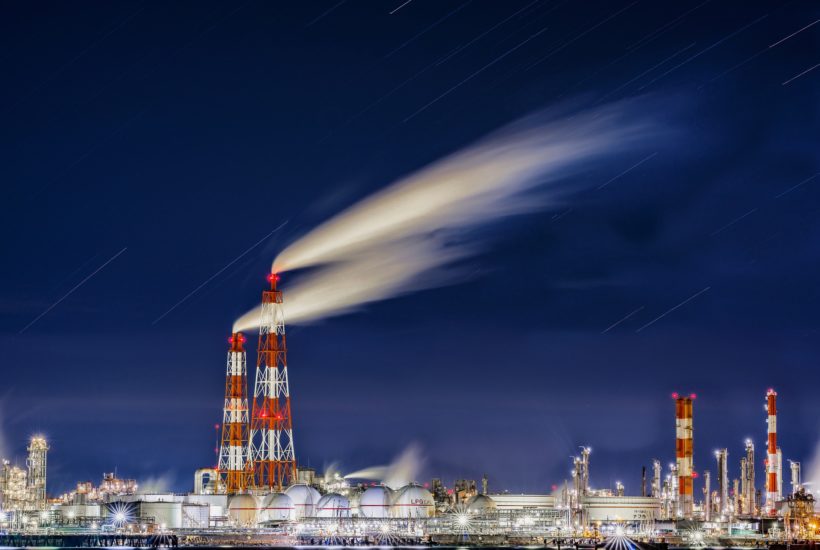 Oil and gas companies have never needed to be more innovative. It has become harder than ever for companies to successfully prospect and extract oil & gas reserves. This is a big problem for investors, who may find themselves out of pocket as oil and gas companies find themselves increasingly squeezed. This is why innovative companies like Trillion Energy International Inc.(CSE: TFC) (OTC: TFCC) (FRA: 3P2N) are essential to the future of the industry.
COVID-19 was a watershed for gas and oil investors
COVID-19 was something of a crisis moment for the oil industry. As cars stood idle around the globe there were very real fears that there wasn't enough storage space to prevent oil going bad and prices plummeted. This was a major problem for operators whose margins have been under pressure from increasing operational costs and raised some serious questions for investors.
Now things are beginning to return to normal demand has begun to stabilize but the lessons from COVID remain. Even more so than other sectors oil & gas companies need to maximize their profit margins in order to stay in operation. Demand isn't, and likely won't become, a problem in the near future. The difficulty will be to ensure that operations remain commercially viable.
This is why oil and gas investors need to identify operators who are finding new ways to maximize the gains of their operations. There are few better examples than Trillion Energy International Inc.(CSE: TFC) (OTC: TFCC) (FRA: 3P2N).
Providing investors access to one of the world's most lucrative natural gas markets
Trillion Energy International Inc. is an oil and gas producing company with a number of assets in Turkey and Bulgaria. It is 49% owner of one of the Black Sea's largest natural gas development projects, the SASB natural gas field. The company also controls a number of oil exploration blocks and unconventional natural gas properties. At first glance this may seem impressive, but not out of the ordinary, to understand Trillion's true potential you need to understand the nuances of regional gas prices.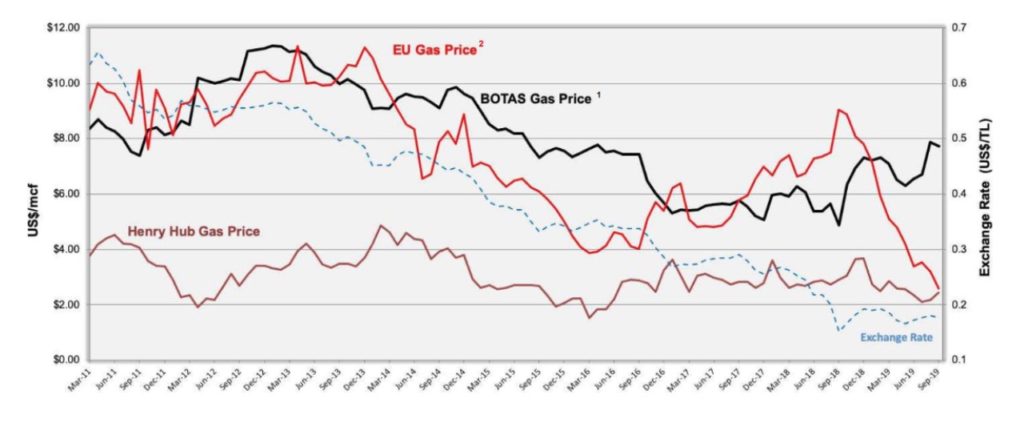 While the price of natural gas in the EU and United States has seen a significant decline in the last few years it has remained steady, and even begun to increase, in Turkey. The country's economy continues to grow and with it the demand for natural gas. This is important because natural gas is the biggest source of non-transport energy in Turkey and the country currently imports more than 98% of its gas.
This all amounts to an incredible opportunity for the company that can meet this demand. This is where the SASB project comes into play. This is the first shallow water natural gas field in the black sea and is a mature development that has produced 41 billion cubic feet of natural gas since 2007. As the company moves into phase III & IV of its project it is expected to generate around 86.9 billion cubic feet of natural gas worth approximately CND $872 million.
The reason the SASB development is so profitable largely comes down to two factors. The first is that the company is able to take advantage of low royalties and operating costs, directly reducing its expenses. The second is that the company has direct access to Turkey, one of the most lucrative Natural Gas markets in the world.
Other assets help to ensure long term sustainability
SASB isn't the only asset in Trillion Energy International Inc.'s(CSE: TFC) (OTC: TFCC) (FRA: 3P2N) portfolio. The company also has the Vranino gas prospect in Bulgaria. It has drilled over 200 exploration wells and has a 100% interest in 98,205 acres of land which may contain over 1 trillion cubic feet of natural gas.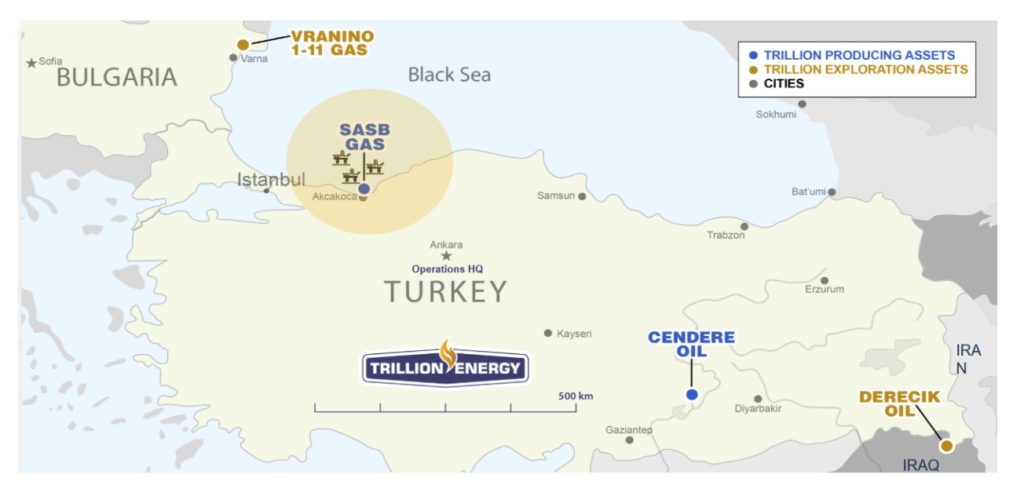 The company also controls two key oil fields. The Cendere and Derecik oil projects. The former is based in Turkey and is generating around $234 thousand a month in net revenue with around 10 years worth of reserves remaining. The Derecik oil project has huge potential and is located next to a number of high quality oil fields in Iraq. Initial reports estimate that there could be 504,000,000 barrels of oil in the project. 
A new report shows that Trillion's oil reserves may be larger than expected
The company recently announced that its P3 proven, probable, and possible reserves have has a 1,433% increase, from 342,000 BOE to 4,901,000 BOE. This includes 27.5 billion cubic feet of natural gas. This translates to roughly $132.8 million, or $1.29 per common share, in potential added value for Trillion and its shareholders.
Even just taking into account P1, or proven reserves, the company has seen a 755% increase in reserves. Taking everything into account with an NPV10% valuation, which includes the costs of capital development, operations, royalties etc., the company has seen an increase in value from $4.97 million to $38.86 million, or .38 per common share, overnight. 
This announcement, better than any other, helps to demonstrate the raw potential that Trillion Energy International Inc.(CSE: TFC) (OTC: TFCC) (FRA: 3P2N) brings to the table. A combination of cleverly identifying high potential reserves, a winning marketing strategy, and innovative prospecting techniques come together to create a unique opportunity for investors in 2020.
—
(Featured Image by かねのり 三浦 via Pixabay)
DISCLAIMER: This article was written by a third party contributor and does not reflect the opinion of Born2Invest, its management, staff or its associates. Please review our disclaimer for more information.
This article may include forward-looking statements. These forward-looking statements generally are identified by the words "believe," "project," "estimate," "become," "plan," "will," and similar expressions. These forward-looking statements involve known and unknown risks as well as uncertainties, including those discussed in the following cautionary statements and elsewhere in this article and on this site. Although the Company may believe that its expectations are based on reasonable assumptions, the actual results that the Company may achieve may differ materially from any forward-looking statements, which reflect the opinions of the management of the Company only as of the date hereof. Additionally, please make sure to read these important disclosures.