Is there a path to good income inequality?
Maybe the difference between the median pay and a top earner should get bigger — a lot bigger.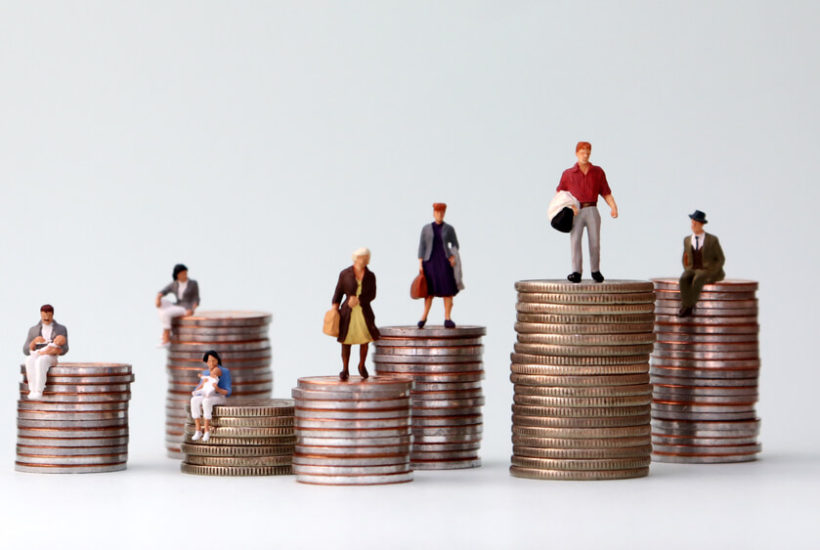 It's not that I want average workers to earn less; I'm just hoping that a top earner can make more.
And I've got a specific top earner in mind.
It's not Michael Corbat, CEO of Citigroup, who was recently roasted by a congressional committee because he earns 486 times the average worker at his firm. Or even Jeff Bezos, who just had to part with 25 percent of his $160 billion wealth in a speedy divorce.
I'm talking about me.
I'm not a top earner, but I've got high hopes to be one, and history is on my side.
A recent opinion piece in The Wall Street Journal reported the results of a 2015 income tax study by sociologists at Cornell and Washington University in St. Louis.
What the study says
About 12 percent of the U.S. population will rank in the top one percent for at least one year; 39 percent in the top five percent for at least a year; 56 percent in the top 10 percent; and 73 percent in the top 20 percent. At the same time, only about 0.6 percent of people will stay in the top one percent for 10 consecutive years.
The Journal also noted that the Tax Foundation found half of Americans who earned more than $1 million in any year between 1999 and 2007 did so only once. Just six percent did so all nine years.
Apparently staying at the top is harder than getting there, but you still have to climb into the top earning slots before you worry about falling out.
The Economic Policy Institute reports that the top 10 percent of earners in 2017 (actually a range of those in the 90 percent to 95 percent of earners) pulled in $118,500, which doesn't sound like a lot. The one percent group earned at least $719,000, which seems like real money.
I've already round-tripped several times in my career, earning quite a bit and then dropping back.
But that's the nature of variable income. When you work in fields with the potential for high payouts, you also run the risk of coming up empty from time to time.
After filing my taxes earlier this month and then reading that even Socialist Bernie Sanders joined the 1 percent for a couple of years, I've renewed my push to join the upper echelon of earners and stay there.
Maybe I can ride golf cart rentals to riches. I'm certain my new Fortune Hunter service will be part of the mix.
The trick
The key is to keep an eye out for opportunities, wherever they might arise.
Not everyone is built this way, and that's fine. Maybe you're like me and you keep looking for, and taking chances on, the next interesting thing to come along.
Or perhaps you like a slower, steadier path to generating wealth, like Lee Lowell's Instant Income program. One of the fabulous things about America is that we foster a system in which those who want to increase their income and amass wealth can take their chances, big or small.
If it works, then they get to keep what they earned. If it doesn't, well, it's their problem.
Take another look at your 2018 income tax filing. Are you where you want to be?
If so, great! I hope you're able to beat the odds and maintain your income.
(Featured image by Hyejin Kang via Shutterstock)
—
DISCLAIMER: This article expresses my own ideas and opinions. Any information I have shared are from sources that I believe to be reliable and accurate. I did not receive any financial compensation for writing this post, nor do I own any shares in any company I've mentioned. I encourage any reader to do their own diligent research first before making any investment decisions.