Which holidays do people spend on the most?
Here comes another holiday season for people to do some shopping and/or splurging. Why do people tend to overspend and how can holiday spending be curbed?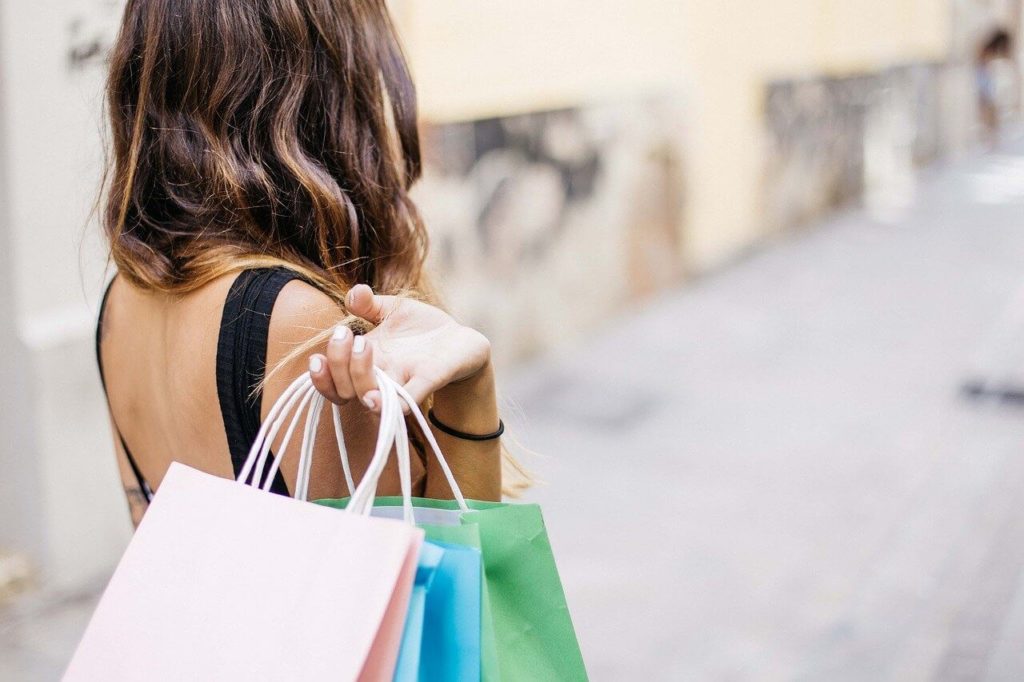 The holidays are all about merry-making and endless parties, but it also means massive costs on food, gifts, and other miscellaneous expenses. But what is the psychology behind all the spending and which holidays do people spend most on? Above all, what can regular consumers do to curb spending?
Why people spend
Knox College professor and book author, Tim Kasser, Ph.D., said that materialism drives people to spend more during holidays like Christmas. Kasser said that in a study he co-authored with psychologist Ken Sheldon, they found out that people tend to focus their holiday season around materialistic aims like spending and receiving but were less focused on spiritual aims. People also said their Christmases were "merrier" when spirituality plays a large part of the holiday, but there was a lower well-being as the holiday was mostly made up by materialistic aspects.
Moreover, on a retail standpoint, businesses leverage on the holidays, so people can spend more with the use of the senses. For example, the color red stimulates, energizes and subtly pushes consumers to spend more. Waitresses who wore red received 14 percent to 26 percent more tips compared to others who wore other colors of uniforms. Bidders on eBay are more aggressive when buying products with a red background. It's not just visuals that stimulate the mood to buy more; it's what can be heard as well. Classic holiday music evokes nostalgia, and it elevates positive moods so people feel better about themselves.
The holidays when spending spikes up
The National Retail Federation (NRF) and Prosper Insights & Analytics gauged consumers' spending and celebration plans for American holidays. In a 2015 consumer survey, it was revealed that these were the projected holidays in 2016 that people will spend the most money on:
Winter holidays: $626.1 billion
Back-to-school season: $68 billion
Mother's Day: $21.2 billion
Valentine's Day: $19.7 billion
Easter: $16.4 billion
Super Bowl: $15.5 billion
Father's Day: $12.7 billion
Halloween: $6.9 billion
St. Patrick's Day: $4.4 billion
According to the NRF, holiday retail sales increased four percent in 2016 to $658.3 billion, exceeding the firm's original forecast of $655.8 billion. The number includes $122.9 billion in non-store sales. Consumers also had more confidence in spending during the holiday season. Meanwhile, in 2017, the NRF expects holiday retail sales to soar in November and December by 3.6 percent and four percent of a total of $678.75 billion to $682 billion.
Moreover, with major holidays such as Halloween and Christmas just around the corner, an NRF survey revealed that 179 million Americans are expected to spend as much as $9.1 billion—and that's just for Halloween alone. Spending on costumes is pegged at $3.4 billion, candy at $2.7 billion and decorations at $2.7 billion.
Tony Bianci, a store manager for Halloween Adventure in New York, said that he does 60 percent to 70 percent of his business in September and October. The most in-demand costumes include Wonder Woman, and characters from "Descendants" are popular among kids. While the store's location is near East Village, which hosts an annual Halloween parade, Bianci said that the biggest threat to his business is Amazon.
How to curb holiday spending
Based on the numbers of holiday spending from the NRF, it's safe to say that holiday spending only gets larger every year. But how can consumers protect themselves from straying away from their budget?
Set a budget by deciding how much money will be spent. Consider other aspects such as gifts, travel, food, and decor, and divide the allotted money for those costs.

Retailers are good at hooking people into spending more. Be wary of loyalty cards, retail credit, decoy pricing and constant sales.

Some families opt to travel during the holiday season. To help cut down on expenses, do research on airlines, travel dates and accommodations to get the cheapest rate. Avoid excess baggage by packing light and packing meals for on-the-go.

Track spending especially during Christmas. Make a record of the items spent on that day and compare it with the budget you just created.