Permian shale boosts Chevron and Exxon to blockbuster Q4 gains
Exxon Mobil and Chevron Corporation reported fourth-quarter results which beat the market's expectations.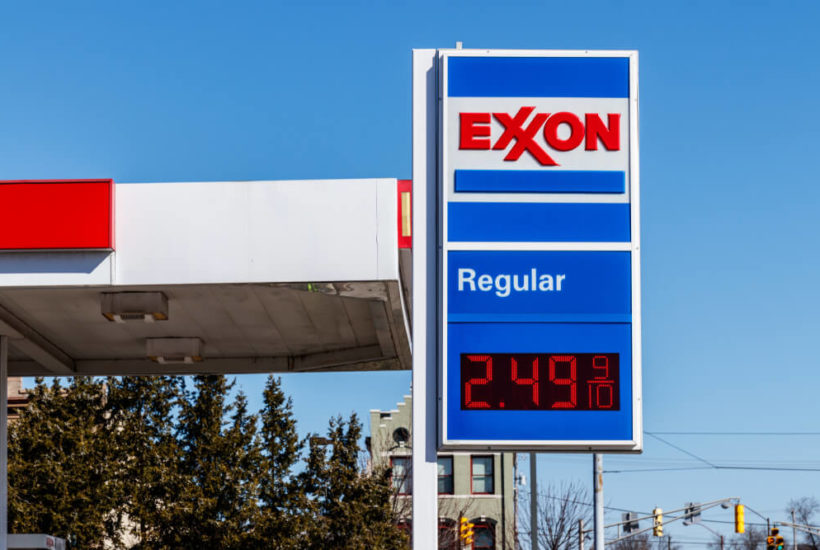 Exxon Mobil and Chevron Corp, the world's two largest oil producers, reported blockbuster fourth quarter results on Feb. 1.
Jumps in their respective earnings were driven primarily by increased production from the Permian, the shale field which is as big as South Dakota and with thickness built by as much as 1,000 feet of multiple shale layers.
The Permian is also close to the Gulf of Mexico which is surrounded by some of the world's major refineries. While other shale fields produce too much natural gas and consist of hard to drill layers of rock, the Permian is rich in oil and its layers can be easily drilled.
Exxon earns 20.8 billion for 2018
During the fourth quarter of 2018, Exxon Mobil Corporation produced 300,000 barrels of oil and gas per day in Permian, a 93 percent increase from what it was producing 12 months ago. The jump was also a 12 percent higher compared to Permian production in the previous quarter.
On Feb. 1, the company announced its 2018 earnings of approximately $20.8 billion or $4.88 per share when dilution is factored in. Its earnings in 2017 were only at $19.7 billion.
Even if calculations excluded amounts incurred by tax reforms and asset impairments, the company still earned $21 billion in 2018 compared to $15.3 billion in 2017.
Furthermore, Exxon gains were at $6 billion or $1.41 per share assuming dilution. While this was a decrease compared to the $8.4 billion in the same quarter last year, Exxon still earned $6.4 billion for this quarter when tax reform and impairments were excluded. The prior-year quarter only saw $3.7 billion in gains when tax and impairments were factored out.
Chevron reports fourth-quarter net income of $3.7 billion
Meanwhile, Chevron Corporation said its output in the Permian increased to 377,000 barrels per day, an 84 percent jump from the same period in 2017.
The company reported 2018 fourth-quarter earnings of $3.7 billion or $1.95 per diluted share. Chevron earned $3.1 billion or $1.64 per diluted share in the same quarter of the previous year.
For the full year of 2018, Chevron earned $14.8 billion or $7.74 per diluted share compared with $9.2 billion of $4.85 per diluted share.
Permian propels record-breaking energy growth
Exxon's and Chevron's production, when combined, accounted for nearly a fifth of Permian's total oil production, according to Reuters. The two companies produced a total of 677,000 barrels of oil and gas per day in Permian in just the fourth quarter alone, despite global challenges faced by the oil sector at present.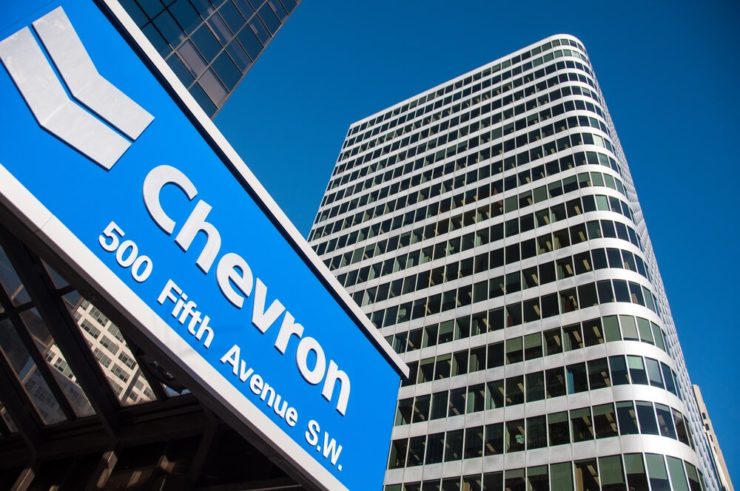 Permian is not only significant with the earnings growth posted by both Exxon and Chevron. According to the Annual Energy Outlook released on Jan. 24 by the U.S. Energy Information Administration, the Permian Basin is also driving record U.S. energy growth.
The report studied the U.S. liquids production within a projection period covering 2019 until 2050. The study found that the country's crude oil production will continue to set annual records from today until the mid-2020s. By 2040, crude oil production is expected to be more than 14 million barrels per day.
The U.S. will also continue to post growth in its production of the Natural Gas Plant Liquids or NGPL, reaching 6 million barrels per day by 2030. On the other hand, dry natural gas production is projected to reach 43.5 trillion cubic feet by 2050.
"Growth in Lower 48 onshore crude oil production occurs mainly in the Permian Basin in the Southwest region. This basin includes much prolific tight oils plays with multiple layers, including the Bone Spring, Spraberry, and Wolfcamp, making it one of the lower-cost areas to develop," the report highlighted.
What do Exxon's and Chevron's fourth-quarter gains mean to the U.S. oil sector?
The earnings posted by two of the world's largest oil producers could indicate a winning scenario for the U.S. oil sector if the country continues to utilize resources in the Permian Basin.
To date, the Permian is generating about four million barrels per day. Except for Saudi Arabia and Iraq, Permian generates oil more than what the 14 members of OPEC can produce. According to the New York Times, the Permian Basin could, in fact, beat the Ghawar field in Saudi Arabia in three years time. The field is currently the world's biggest of its kind.
In line with this, the outlook from EIA predicted that the U.S. could become a net energy exporter of petroleum liquids by 2020 all throughout until 2050. Also around by this time, the country will decrease its exports of liquefied natural gas to Canada and to Mexico as it will entirely focus with the larger international market.
The U.S. oil sector is currently facing headwinds at present with unpredictable oil and gas prices which resulted from US President Donald Trump's erratic decisions – i.e. sanctions on Venezuela and Iran as well as its ongoing trade war with China – and OPEC's move to cut supply. But, given that the world's two largest oil producers which are both headquartered in the U.S. could post record-breaking earnings despite various market challenges, this could suggest that the U.S. is well-positioned to dominate the global oil industry in the future.
(Featured image by Jonathan Weiss via Shutterstock)