How Phuket reinvents itself to remain a relevant traveler's choice
Phuket has successfully recovered from the devastation of the 2004 earthquake and tsunami.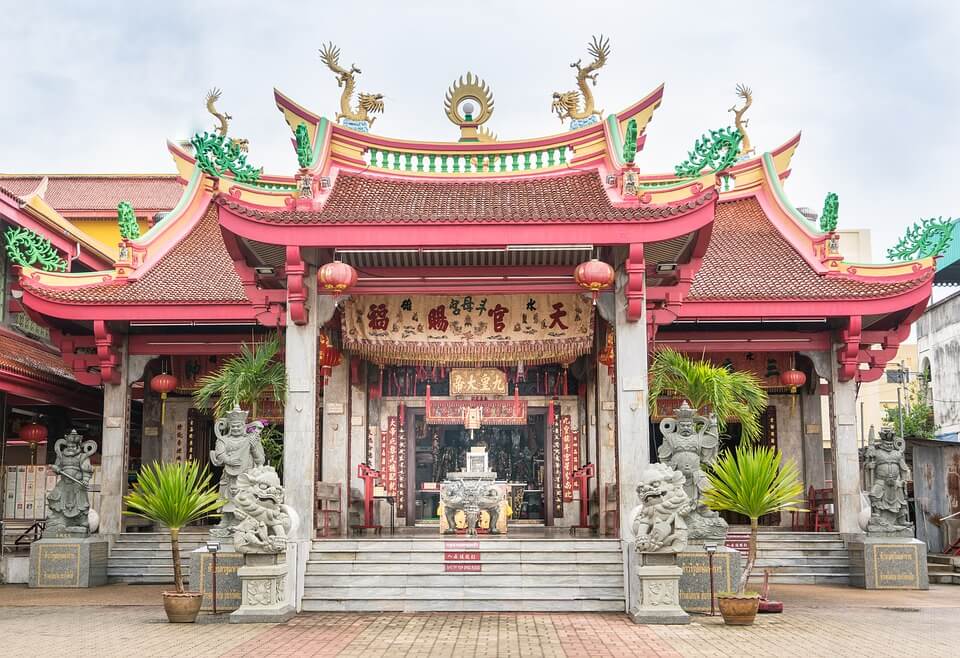 When Hollywood actor Leonardo DiCaprio shot a film in Phuket in 2000, it is safe to say he put Phuket on the global map. The arrival of foreign tourists increased but four years later, a disaster struck that wiped away all the gains. Now, Phuket has rebuilt itself and has more to offer than being just a party place for backpackers.
Infrastructure
According to CN Traveler, the magnitude 9.1 earthquake and tsunami changed Phuket's tourism which eventually shifted its focus on high-end travelers from entry-level backpackers. The surge in tourism brought by this new travel lifestyle prompted Phuket to solve some of its basic problems such as traffic and lack of infrastructures. New airport terminals are being built aside from a 12-lane express highway and a light rail project.
Real estate services firm JLL stated that new residential projects are also currently under development in the province. As Bangkok Post reported, some of these projects include the third phase of A Plan Property's Twin Sands in Tri Trang and MontAzure's Twin Palm Residences in Kamala.
Luxury hotels
The boom in luxury hotels has also been magnificent. Before this year ends, an Ibiza-inspired hotel called Baba Beach Club will open in Phuket. It features a beach club, 40 bedrooms, and 16 villas. Rosewood Phuket and other 33 luxury hotels are expected to be launched in 2017. Next year, 97 luxury apartments and pool villas will make their debuts.
According to the Bangkok Post article, new hotels are also being established in Phuket. These include the second phase of the Cassia in Laguna, Rosewood Tri Trang, and Hotel Indigo.
Festivals
One of the reasons to visit Phuket is the "Loi Krathong" festival. This festival is a public holiday and the date of its celebration on the evening of the 12th lunar month, which usually falls in the early weeks of November. Loi Krathong will be held on November 3 this year.
Festival goers are encouraged to take part in the Loi Krathong by releasing a mini flower float with incense or candle sticks onto rivers or watery areas at night. The release of the flower float is linked to washing away sins committed in the past year. Many also see it as a time to wish for good things to come in their way. Placing coins, hair strands or nail clippings in the flower float are but just normal. The festival, believed to be over 800-years-old, pays homage to the water goddess, Mae Khongkha.
An article published by the Los Angeles Times last year detailed Rosemary McClure's experience during the yearly Phuket Vegetarian Festival. She detailed that during the nine days of the festival, some people abstain from meat. Some even puncture their cheeks and mouths with swords and daggers.
McClure writes that seeing how the citizens recovered from the 2004 tsunami disaster gives her hope. She also realized that even though that dark time was part of their history, most of these traces have left the people's minds and they revived Phuket to be as lively and vibrant as it is.
Undiscovered places
When the word Phuket comes to mind, tourists automatically think of parties, food trips and festivals. The tourism officers want to change that. "Yes, there are parts that are touristy, but there are many other parts that are also undiscovered," claims Wan Issara, a luxury hotel director.
In uncharted places in the southeastern coastline, you can expect solitude and serenity taking over the atmosphere. The only noise you will hear in these places is the cicadas chirping. The peninsulas offer the picturesque seascape, with boats and little islands populating the entire view.
Security improvements
If Phuket really wants to lure tourists back in, especially the big spenders, it must solve concerns regarding security. In a report published by Phuket Gazette last year, the bombings that took place in Patong affected foreign arrivals. However, the effect seemed to be brief only as occupancy remained high at 70% to 80%. As a consequence, tighter security has been placed in other parts of the country.
Last July, Thailand Prime Minister Prayut Chan-o-cha ordered the renovation of 300,000 security cameras installed nationwide to improve surveillance, according to Bangkok Post. He also ordered that the refitting of these cameras should be finished as soon as possible. The government even provided financial aid to private companies for the improvement of their security systems.
Aside from terrorism, Thailand must address another rising concern: growing number of women or children getting raped. Per Coconuts Bangkok, the National Research Institute and the National Police Bureau revealed an ugly truth: 82 women or children were raped every day between 2009 and 2013. The most extreme cases involved a one-year old infant and another case an 81-year-old woman.
Most of the accused or offenders were family members. The penalty for rape-murder in Thailand is death penalty while life imprisonment is given to those who confess their acts. Many are calling for the death penalty to be mandatory for rape cases, however, there are those who fear that criminals would cover up their acts and not confess their wrongdoings.
Despite these concerns, the first three months of 2017 had a 1.72 percent increase in the number of tourists arriving in the country, from last year's 9,038,893 arrivals to Q1 2017's 9,194,057 tourists. Most of the tourists came from China, which corresponds to 27 percent.