Creative listening: Podcasts for poetry, fiction, and stories
Host sites like Stitcher and SoundCloud make it easier to explore a literary interest via podcasts. Choosing podcasts is like getting a book from a shelf.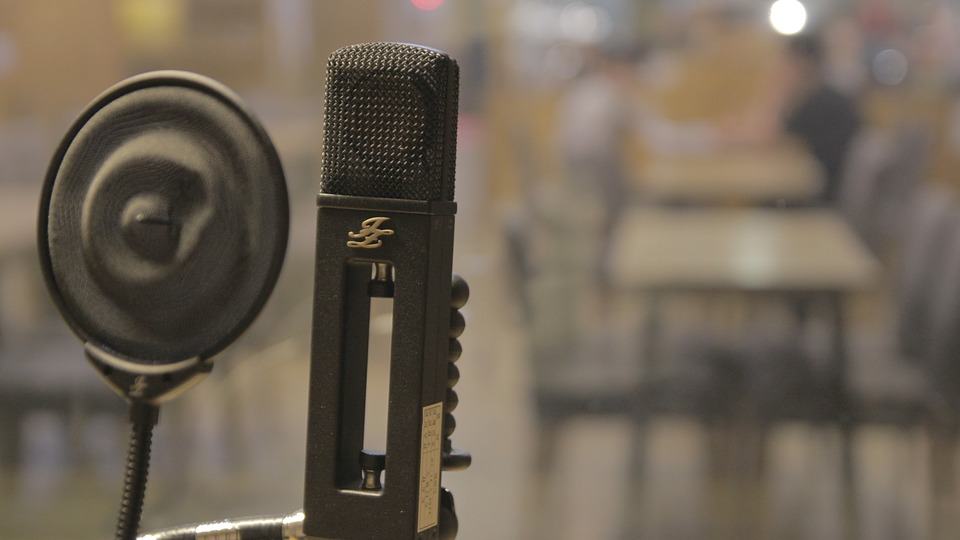 Some listen to podcasts in a way that people watch shows, while some tune in to nourish their creative souls. The majority of today's podcasts cover topics on culture, entertainment, and lifestyle, but some are reliving the age-old habit of telling stories by ear.
Host websites such as Stitcher and SoundCloud make it easier to explore a literary interest when it comes to podcasts. Listeners are able to browse through selections as if picking out books stacked on a shelf. Here are some fiction and writing-themed podcasts to feed the creative yearning during idle times.
The New Yorker Fiction Podcast
New Yorker fiction editor, Deborah Treisman, hosts the New Yorker Fiction Podcast. The podcast features authors who have been published in the magazine. These authors then pick their favorite stories that New Yorker featured before. They read and discuss their choices with Triesman. The reading author and Triesman dissect elements of the story that made it good, as well as the craftsmanship and meanings of certain elements. The discussions often provide insight into the differing personalities and mental aesthetics of renowned writers and a high-quality fiction editor.
Some stories picked date back to the classics, such as "The Lottery" by Shirley Jackson. The podcast has featured David Sedaris reading Miranda July, and most recently, Joshua Perris reading Robert Coover. This podcast provides an easy access workshop session for fans and practitioners of fiction writing.
True Story
True Story is as raw and real as podcasts can get. It features stories of ordinary people told in front of a small audience.  Produced by Xandra Clark, Will Rogers, Daniel Steinbock, and Kevin Townsend, True Story is described as a "secret society" of anonymous storytellers. These storytellers record their tales in living rooms, vacant lots, attics, rooftops, or around a fire where a small audience gathers to listen. Real stories of betrayal, childhood remembering, mourning, happiness, death, and adventures are told and recorded for listeners who wish to be a part of the outspoken, voyeuristic community.
The Poetry Foundation
The Poetry Foundation is a nonprofit group dedicated to enriching poetry in modern culture. It is one of the most well-rounded poetry-themed podcasts out there. The podcast has several categories, including an easy sell called "Poem of the Day."
This features daily readings of classic and contemporary poems from Seamus Heaney to Linda Pastan. The podcast also has an avant-garde series, roundtable discussions of current poetry selections. There are also poetry lectures, a poetry radio project, and updates on poetry tours around the country.
The Truth
A fiction podcast, The Truth claims to be the home of "short films without pictures" with its own kind of storytelling and framing of scenarios through sound. Created by Jonathan Mitchell in 2009, The Truth records their episodes like how directors shoot their films: on location. This kind of set-up makes it susceptible to errors. However, the team behind this podcast takes their craft to a higher level and almost always pulls it off. Famous episodes include a reimagining of Edgar Allan Poe's final hours (The Death of Poe). There is also the popular story about a man and a woman who fell in love after a near-fatal accident (Falling).