Is it worth it to upgrade your property to make it Airbnb rentable?
If you want to put up your property for rent on Airbnb, it is important if the cost of upgrading will be worth it. Here's how.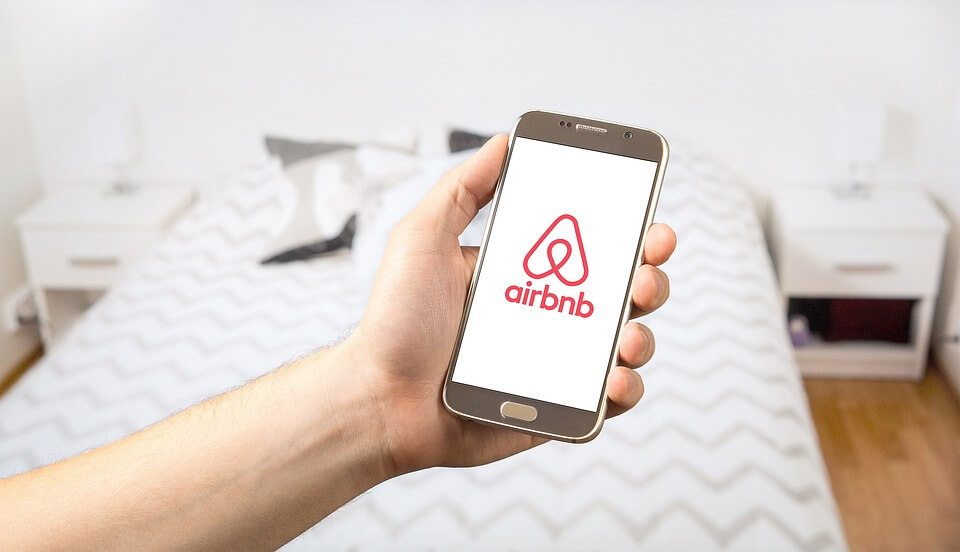 Airbnb, in case you didn't know, is a service that matches people who have space and want to make money (that's you) with people who need someplace to hang their hat for a night or two or longer. You can just rent out a room in your place or you can rent out the entire home or apartment—it's completely up to you.
The question is, how much does it cost to make your pad "Airbnb-able," and is it worth it?
First, let's tackle the "is it worth it" and to do that, you have to consider how much you can make as an Airbnb host. Of course, the answer to that depends on where you live, how much space you have to rent out and how often the property will be occupied. Keep in mind that you can't know for certain how much you'll make until you get in there, roll up your sleeves and start listing your property. But you have to make some revenue estimates in order to determine if the investment is worthwhile. For our purposes, let's say you plan to rent out a room in your house five nights a month for $100 a night. (You can and should use the Airbnb site to determine how much demand there is.) Let's continue.
Your gross income is going to average $500 a month and you'll net $375. (I'll explain why the net is 25 percent less than your gross in a minute). After that of course, you'll have to pay income tax. If we figure 20 percent tax, you've now got $300 in your pocket every month that you didn't have before or $3,600 a year that you can use to save, invest, pay off debt—or whatever. Now, let's determine if the $300 a month income justifies what you might have to do in order to bring your place up to snuff.
How much do you have to invest in your property to be successful in Airbnb?
Keep in mind that when you sign up to be a host with Airbnb, you become part of the hospitality industry. And remember that you are competing with neighboring properties. You may have to improve your digs in order to attract those travelers—and that costs money.
Take a walk around your pad—and take an objective friend with you who isn't afraid to tell you the truth. Are the floors and walls clean or does your place need a paint job and new carpet? Does the plumbing look good or is it old, rotten and rusty? Is your bathroom as sterile as an operating room or does it have some unnatural life form living on the walls? Does your front door look inviting or does it more closely resemble something out of a Hitchcock movie? Is your fridge clean and clear or will your guests shudder every time they reach in to get a cold drink?
You have to be honest with yourself and check yourself with that objective friend. Once you decide on the work that needs to be done, it's time to get cost estimates to make the repairs. You can't be successful on Airbnb if your place is falling apart. It makes no sense to enter this business if you aren't willing to bring your rental up to acceptable standards, and there is no way to know if it's worth it to do so unless you take an objective inventory.
For our purposes, let's say it's going to cost you $2,000 to clean your place up to a competitive standard. That's OK—but you're not done. Next, consider amenities to outfit your place to make it look smart and inviting.
At a minimum, you will need sturdy yet attractive furniture including beds, televisions, couches, etc. In addition, you'll want to provide clean and comfortable linens and towels. Of course, you'll also want to offer a coffee maker and microwave, provide the utensils your guests will need and supply coffee, tea, and maybe a few nice snacks to make your travelers feel welcome. These consumables are the reason I suggest you take off 25 percent from your gross revenue. It's possible to reduce those costs of course, but I like to be conservative.
Let's assume that you have all the items you need other than a good sturdy bed, a dresser and an extra TV for your guest room. Let's further assume that you could pick these items up for about $1,500. So to recap, you've got $2,000 in property repairs and $1,500 in amenity investments for a total of $3,500 you are going to have to cough up.
If we take that $3,500 and divide it by our expected net revenue of $300, we can determine that it will take about 12 months to get your investment back. That's not bad at all. And remember, after that, those sweet bucks will all be gravy.
What if you don't have the $3,500 to invest?
If you determine that it makes sense to enter this business but you don't have the money to do so, you could consider using your credit card or (better yet) alternative ways to finance your business. Even though $3,500 might be a lot of money to you right now, from an objective standpoint, it's a pretty small investment to make in order to be in business in this example.
The other thing to keep in mind is that most of these improvements provide you with other benefits. First, you get to live in a nicer place. And second, all these investments improve the resale value of your property.
Airbnb isn't for everyone. But if you are looking for an inexpensive way to get into a business that can deliver revenue without a long start-up period, it might be for you. Of course, it all depends on your numbers.
Have you run your numbers? What did you determine?
—
DISCLAIMER: This article expresses my own ideas and opinions. Any information I have shared are from sources that I believe to be reliable and accurate. I did not receive any financial compensation in writing this post, nor do I own any shares in any company I've mentioned. I encourage any reader to do their own diligent research first before making any investment decisions.