How you can cash in on the property boom without a mortgage
Don't want the hassle of investing in property? RESAAS Services Inc. (TSX-V:RSS, OTCMKTS:RSASF) represents a unique opportunity to cash in on the real estate market.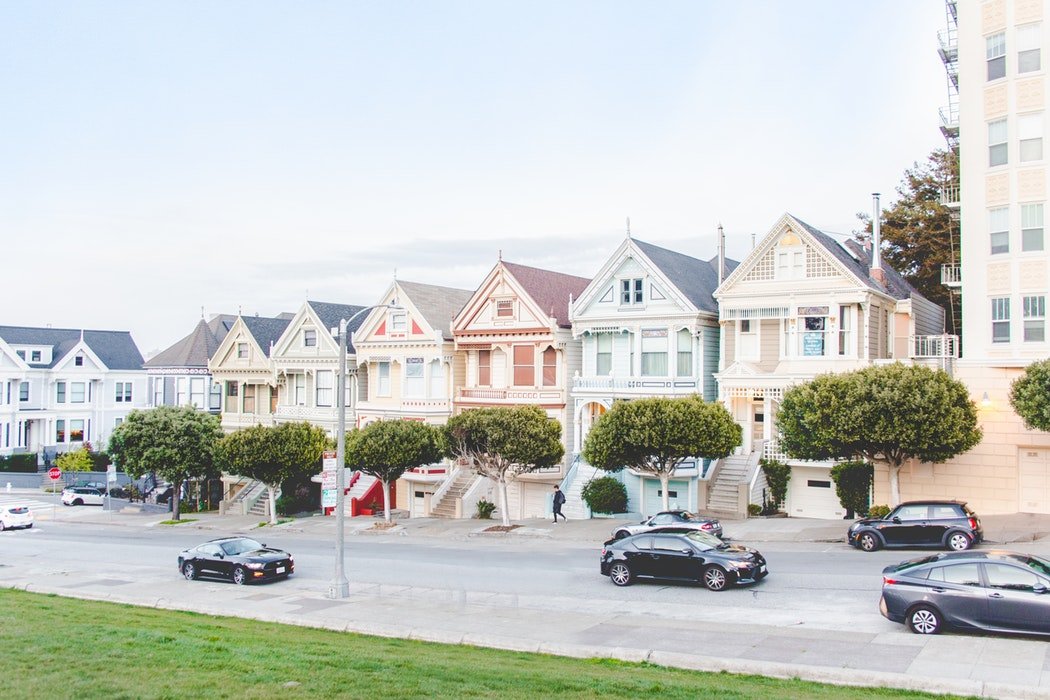 There's no safer investment than brick and mortar, or so the saying goes. The problem is that property ownership isn't quite all that it's cracked up to be. Terrible tenants, late rents, repair costs, and taxes can all eat away at your bottom line and make your investment feel like much more work than it needs to be. Worse than that, you're also at the mercy of the whims of the property market, and you're not able to profit from global changes. Despite these challenges, there is an easier way to profit from the property market.
RESAAS Services Inc. (TSX-V:RSS, OTCMKTS:RSASF) is a disruptive multinational player that has already revolutionized real estate markets across North America. Their incredible technology helps to eliminate the inefficiencies plaguing the sector and represents a unique opportunity for investors.
Social media for real estate
The real estate sector is a complex creation, comprised of four primary components: agents, brokers, franchises and multiple listing services (MLS). The problem is that organizations need to be able to communicate effectively if the sector is to thrive. In the past, this has caused severe bottlenecks and has led to unforgivable inefficiencies.
Social media offered a solution, and many agencies and brokers have turned to the likes of WhatsApp, LinkedIn, Facebook and Twitter in order to share information internally. Indeed, messaging tools make it easier than ever for different organizations and departments to communicate. That being said, the biggest boon to the real estate world has come from Facebook.
Facebook groups have given brokers and agents a whole new outlet to advertise property letting, buying and selling. It has provided a uniquely social marketplace where individuals can easily, and cheaply, share promising listing amongst themselves. It has also allowed individuals to become more involved in the search for a property than ever before. Conversely, social media helps property owners separate good tenants from the bad.
Despite how helpful advances in social media have been, there are still some major problems facing the industry. Most existing solutions are ad-hoc and purely reactive. They weren't designed with the unique problems of the real estate sector in mind. These solutions don't allow agents and brokers to easily share pre-market data, and they are generally used to communicate information after a property has already been listed. In addition, they also require third-party products to share large amounts of data. On top of this, the Cambridge Analytica scandal laid bare many of the privacy and security concerns associated with platforms like Facebook.
Bringing an industry-specific solution
The lack of dedicated solutions has long hampered the growth of this important sector. RESAAS Services have stepped in to create a dedicated tailored social media solution for the real estate market. Their groundbreaking platform eliminates a lot of the noise in the social media platform while giving the different areas of the sectors a single streamlined solution.
– Agents – Get the opportunity to share local expertise with a global market and access more referrals than ever
– Brokers – Can connect their agents through a pre-market network that can increase their deal flow and improve their own bottom line
– Franchises – Can boost leads and communication between their network of agents and offices, helping to increase their overall value
– MLSs – Can take control of pre-market activity and ensure that their listings provide the most value for both sellers and buyers
This multi-focused approach helps to bring together disparate parts of the real estate ecosystem and offers the potential to be a huge boost to the sector. As things stand, it can take over 30 days for a listing to reach an MLS. Using RESAAS, it's possible for an agent to get a new listing online in just a few minutes.
The goal of RESAAS is to become a globally used social referral network tailored for licensed real estate agents, realtors, brokers, franchises, and associations. The platform allows agents to generate referrals, acquiring leads and promote listings. It's also possible to synchronize RESAAS with social platforms like Facebook and Twitter, which allows posts made on RESAAS to be automatically posted on all connected networks simultaneously. This gives agents the opportunity to manage their entire social media presence through a single platform, saving a significant amount of time.
One of its in-house offerings is BrokerOS, a tool designed to act as a communication hub for all of the agents within a broker. In many ways, BrokerOS is similar to more generic solutions like BaseCamp except that it is tailored to the real estate sector. It's designed to allow agents to communicate across multiple offices by taking advantage of virtual bulletin boards and using push notifications to ensure that agents don't miss any vital communications.
RESAAS also plans to augment its existing solutions with blockchain technology. In February 2018, RESAAS Services Inc. closed a deal to acquire Real-Block Inc. This gave RESAAS access to existing beta-technologies and blockchain-specific knowledge required to take the first steps towards a truly innovative blockchain solution for the real estate sector.
There are two major examples of problems that this technology might be able to solve. The first is agent referrals. Currently, agents have to have a lot of trust in each other, and referrals often take a long time to be paid. By utilizing blockchain technology it is possible for these payments to my automated by using ERC20 or NEP-5 smart contracts. This would solve a lot of the trust problems that plague these sort of transactions.
Another use would be to create a decentralized database of agents and their licenses. This would allow users to be able to confirm the identity and qualifications of an agent without relying upon a centralized database that could be easily compromised. Furthermore, blockchain technology is significantly more secure than many more traditional solutions.
This technology gives RESAAS a global reach
One of the most important innovations pioneered by RESAAS is RealtimeMLS. Currently being adopted by the San Francisco Association of Realtors (SFAR), the platform allows agents to browse through thousands of listings and easily exchange referrals and sell real estate. This platform has helped to revolutionize the way that SFAR members do business.
These kinds of advances have allowed RESAAS to leverage RealtimeMLS with a number of different real estate networks across North America. Most notably, the company has secured an agreement to supply the Rhode Island Association of REALTORS with their statewide MLS.
On May 31, the company also secured an agreement with the Toronto-based REIN group of companies. REIN has empowered over 39,000 transactions worth around CA$5.09 billion. REIN is one of the largest and longest running real estate investment education and advisory firms in Canada. The initiative will launch in Canada in late 2018 under a new name and will be released globally in 2019.
These deals have contributed to the incredible success of RESAAS over the course of 2017 and the first half of 2018. The company saw an increase in revenue of more than 50 percent over the course of 2017. In Q3 alone, there was a 137 percent year on year increase from Q3 2016. RESAAS looks set to build upon these figures over the course of 2018 for another impressive performance.
RESAAS presents an excellent opportunity to profit from property
This kind of growth is rarely seen in any industry. Indeed, RESAAS has generally been seen as a strong bet by many analysts. Roth Capital Partners has consistently listed RESAAS as a strong buy with a target price of $2.35. The main concern analysts have had is that they have yet to experience a major revenue breakthrough. This problem is likely to be resolved as the company continues to build global partnerships.
This growth alone is enticing but the most interesting aspect of RESAAS Services Inc. (TSX-V:RSS, OTCMKTS:RSASF) is that it will give you a way to profit from a property without ever owning a single brick. RESAAS aims to supply the technology to empower property agencies across the globe. This means that investors will be able to profit from the market whether property prices go up or down. As long as a property sells, RESAAS shareholders will reap the rewards.
Another ancillary benefit is that people who can't afford the money to purchase prime real estate can still enjoy the benefits of the market by purchasing a small about of RESAAS stock. It also offers a way to avoid the many problems associated with property ownership. Everything from late payment, disruptive tenants, unexpected repairs to lost deposits can all damage your bottom line and act as a huge drain on your time.
Whether you want to avoid the hassle associated with property ownership or simply don't have the funds to purchase worthwhile real estate, RESAAS offers a unique opportunity to leverage the property market into a significant return, all by simply buying a stock. No repairs, no tenants, and no hassle.
—
This article was written by a third party contributor and does not reflect the opinion of Born2Invest, its management, staff or its associates. Please review our disclaimer for more information.
This article may include forward-looking statements. These forward-looking statements generally are identified by the words "believe," "project," "estimate," "become," "plan," "will," and similar expressions. These forward-looking statements involve known and unknown risks as well as uncertainties, including those discussed in the following cautionary statements and elsewhere in this article and on this site. Although the Company may believe that its expectations are based on reasonable assumptions, the actual results that the Company may achieve may differ materially from any forward-looking statements, which reflect the opinions of the management of the Company only as of the date hereof. Additionally, please make sure to read these important disclosures.