A quick survival guide for airport first-timers
Stepping inside an airport can be overwhelming for first-time travelers. To have a smoother experience, are a few quick tips to remember before going.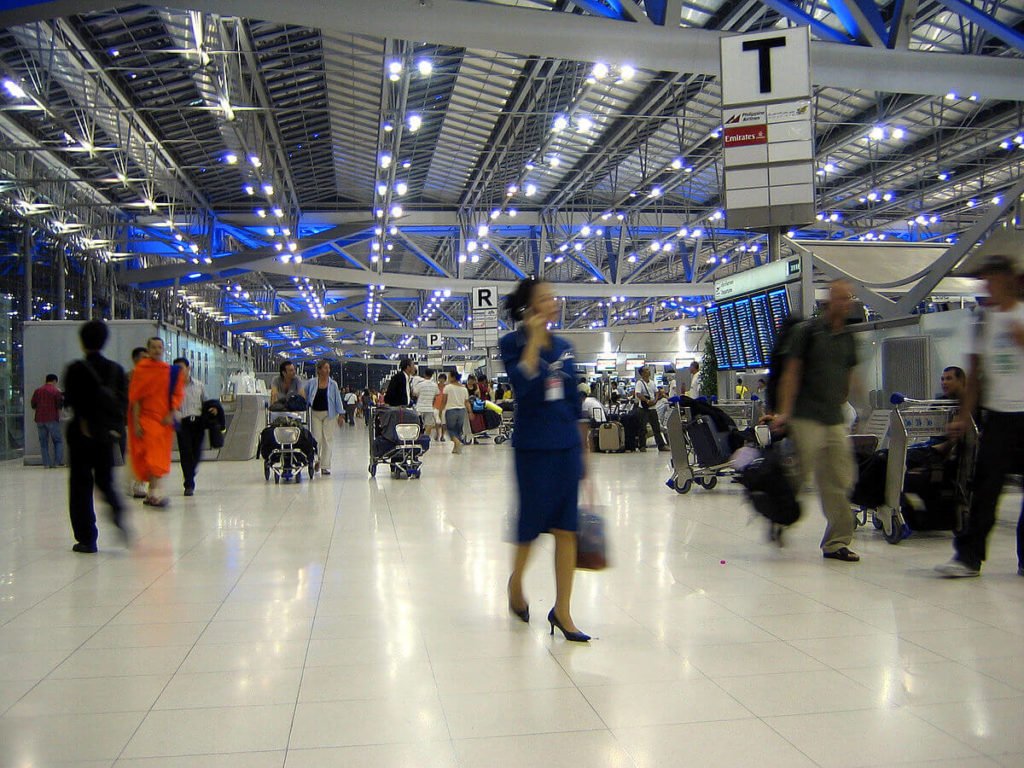 An airport can be an overwhelming place even for experienced flyers, so it is no surprise that so many first-time flyers feel stressed and anxious in the run-up to their flight. While airports will always be busy and chaotic places, there are a few different ways that make the experience simple and straightforward so that you can feel calm and relaxed when you board the plane – this should also mean that you arrive at your destination feeling alert and ready to start your trip. So, if you have your first flight coming up then read on for a few survival tips.
Planning  
First, it is a smart move to create a detailed plan for the entire day. This plan should involve packing well in advance, getting your documents together and having a clear plan for getting to the airport – be sure to give yourself plenty of time to get through. You should also check for any airline restrictions on luggage so that you have no problems in terms of your suitcase and carry-on luggage.
Documentation preparation
One of the areas that causes the most stress is finding the various documents and items that you need to get through the airport. You will need to have your passport and boarding pass so have these on your person at all times – it is also helpful to have a copy and/or photograph of these in case you lose them. You should also carefully label your luggage and take a photograph of the suitcase too.
Speeding through the airport
As mentioned, it is important that you give yourself plenty of time to get through the airport so that you are not rushed, and you are able to relax. If possible, check in online so that you can avoid these queues which can be long. You will then need to go through security, and you can speed this up by removing/avoiding wearing anything metal which might set off the detector. You will then be free to enjoy the departure lounge before heading to your gate. Spend this time exploring and relaxing but listen out for updates related to your flight and give yourself plenty of time to reach your gate as they can be a fair distance.
Dealing with delays
It is frustrating, but delays and even cancellations can occur which can be distressing and interfere with your travel plans. Hopefully, you will not encounter this, but if there is a delay then you may be able to claim compensation with a company like fairplane.co.uk – while this will not fix your travel plans, it can help to reduce stress and provide financial cover for any costs incurred as a result of the delay/cancellation.
If you are flying for the first time, then it is understandable that you have some nerves about getting through the airport. Although they can be stressful places, the airport can actually be quite simple and easy to navigate provided that you give yourself enough time and you are well-prepared. This should allow you to get through with ease and get your trip off to a smooth start.
(Featured image by Khaosaming via Wikimedia Commons. CC BY-SA 3.0.)
—

DISCLAIMER: This article expresses my own ideas and opinions. Any information I have shared are from sources that I believe to be reliable and accurate. I did not receive any financial compensation for writing this post, nor do I own any shares in any company I've mentioned. I encourage any reader to do their own diligent research first before making any investment decisions.