Reading the fine print may literally pay off for consumers
Donna Andrews read her travel insurance policy to the end and won $10,000.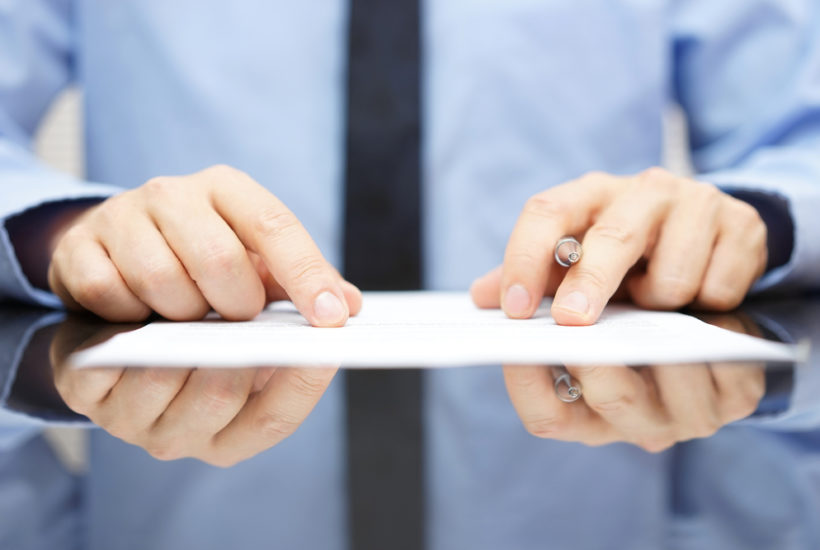 After Donna Andrews booked her vacation to London, she did what any self-respecting home economics teacher would: she found a sensible travel insurance policy — and she read the policy summary to the end. And that's where she discovered that it pays to read the fine print.
Literally.
"Imagine my surprise when, at the bottom of the seventh page, I read the words 'Pays To Read,'" says Andrews, a high school teacher in Thomaston, Ga. The next paragraph explained that she'd won a contest through Squaremouth, a travel insurance site.
As the first person to read her policy to the end, Andrews would receive a $10,000 prize. It's an effort by Squaremouth to improve travel insurance literacy by encouraging customers to review the entire policy. Squaremouth estimates that less than one percent of travelers who buy travel insurance read all of their policy information.
"We're working to change that," says Squaremouth CEO Chris Harvey.
Andrews' story is remarkable on several levels. That's because most people gloss over their contracts, particularly travel policies, where vacationers assume that they generally know the terms and conditions. they seldom do, which leads to unfortunate — and sometimes tragic — misunderstandings. I know because I run the unofficial complaints department through my consumer advocacy nonprofit organization. I could tell you stories. I will in just a moment.
A contract with a surprise ending
Andrews says reading the contract is second nature to her.
"I always fully read contracts before signing to ensure I know what is covered and what is not," she told me. "As a consumer economics major at the University of Georgia, I learned to always be a smart consumer of goods and services. I am one of those nerds who keep file folders with copies of contracts and warranties."
She happened to be in the right place at the right time. After booking a girls' getaway to London, she immediately started shopping for travel insurance. One of the sites she visited, a Squaremouth subsidiary Tin Leg, offered a policy she liked because it doubled repatriation coverage from $250,000 to $500,000 for just $1. (Repatriation of remains is coverage that flies your remains home if you die on vacation.)
Squaremouth started the "Pays to Read" contest Feb. 11 and expected it to last a year. If a winner came forward in that time, Squaremouth would give them $10,000 and donate an additional $10,000 to Reading Is Fundamental, a children's literacy charity. If there wasn't a winner, Squaremouth would still donate $10,000 to Reading Is Fundamental.
Read between the lines: Squaremouth wasn't sure if anyone would read to the end in 12 months.
The contest lasted less than 24 hours because fortunately, there are consumers like Andrews.
When people don't read the fine print, this is what happens
People don't read the fine print, which can lead to all kinds of problems.
Take the case of Bonnie Solberg, who didn't review her travel insurance policy. When her husband died on vacation to South Dakota, the policy Solberg purchased did not provide any coverage for medical treatment or medical evacuation, and the maximum limit for trip interruption was $846. In the end, she paid most of the $28,333 medical bill.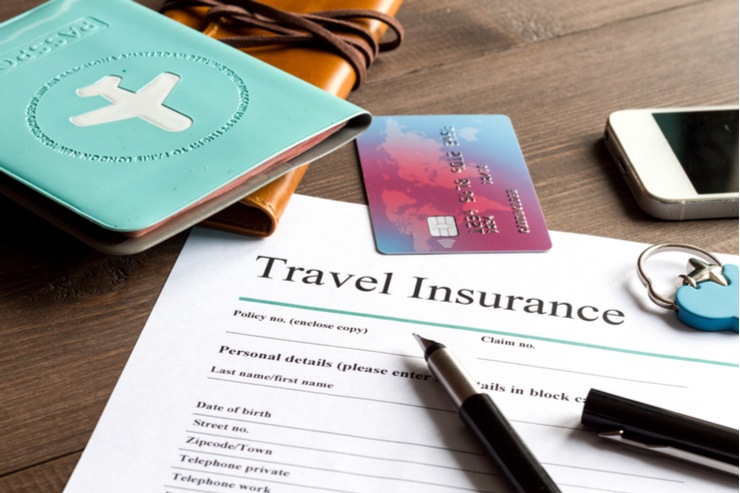 Or consider Nancy Morgan's case. She bought what she thought was a "cancel for any reason" travel insurance policy, a policy that, as the name implies, allows you to cancel a trip for any reason. But she didn't read the fine print. It turns out her definition of "any" didn't match the insurance company's definition. In fact, there is a specific set of reasons for cancellation that will result in a refund. Her cancellation was not for one of those reasons, and she received vouchers for future travel — minus their fees and the cost of the insurance, of course. That's something she only learned when she filed a claim.
Haven't we all done something like that?
I have. Just last week, I failed to review the terms of my new medical insurance. After scheduling a wellness visit with my doctor, I received some unwelcome news from Cigna: It doesn't cover wellness visits. Oops.
But some consumers, like Andrews, do read their contracts. More or less.
"I read the fine print," says Linda Scanlon, a retired assistant court clerk from Medfield, Mass. "Sometimes all, sometimes only the relevant paragraphs. I think it is important to know the ground rules."
Reading the fine print saved her from booking a cruise with an unfavorable passenger contract. The fine print revealed that there was a nonrefundable $250 administrative fee in the event the booking was canceled. "I decided not to book," she says.
The benefits of reading the fine print
So why bother reading the fine print — other than that you won't end up as an anecdote in one of my consumer columns? Harvey, the Squaremouth CEO, has three reasons:
Maximize reimbursement when filing a claim
"Squaremouth has learned many customers wait until something goes wrong to read their policy, and then they assume they're automatically covered," he says. "However, many claims are filed, and in turn denied, for reasons that were never covered in the first place. This is often due to being unfamiliar with the policy's details."
Get your money back if you're unhappy with the policy
Many insurance policies come with what's called a "Free Look" period. It's a 10- to 14-day period after purchase that allows you to review the policy documentation, and cancel for a full refund if you find anything you don't like in the policy.
Take full advantage of policy benefits
"Most customers buy insurance for one or two specific benefits," says Harvey. For example, with travel insurance, the trip cancellation and emergency medical benefits are by far the most popular. "However, there are many other, lesser-known benefits that can only be taken advantage of by someone who read their policy documents, or already knew to ask about them," he adds. This can include things like concierge services, emergency assistance, and coverage for identity theft.
Squaremouth's contest underscores the importance of reading every contract — a reminder everyone needs (including me, as my doctor will tell you). So will this campaign to encourage more people to read the fine print? Perhaps. I asked Harvey if he plans to hide any more Easter eggs in his contracts to reward contract readers.
"We'll see," he said.
(Featured image by Bacho via Shutterstock)
—
DISCLAIMER: This article expresses my own ideas and opinions. Any information I have shared are from sources that I believe to be reliable and accurate. I did not receive any financial compensation for writing this post, nor do I own any shares in any company I've mentioned. I encourage any reader to do their own diligent research first before making any investment decisions.