CEO Spotlight: Reliance Industries Chairman Mukesh Ambani
Mukesh Ambani overtook Evergrande Group chairman Hui Ka Yan as Asia's richest man.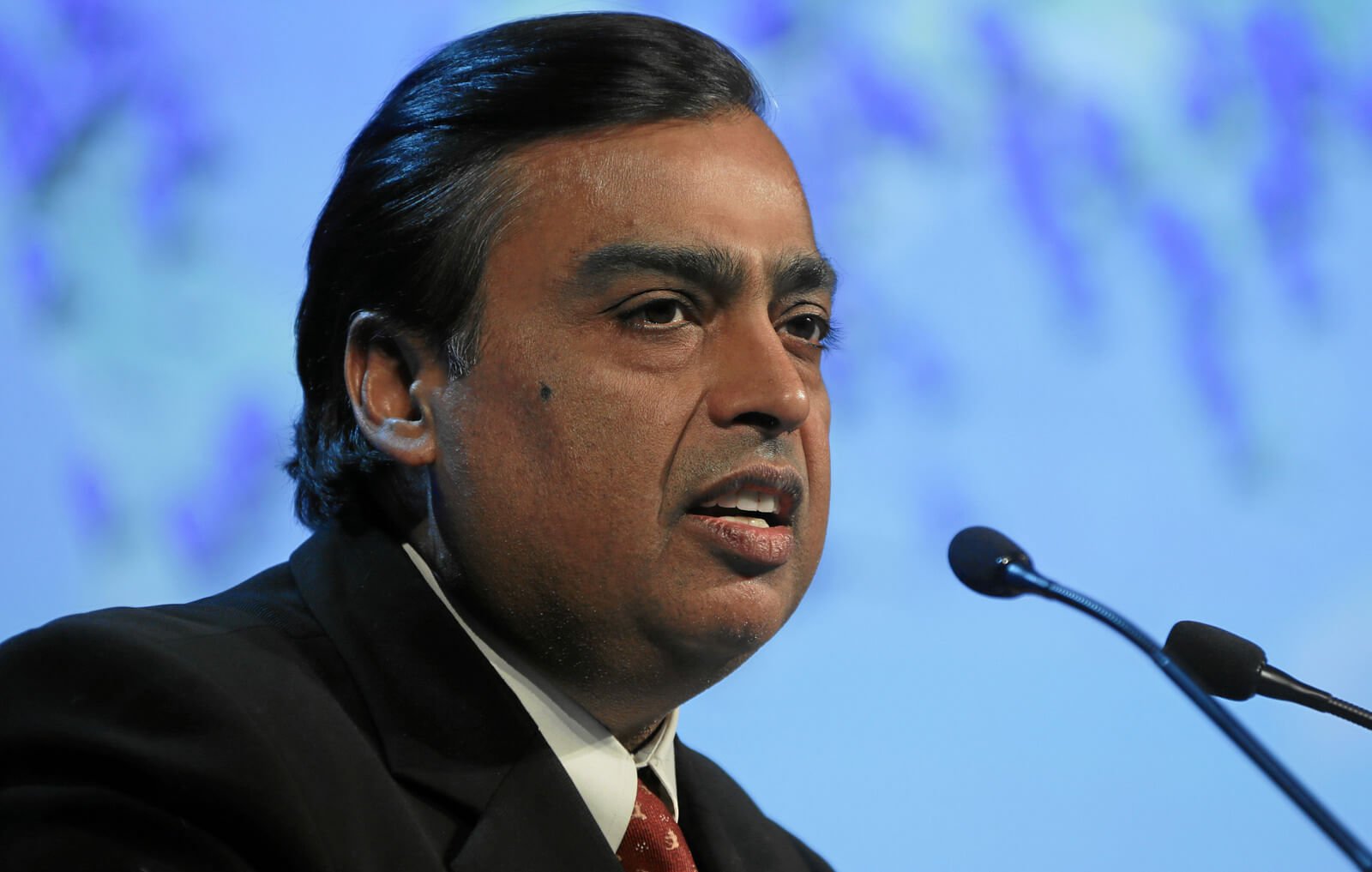 Asia now has a new richest man: Mukesh Ambani. The chairman of Reliance Industries overtook Evergrande Group chairman Hui Ka Yan's $40.6 billion with a whopping $42.1 billion net worth. With this, Ambani's wealth equals Azerbaijan's entire GDP. Where does Ambani get his money from? Read on to find out.
Brief family background
Mukesh Ambani is from India. Currently, he the chairman of Reliance Industries Limited. Born on 19 April 1957, Ambani is considered the richest man in his country. He married Nita Ambani, and they have three children named Akash Ambani, Isha Ambani, Anant Ambani.
His father, Dhirubhai Ambani, is a business icon in India. Dhirubhai started his business selling spices, which he later expanded to the textile industry. He eventually became one of India's most influential business tycoons. Dhirubhai started Reliance Industries, and in 2002, Mukesh Ambani officially took over after his father passed away.
Ambani studied at Hill Grange High School, Mumbai and later received a degree in Chemical Engineering from the Institute Of Chemical Technology, Matunga. He also earned a Masters in Business Administration degree at the Stanford University, USA.
Mukesh Ambani's wealth
On Nov. 1, Ambani became the richest man in Asia with $42.1 billion net worth. His wealth increased by $466 million as a result of an increase in shares of Reliance Industries. While he is the richest man in Asia for now, Ambani's wealth is only good for 14th place, per Forbes' real-time billionaire's list. This list is based on a person's current value of stocks holding and assets.
Reliance Industries Ltd., one of the top companies in India, is involved in the oil business as well as telecom services. The company's consolidated net profit increased by 12.5% last September, thanks to its robust refining and petrochemical businesses. Reliance Industries is enjoying a superb year so far, with its 75 percent share increase on a year-to-date basis.
Under Ambani's leadership, Reliance Industries grew from textiles to polyester fibers to petrochemicals. He created 51 facilities for Reliance Industries when its manufacturing arm took off. When his father died in 2002, the family decided to divide the family business: Ambani got the refining, petrochemicals, oil and gas and textiles operations, while his brother Anil managed telecommunications, asset management, entertainment and power generation businesses.
Last year, he launched Jio, a 4G phone service in India. In just a short amount of time, Jio reached 130 million customers due to its unbeatable offers of free domestic calls, affordable data services, and cheap smartphones.
Leadership at Reliance Industries
Ambani is responsible for increasing the petrochemicals manufacturing capacities from less than a million tons to 21 million tons annually. He is also responsible for setting up the biggest petroleum refinery at Jamnagar in Gujarat, India with 660,000 barrels per day capacity. Not to be outdone, he added another refinery in Jamnagar with 580,000 barrels per day production, which effectively makes the place the world's refining hub.
In 2011, he sold his stakes in India's oil and gas blocks to BP for $7.2 billion. Ambani currently owns 45% of Reliance Industries. The company has tapped into the online service for its grocery business called Reliance Fresh. It acquired television company Network 18, which drew a backlash in India amid fears of media control.
Reliance reportedly earns more than $50 billion of annual revenues.
World's most expensive home
In 2009, Ambani accepted a 66 percent pay cut to show his solidarity with living in moderation. However, Ambani is a man who clearly loves a lavish lifestyle. His family resides in a 27-story building, estimated to be worth $1 billion. Due to its price tag, it is the most expensive home in the history of mankind. The mansion, named "Antilia," is home to 600 servants, three helipads, a six-floor parking space for 168 cars, a movie theater good for 50 people, a grand ballroom, three floors of hanging gardens, a yoga studio, spa and a fitness center.

Awards and recognitions
Per RIL.com, Ambani received the Ernst & Young Entrepreneur of the Year award in 2000. In 2010, he received various citations, which include Global Leadership Award-Business Council for International Understanding, Business Leader of the Year NDTV India, Businessman of the Year-Financial Chronicle and 5th best performing CEO in the world-Harvard Business Review ranking of top 50 global CEOs.
The current richest man in Asia is also a recipient of one of "25 Greatest Global Living Legends." He also made it to the "100 Most Influential People in the World" list. Ambani was also named "Entrepreneur of the Decade" but the All-India Management Association. Finally, he is the only Indian to be included in Forbes Global Game Changers List.
(Featured image by World Economic Forum via Flickr. CC BY-NC-SA 2.0)