Helpful tips on removing mental blocks to creativity
To become more creative, mental blocks such as fear of failing, fear of critics and negativity must be removed.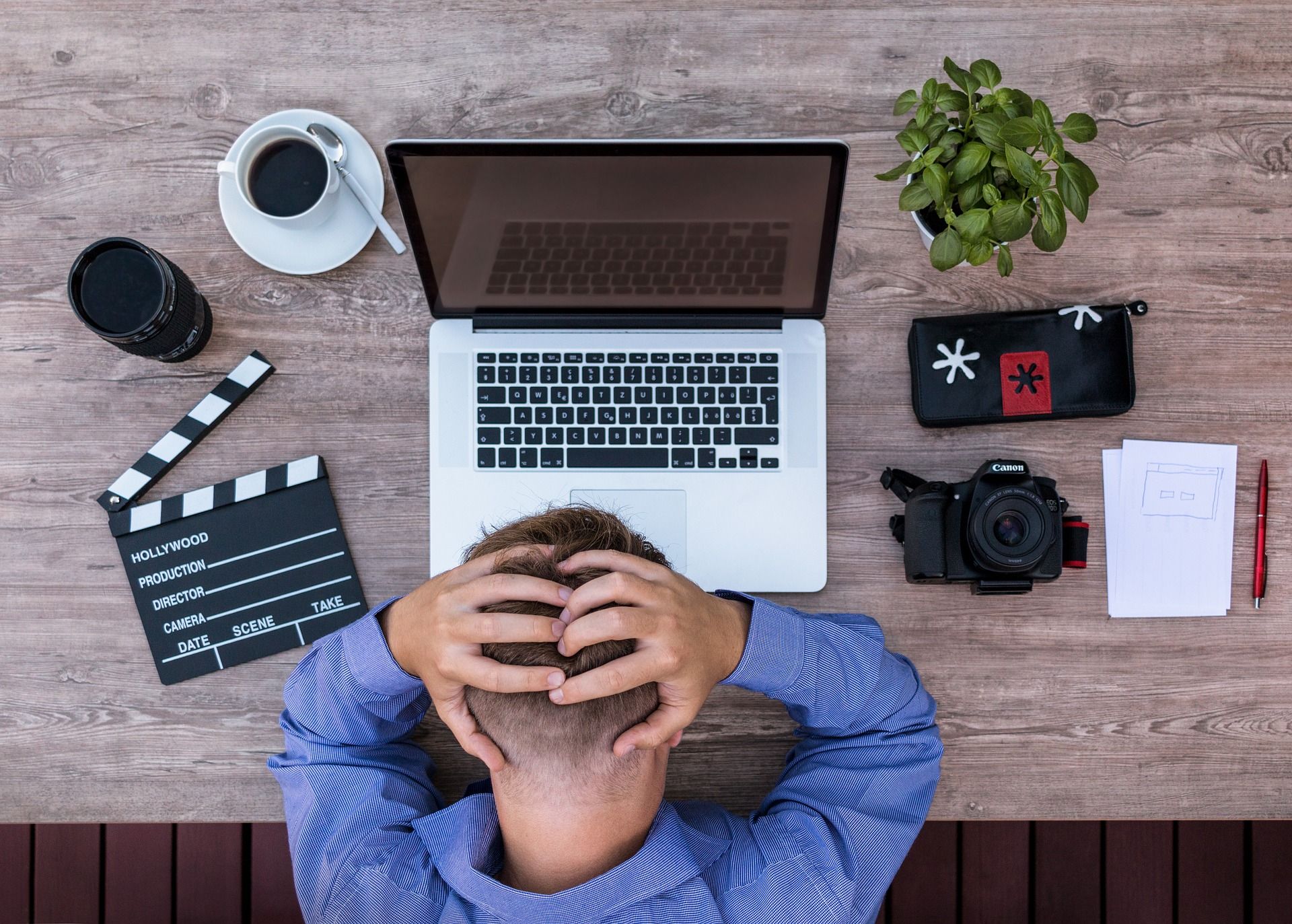 Millennials have a particularly creative way of seeing and doing things. Yet, for as interesting as this new approach may be, it's not without its disadvantages. For one thing, it places a lot of pressure on talented people looking to sell themselves as "creatives."
In reality, "gifted" minds who deliver brilliant ideas in unbridled spontaneity and freedom are little more than a myth. Creativity is overrated. That's why so many of us find ourselves stuck staring at the blank screen of our computers. Thinking we aren't good enough to compete with the Snapchat generation and their ingenious solutions.
Mental blocks to creativity are dangerous and can keep us from giving our best while working. Our minds lose focus, and we find ourselves wandering between various ideas that we can't put into practice.
To remove mental blocks to creativity, you need to leave all negative thoughts behind. Get rid of those feelings that keep you from concentrating your efforts on what you have to do. In a few words, you need to change your way of thinking and learn how to see options and opportunities.
Learn to overcome your fear
What we think controls the way we act. So if you're looking for a change, you need to reshape your thoughts. Negative thinking comes from stress and, mostly, fear. Identify what scares you and confront your fears. You'll eventually manage to relax your mind and make room for original ideas and new projects.
Fear of failing
Ingenious ideas can lead to incredible outcomes, but they can also result in failure. The mere thought that things could go in the wrong direction restrains creativity and forces you to stick to the traditional path.
Learn to accept your mistakes. They're an important part of your personal development.
Think about what Steve Jobs used to say. "Sometimes when you innovate, you make mistakes. It is best to admit them quickly, and get on with improving your other innovations."
Fear of critics
Dealing with criticism also scares many creatives. No one likes to hear how bad their ideas are or receive their drafts back completely changed. So we tend to keep our most creative ideas away from the public eye to avoid being laughed at or questioned.
If that sounds familiar, you need to increase your self-confidence Sometimes, it's not even your idea that's wrong. It may be a bad moment or simply not delivered to the type of client that appreciates out-of-the-box solutions.
Walt Disney was fired from a newspaper for "not being creative enough." Stephen King's manuscript for "Carrie" was rejected 30 times before becoming a bestselling book. The world is full of examples of successful people who didn't make it the first time around because experts didn't see the potential in their ideas.
Don't let too much freedom overwhelm you
Mental blocks are sometimes the result of too much freedom. When you lack guidelines and suggestions from your clients, you risk getting stuck with too many ideas.
In this case, it's wise to set your own limits:
Clear or tighter deadlines.
Long deadlines lead to procrastination, which kills imagination and originality. On the other hand, the adrenaline that comes together with a tight deadline can work miracles for your creativity. At the end of your milestone, you'll get that sense of accomplishment that keeps you motivated and ready to come up with greater ideas.
Limited space/word count
.
If you're a writer, force yourself to stick to a limited number of words. If you're a designer, try to limit the number of colors you can use. The purpose is to help yourself look at the problem from a different angle. This way, you'll learn to stray away from the obvious path and take a different direction for your project.
Low budget.
Many interesting projects started without a budget. Mark Zuckerberg created Facebook when he was still a college student. He had no expensive tools to work with, no crowdfunding solutions and no Facebook Ads to promote his idea! He didn't even have the money, but he found a gap in the market and had an idea about how to fill it.
Change your working habits
Creative solutions rarely come out of the blue. Usually, they're the result of hard work and a long trial and error process. This requires a productive working environment.
Keep a work schedule. Organize your activities based on circadian rhythms. This way, you can use the peak hours for creative tasks and leave the repetitive work for the moments when you have low energy levels.
Analyze your working routine and identify the activities that hold you back. Leave your Inbox for the afternoon if answering emails sucks your energy. Or stop taking calls while working if they distract you and restrain your creativity. Alternate boring tasks with actions that keep you motivated to stay away from monotony.
Integrate your working schedule into a balanced lifestyle. Get more sleep, eat well and exercise. If your body is tired and lacks energy, your mind will refuse to collaborate as well.
Get inspired
Creativity is the result of consistent practice and training. Invest time and resources in learning new things. Read, check out what other creatives do in your niche, get inspired by real-life stories. See what helps you be more creative and stick with the good habits. Before long, those mental blocks will be broken down and your creative juices flowing freely.
—
DISCLAIMER: This article expresses my own ideas and opinions. Any information I have shared are from sources that I believe to be reliable and accurate. I did not receive any financial compensation in writing this post, nor do I own any shares in any company I've mentioned. I encourage any reader to do their own diligent research first before making any investment decisions.