Revisiting the nickel mining industry
According to analysts, a deficit in nickel might take place in 2015.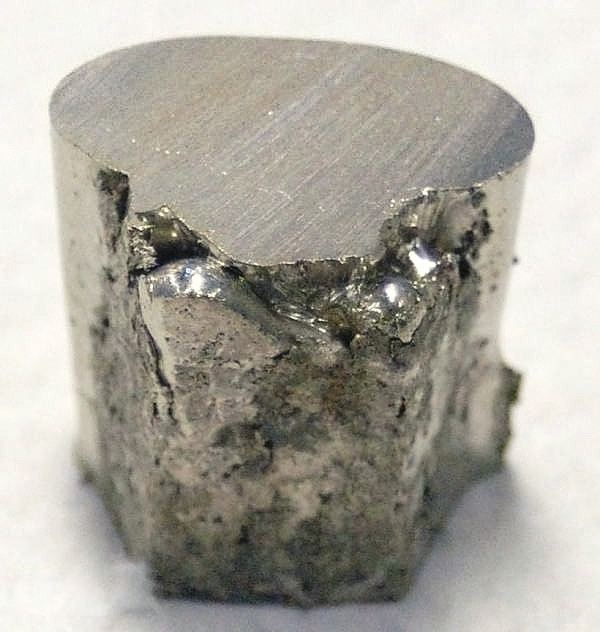 Analysts predict that a nickel deficit might take place in 2015. Albanian Minerals president and CEO Sahit Muja commented that a sharp fall on nickel output can be expected in 2015 due to depletion of Indonesian ore reserves. Haywood Securities mining analyst Stefan Ioannou backed this claim up in an interview with The Mining Report, saying that the Philippines was also considering an ore export ban following Indonesia's lead. China's nickel ore stockpiles in its major ports also slowly declined, falling by 82,000 tons in early November, according to Shanghai Metals Market.
The same news filled the nickel industry at 2013's Q4. Indonesia, the top exporter of nickel ore to China's booming nickel pig iron (NPI) market, unexpectedly banned all exports of unprocessed minerals including nickel ore. Nickel prices soared together with the demand at the London Metal Exchange (LME), going up by as much as 50 percent according to Daily Mail.
But the short-lived and hyped-up bull market dipped to bearish sentiments when the Philippines, China's second biggest source of nickel ore after Indonesia, stepped up the production and export of nickel, stabilizing the nickel reserves in China's major ports.
The Qingdao scandal in one of China's ports also contributed to the rising nickel supply as previously off-market nickel stocks made their way to LME, creating a surplus. Nickel's price plummeted to as low as $14,960 per ton in October—a five-year low for this otherwise lucrative investment.
Now that the worst is over and nickel has slightly recovered, analysts claim that it is already poised to enter the bull market this 2015. According to Sherritt International CEO David Pathe, "The metal is going to move several years of surpluses to probably a few years of supply deficits on longer term supply and demand fundamentals."
But based on previous experience, no one can be too sure.
Traditional nickel mining
Nickel is one of the most widely used metals in the world, being a component of over 300,000 consumer products according to AheadOfTheHerd.com. About 65 percent of all nickel produced goes to the alloying industry, particularly in the creation of stainless steel.
Around 20 percent is used for other steels, super alloys, and non-ferrous alloys for highly specialized industrial, military, and aerospace applications. In China for instance, nickel is used to produce NPI, a cheaper version of stainless steel that contains more iron than nickel.
The remaining percentage of mined nickel is often used for plating down corrosion, creating coins and batteries for portable equipment, and coloring glasses.
Nickel deposits come in two forms: sulphide and laterite. Laterites comprise 60 percent of the world's known nickel resources, while the remaining 40 percent are nickel sulphide deposits.
Nickel laterite deposits are typically low-grade with very large tonnage located near the surface. They are often excavated in the range of 20 million tons and upward, even going as high as a billion tons of material. There is no simple way to extract nickel laterites, as the rock needs to completely melt or dissolve in order to isolate the nickel. Because of this, laterite projects require high capital costs and tend to be large scale economies.
As for nickel sulphide deposits, they can be easily separated using a technique called flotation, followed by pyrometallurgical extraction. Thus, they are easier to mine and cheaper to process. These deposits can occur as an individual sulphide body or a group of deposits stretching hundreds of kilometers long.
Nowadays, nickel sulphide is the primary source of mined nickel, accounting for 58 percent of the world's nickel production.
Nickel production
The Nickel Institute revealed that primary nickel is produced in various forms, such as pure nickel metal, ferro-nickel, nickel oxides, and other chemicals. It can also be recycled in many of its applications as large amounts of secondary or scrap nickel can be used to supplement mined nickel. About 1.4 million tons of primary nickel are produced and used annually.
According to the US Geological Survey in 2012, the Philippines, Indonesia, Russia, Canada, and Australia are the world's largest producers of nickel. The Philippines produced 330,000 metric tons of nickel in 2012, followed by Indonesia at 320,000 metric tons. This was the other way around in 2011, when Indonesia produced 290,000 metric tons, followed by the Philippines' 270,000 metric tons of nickel. In 2014, the Philippines became the world's top nickel producer after Indonesia's government banned the export of raw minerals including nickel.
Russia is currently the second largest producer of nickel, with more than 6 million metric tons of reserves. The company Norilsk Nickel accounts for an astounding 20 percent of Russia's nickel export, as it is one of the largest nickel sulphide deposits in the world.
Another Russian mining company that has been making headlines in the nickel market recently is Amur Minerals Corporation (LSE: AMC), which had its production license application approved in November. It is known for its Kun-Manie Project in the far east side of Russia, as this area is regarded as one of the top 20 largest nickel sulphide projects in the world according to Minesite.com. It reportedly has 830,000 tons of nickel, although the figure is not yet final as the limits of the project has not yet been finalized.
Amur Minerals CEO: Securing licence 'just a matter of time'
Both Canada and Australia are important nickel producers, with Canada's export mostly coming from the Thompson Nickel Belt in Manitoba, the Sudbury Basin in Ontario, and the Ungava Peninsula in Quebec. Meanwhile, Australia primarily exports nickel products to Japan, Europe, and the United States.
According to the LME, more than 40 percent of world nickel production came from Asia in 2011. This was followed by Europe and America at 31 and 16 percent, respectively. As for global nickel consumption, China leads the race as it accounts for almost half of the world's nickel demand, according to International Nickel Study Group.
What's next for nickel?
Nickel is expected to perform better in 2015 after its rollercoaster ride in 2014. The depletion of Chinese stockpiles of Indonesian nickel ore is expected to take its toll next year, as the Philippines also goes into its seasonal low output during the monsoon season from October to April or May.
There is also a lot of potential in several current nickel sulphide projects. For instance, North American Nickel recently reported high grade nickel sulphide deposits from the Imiak Hill Complex in southwest Greenland. Boss Resources also discovered nickel sulphides at its Skogtrask Nickel-Copper Project in Sweden. Poseidon Nickel also purchased Lake Johnston from Norilsk Nickel, as Lake Johnston is said to have 400,000 tons of nickel. Amur Minerals is also set to start nickel production once Russia's prime minister gives his approval.
However, AheadOfTheHerd.com stated that the trend of future nickel production is leaning towards nickel laterites rather than nickel sulphides as primary nickel sources due to the lack of high quality nickel sulphide exploration targets. This could mean escalating Capex costs as mining and milling operations require a much larger scale.
Furthermore, many mining projects are located in remote areas where there is little to no existing infrastructure. Mining companies need to shoulder the costs of building infrastructures like railways, roads, bridges, power generating stations, and seaports in order to facilitate extraction and shipping of nickel ore.
In spite of the high Capex costs, the high demand and low supply for nickel as early as mid-2015 will drive the prices higher, making it ideal for a medium term investment.
Featured Photo by Materialscientist via Wikimedia Commons. CC BY-SA 3.0
—   
This article may include forward-looking statements. These forward-looking statements generally are identified by the words "believe," "project," "estimate," "become," "plan," "will," and similar expressions. These forward-looking statements involve known and unknown risks as well as uncertainties, including those discussed in the following cautionary statements and elsewhere in this article and on this site. Although the Company may believe that its expectations are based on reasonable assumptions, the actual results that the Company may achieve may differ materially from any forward-looking statements, which reflect the opinions of the management of the Company only as of the date hereof. Additionally, please make sure to read these important disclosures.