Russia forges important oil deals in Asia and the Middle East
Russia's oil deals in Asia and the Middle East make it a challenging competitor to the United States, the United Kingdom, Canada, and Australia.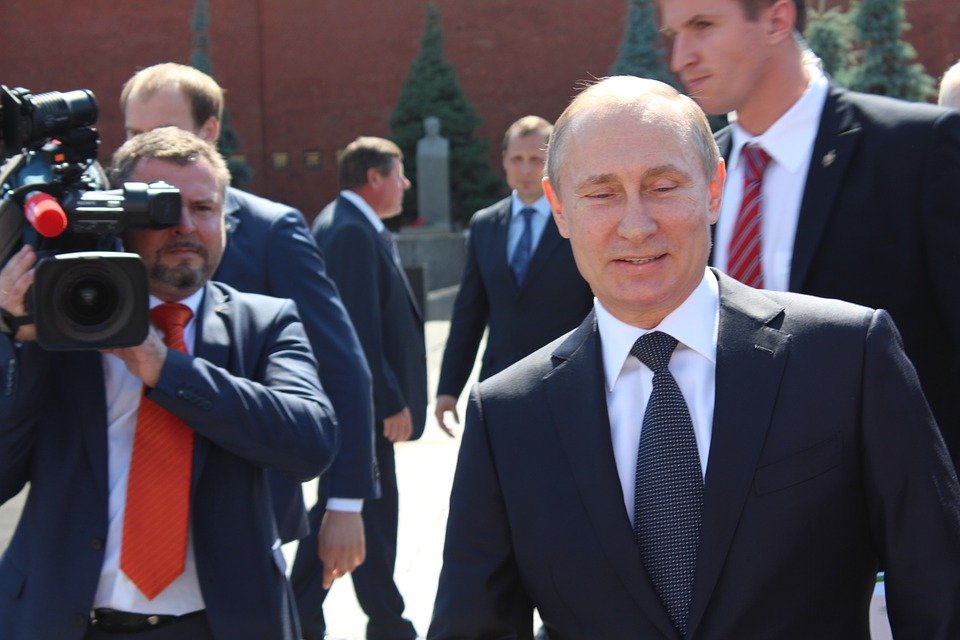 Russia's oil deals in Asia and the Middle East has made it hard to ignore. One of the country's significant move is its recent $7.5-billion purchase of Essar Oil. On his visit to India, Russian President Vladimir Putin went through several negotiations with the government to acquire the Asian country's second-largest oil refinery.
During those meetings, India and Russia agreed to explore the construction of an oil pipeline linking Siberia and India. The Economic Times reports that this conduit, possibly boring through the Himalayas, will stretch from 4,500 to 6,000 kilometers in length. It will ensure a greater flow of oil into India, which is the world's third-largest energy consumer. This collaboration between the government-run Engineers India Ltd. and Russian gas monopoly Gazprom will cost an estimated $25 billion.
Meanwhile, Saudi Arabia has invited Russian Energy Prime Minister Alexander Novak to meet with his Middle Eastern counterparts to help stabilize the price of oil worldwide. Saudi Arabia's Energy Minister Salid al-Khali acknowledged Russia's influence as an industry leader can help ensure the stability of the oil market.  On the other hand, Novak warmly received the invitation. He also noted that he would bring some plans to the Riyadh meeting.
Russia's oil deals in Asia and the Middle East can make it a more challenging competitor to western oil players, such as the United States, the United Kingdom, Canada, and Australia.
Effects of oil deals in Asia and the Middle East
The slightest developments in the oil industry will catch the attention of diverse observers. That could range from industry players to the average car-owning man on the street. Undoubtedly, the oil deals in Asia and the Middle East will have a definite impact on the global oil industry. Whether countries buy or sell the oil, millions of their citizens could be affected by changes in the sector.
Technical terms of the trade are not normally familiar to consumers. For many, it all boils down to supply, scarcity, and gas prices. Exceedingly high oil production means lower oil prices. The Economists View states that drop in oil prices mean more money in consumers' pockets but less on oil producers. With low oil prices, consumers tend to have more spending money and leisure travels. Producers find it hard to instantly change financial plans with the amount of money coming in.
However, only a few consumers can easily identify the domino effect of oil prices on the global economy. In turn, it's even harder for many to assess its effect in their personal financial situations. Financial analysts say that 60 percent of consumers are more sensitive when it comes to oil price hikes. Upon hearing the news, they cut back on their spending. Meanwhile, only 20 percent respond to oil price decrease by ramping up their spending.
On the other hand, stockholders and investors will be checking the worth of their shares. Oil industry players will also constantly assess how Russia's oil deals in Asia and the Middle East can benefit or hinder them.
Investors and oil industry news
The rise of online news sites and apps on the internet has helped investors in monitoring oil market movement. The likes of Bloomberg and Born2Invest has pushed consumers to show more interest in global oil-related developments.
Global reports on oil players in the Middle East, powerful oil producers in the Organization of Petroleum-Exporting Countries (OPEC) and even Russia's oil trends come in regularly. The latest developments, research and forecasts, trends, and opinion of experts are covered every day.
"Businessmen, investors, and professionals all need to know how current events will affect them. How will the news impact their work, economic status, spending power, savings, and ultimately their lifestyle? Analysis helps and complements their reading of related content. At the same time, they have to digest all that information fast because of their hectic schedules. What our team of writers and editors do is provide content curation of all the leading relevant stories in the oil industry, for example," says Dom Einhorn, CEO of Born2Invest. 
"Our users can access it through the apps. All of that in-depth content is in a compact, easy-to-read summary. They can absorb and understand this in a few minutes. Pertinent angles are explored. Yet, they are made user-friendly and accessible. It is how we help our readers make sense of the 'larger' news stories that are happening with lightning-like speed around the world," he adds.
Russia's oil deals in Asia and the Middle East certainly fall into that category. It may be the beginning of more linkages that can alter the flow of oil into the countries that need them. With information support from news apps, consumers will wait and watch how these macro events in the oil industry filter down to their personal lives.