Save your next mortgage with these handy tips
Mortgage rates are skyrocketing, but there are some expert tips and advice that can help you when applying for a home loan.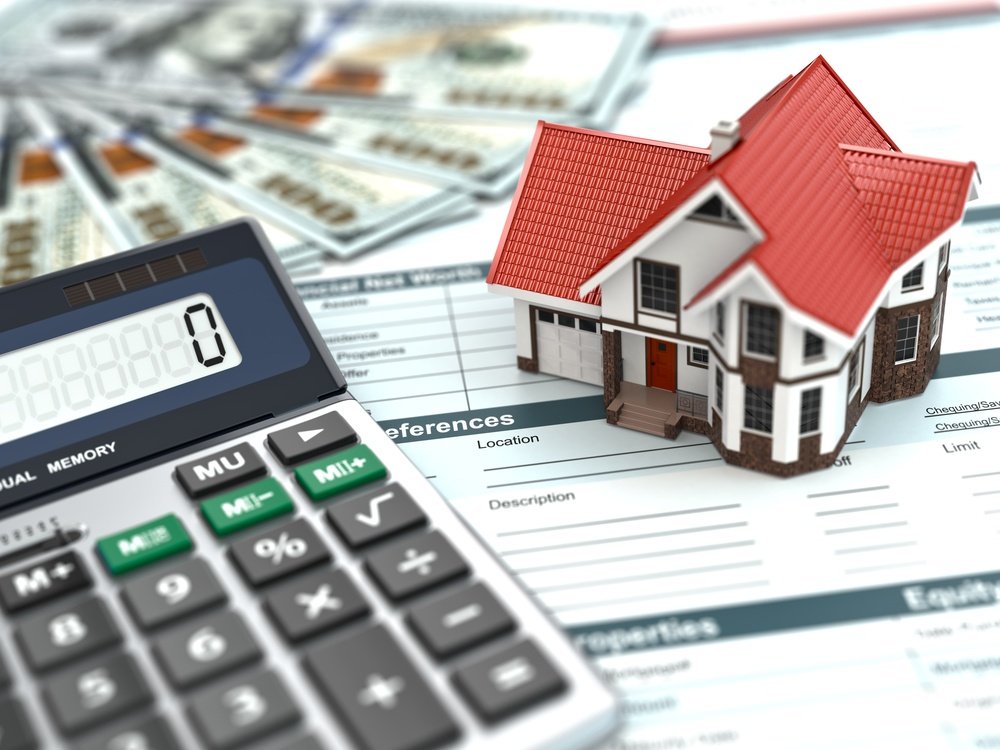 With mortgage rates edging higher and housing market uncertainties ahead, applying for a home loan is trickier than ever. But, as always, it's the fine print that'll get you.
"Things are very different," says Jason Fox, a mortgage advisor at Peoples Home Equity.
It's not just higher rates and market conditions. We're in a seller's market, which is defined as less than a six-month supply of homes in a region.
"In a sellers' market the buyer will need to try to put down at least 3 to 5 percent and go with a conventional loan," he says.
One other thing has changed, too. Practices that used to be heavily scrutinized by the Consumer Financial Protection Bureau (CFPB), such as marketing service agreements, have the potential to reemerge in the market, now that the CFPB has dropped its lawsuit against Zillow.
"Make sure to do your homework before choosing your mortgage lender," says Vishal Garg, CEO of Better Mortgage, an online mortgage lender.
What else do you need to know about? Here are a few expert tips:
Check your credit report
"Make sure there are no errors adversely affecting your score and address any adverse items," says Tendayi Kapfidze, chief economist at LendingTree. "Beyond qualifying for a loan, your credit score impacts the interest rate lenders will offer you, so any increase in your score translates into money saved."
Mind the market
Preapprovals don't have a fixed expiration date, but they're dependent on rates. "If you received a preapproval last month, you might no longer qualify based on current rates," says Peter Grabel, a managing director at Luxury Mortgage Corp. "Make sure you are still qualified."
Save your pennies
Remember, whatever you don't put on a down payment will get paid off in monthly installments plus interest. "If you know that you're going to buy a home in the future, try and put aside money monthly to help cover a down payment," says Jacob Lunduski, a financial industry analyst for Credit Card Insider, a financial site. The Consumer Financial Protection Bureau says 20 percent down is the common number to consider to get a favorable mortgage rate.
If you can't save, you'll need insurance
Private mortgage insurance (PMI) is something to look out for when getting a mortgage, says Allison Bethell, a real estate analyst for TheClose.com, a real estate site. "It's required by most lenders if you have less than 20 percent equity in the home."
Watch for mortgage scams
Your mortgage can be a target for scam artists, according to LegalShield, a legal services company. It advises customers to be wary of forensic mortgage audits, loan modification guarantees and class action mortgage relief. "Scammers use direct mail and phone calls to solicit victims," the company warns.
Talk to a pro about your options
"Speak to a mortgage professional and get a diagnosis," says Yael Ishakis, a senior loan officer at FM Home Loans in Teaneck, NJ, and author of the book "The Complete Guide to Buying A Home." "There are many different tweaks, and mortgage planning tips that can help you get the right mortgage of choice if there is time to plan it out."
Now is better than later
Rates will keep rising, say experts. "Mortgage rates have been at an artificially low rate for years as a result of extremely accommodating fiscal policy," says Jim Sahnger, a mortgage expert with C2 Financial Corporation in Jupiter, Fla. "It is the intent of the Fed today to normalize all interest rates, including mortgage rates, which would see them go higher from here." In other words, don't wait too long to buy a new home.
The bottom line? Rates will go up. But if you do a little research, save enough money for a downpayment, hire a knowledgeable pro, and watch for scams, the process can be smooth and relatively painless.
But I offer this reality check: Buying a home and getting a mortgage is not for everyone. (That's the voice of experience talking). After going through the process, you may look at other housing options. Be open to that, too.
(Featured image by DepositPhotos)
—
DISCLAIMER: This article expresses my own ideas and opinions. Any information I have shared are from sources that I believe to be reliable and accurate. I did not receive any financial compensation for writing this post, nor do I own any shares in any company I've mentioned. I encourage any reader to do their own diligent research first before making any investment decisions.