The search for anthracite coal continues
Anthracite coal has a higher carbon content than other coals. It can also address energy concerns without the problems of pollution and ozone layer damage.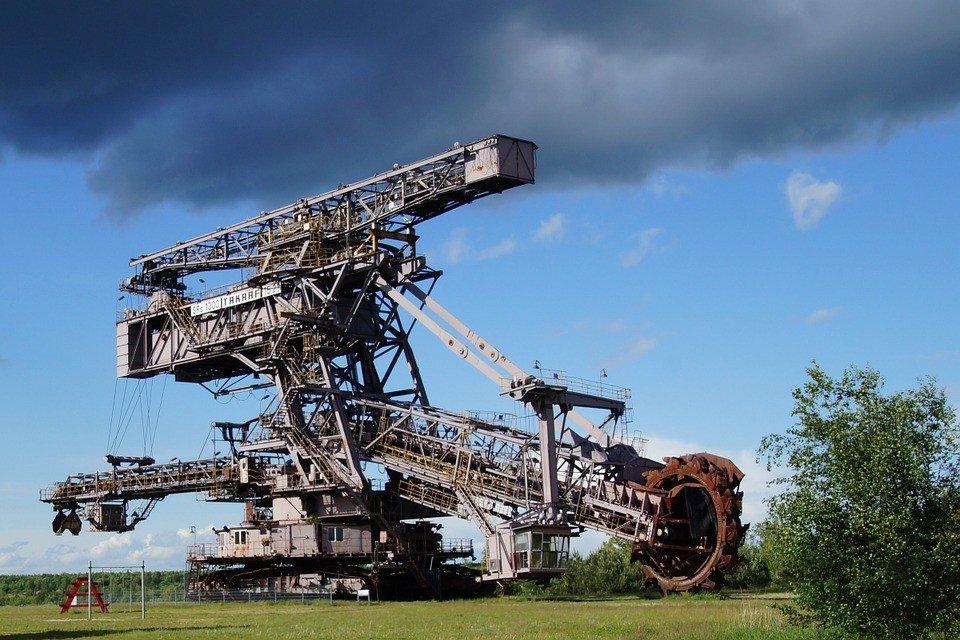 Environmental advocates continue to push for the quest for and the invention of other sources of energy like wind and solar. On the other hand, experts in the coal industry are conducting a quiet but steady and urgent search for anthracite coal.
This sedimentary black rock is a category apart from the bituminous coal which contains sulfur, water, and other impurities. Anthracite coal can address everyone's energy concerns without the shadow of pollution and ozone-layer damage hovering over it. It also has a higher carbon content than others of its kind. This makes it produce greater amounts of power than its cousins. This particular coal has very little sulfur and the other impurities which are the actual culprits that damage earth's precious atmosphere.
No wonder mining companies from all over the world are scrambling to get it. Governments have been advised of the advantages of using anthracite and dispelled of its myths. Today, they are actively encouraging its use in their private sectors. Anthracite coal remains an indispensable ingredient in the continual production in industries like steel, chemicals, plastics, and electricity.
Yet it is also very rare. Anthracite, which had its purities preserved by its centuries of submersion in deep mountain rock and prehistoric plants, occupies only one percent of the overall global supply of coal. This seeming scarcity can only add to the urgency of the search.
Ukraine, Japan, and Thailand
For instance, Ukraine  recently experienced a decline of its anthracite reserves from 367,800 to 361,100 metric tons. Now, it is increasing the supply of its imports from nearby regions that are under forces supporting the nation's separation from Russia.
According to S & P Global, the country's energy industry needs 9.5 million metric tons of anthracite coal every year to keep running. The months from October to March are the peak seasons, needing unusually large amounts of the coal. The Ukrainian government must have stored 1 million metric tons last October 15.
Another country that needs anthracite urgently is Japan, according to Mining Weekly. It purchased 6.3 million metric tons of anthracite in 2015. Forty percent of which came from Australia and 30 percent from Russia. One possible source of anthracite coal is the Groundhog coal field in the northern part of British Columbia. Specifically, the estimated output of this region is 880,000 metric tons of anthracite a year. This exploration is a joint venture between Atrum Corporation and Japan Oil Gas and Metals National Corporation (Jogmec).
Thailand is one more significant anthracite coal market in Asia, says another report from S&P Global. It imported 1.93 million metric tons earlier this year from countries like Australia and Indonesia.
AIM in Dubai
AIM Exploration, Dubai is another recently formed joint venture that will increase its mining and production of anthracite coal. Mainly, major client countries like India will receive the output of Dubai. This joint venture is a partnership between the United Arab Emirates' Prina Energy and AIM Exploration Inc. AIM is an emerging mining company that combs the inner layers of the earth in Peru for the rare anthracite coal. The Nevada-based company also has operations in the Philippines which focuses on feldspar.
AIM Exploration president James Robert Todhunter says, "Our mining capabilities and knowledge of the industry will align with Prina's linkages to countries and cities that require anthracite for energy. One of them is India which has recently invested $23.8 billion in steel industries. Anthracite is a crucial element in developing steel. This is a global service we are looking forward to performing.
"The establishment of AIM Exploration, Dubai is the most positive and strategic move made by AIM. It positions us to move forward to become one of the strongest suppliers of anthracite coal worldwide," he adds.
The demand for anthracite coal cannot be ignored. It would be hardly surprising if more players get into the arena. If more supply is found, this "black diamond in the world of fossil fuel," as described by Equities, might be in for a renaissance, along with the global industries it powers.
—
This article may include forward-looking statements. These forward-looking statements generally are identified by the words "believe," "project," "estimate," "become," "plan," "will," and similar expressions. These forward-looking statements involve known and unknown risks as well as uncertainties, including those discussed in the following cautionary statements and elsewhere in this article and on this site. Although the Company may believe that its expectations are based on reasonable assumptions, the actual results that the Company may achieve may differ materially from any forward-looking statements, which reflect the opinions of the management of the Company only as of the date hereof. Additionally, please make sure to read these important disclosures.