Securing consumer rights in a cashless society
The new EU payment directive might spark concern about a move away from cash—but blockchain technology could protect consumers.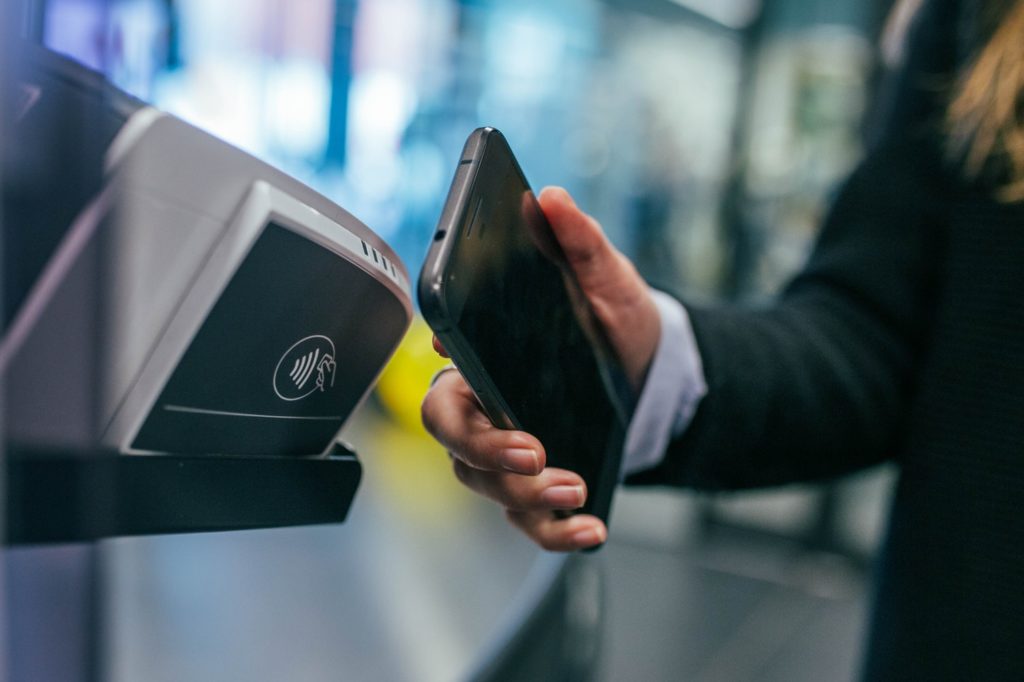 A big shift in European payment regulations is set to fundamentally change the landscape for payments leaders and consumers alike.
The EU's Second Payment Services Directive (PSD2) is designed to promote innovation in the payments space. It aims to change the way banks treat data—requiring them to share client information with licensed third parties if a consumer asks them to do so. Innovative companies will be encouraged to totally rethink how payments are made.
In many ways, this is great news for consumers, who should benefit from a raft of new services that improve their payments experience.
But there are understandable fears that opening the floodgates to payments innovation will take us a few steps closer to a cashless economy in which consumers cede control of valuable personal data, and lose the ability to make anonymous payments.
As a society, we need to address these fears.
Sweden's retreat from cash
Countries like Sweden are already well on their way to becoming cashless societies. It's been impossible to pay cash on Swedish buses or on the Stockholm metro for years, and retailers often refuse coins and notes.
Less than 20 percent of Sweden's payments are now made using cash, compared with a European average of nearly 80 percent. The Riksbank, Sweden's central bank, believes a cashless society is imaginable in little more than a decade.
This has many advantages for businesses and the country as a whole. For example, from the point of view of a retailer, banning cash can mean the end of bank runs, more automated and efficient accounting transactions, and a reduction of the threat of thefts and robberies.
On a wider scale, many politicians believe the removal of cash from everyday use will stymie criminals and terrorists who rely on the anonymous transactions cash facilitates.
The end of anonymity
But there are many valid concerns from a consumer point of view about cashless societies.
The removal of people's ability to make purchases anonymously is one. To make simple purchases nowadays, consumers are forced to hand over all sorts of data to both the businesses they're dealing with and other payments players.
This is problematic. It's worth bearing in mind that the modern consumer has an average of more than 100 online accounts, each of which stores sensitive personal information, such as payment card details, email addresses, home addresses, phone numbers and passwords. This information is extremely valuable to criminals, and it is also extremely vulnerable.
People are opened up to the threat of fraud as centralized company servers containing customer information are irresistible targets for hackers and other criminals. Businesses everywhere—from BA, to Equifax, to small retailers—are struggling to protect this data.
In addition to the security threat, consumers' reliance on existing electronic payments options forces them to give up—for free—personal data that has a significant real-world value.
There are also understandable fears that in a cashless society, many financially and socially disadvantaged people will have problems gaining access to means of making and receiving payments.
Cause for optimism
However, despite all these valid fears, I believe there are reasons for everyone to become incredibly enthusiastic about a move away from cash.
That's because blockchain-based payment solutions are emerging that could protect the data rights of consumers.
The blockchain, combined with other technologies such as biometric identification, has the ability to preserve anonymity in electronic payments. Imagine paying for an item at a shop, or online, with a simple thumbprint or face scan. At no point does the business you're paying need to know your identity or any of your card details. All personal and payment data could be stored securely in the blockchain. No one would be able to access this data without your personal permission.
The keys to this encrypted data would be tied to you through biometrics. That means no usernames, passwords, or long strings of characters would be needed, so the hassle and security issues of online sign-ins would be removed. From the point of view of the retailer, such a solution would free them from the burden of looking after customer data.
The right blockchain payments solution—with zero knowledge storage, encryption, privacy, security and trust, all combined with an immutable decentralized ledger—will mean people won't ever again have to entrust companies they barely know with their personal information.
And as a provider of trust, transparency and certainty, the blockchain could help facilitate the distribution of rights and assets in countries that lack robust administrative infrastructures and systems.
An inflection point
The concerns of people who fear the consequences of moving from cash to electronic payments are valid. Consumers have the right to payments anonymity and absolute data security.
In a year from now, I fear the world will have experienced even more high-profile and potentially disastrous data breaches in the retail sector and beyond. And the fears about the gradual move away from cash will increase.
But blockchain-based technology provides hope for a new era in which the rights of consumers are protected. In this respect, PSD2 could be great for European consumers as it empowers new blockchain-based services to threaten the payments' status quo.
—
DISCLAIMER: This article expresses my own ideas and opinions. Any information I have shared are from sources that I believe to be reliable and accurate. I did not receive any financial compensation for writing this post, nor do I own any shares in any company I've mentioned. I encourage any reader to do their own diligent research first before making any investment decisions.