Why sharing Wi-Fi with your kids is a positive thing
Sharing Wi-Fi with your kids can be a way to bond. About 80% of parents PopCap surveyed said that playing online games with their kids was quality time.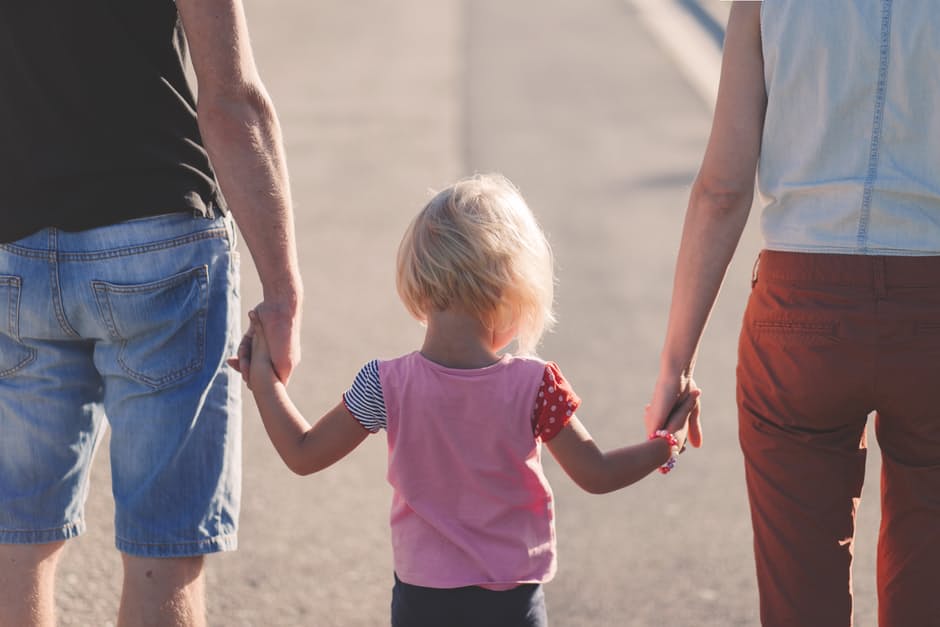 Kids these days are often glued to their devices, making them unresponsive or indifferent when get too absorbed by surfing the net or exploring the world of online games. Still,  sharing Wi-Fi with your kids is not exactly a bad thing. It can be helpful and a tool of bonding for you and your kids it's true that the internet can be distracting and eve, dangerous, it can still be safe and helpful in terms of spending time with kids.
Children need and want quality time with their parents and many parents have used the internet to spend time with their young ones on a regular basis. In 2011, Goldsmiths University and gaming company PopCap surveyed over 3,000 parents and grandparents on their internet experience with kids.
As reported by The Telegraph, 80 percent of the respondents said that playing online or video games with their children was bonding time well-spent. Around 22 percent saw that playing computer games helped their children develop a better understanding of technology. In addition to that, 32 percent of the surveyed make time to play online or video games with their kids daily.
How were these parents able to do it? Turn internet use into a family affair and get kids involved. Sharing Wi-Fi with your kids can be a way to get to know to know them better. Whether it's playing interactive games with them online or watching a fun web series, these are precious moments that can keep your family entertained together.
Ask for their help when doing some online shopping or browsing
Kids like to feel important and involved. If you're setting up a new account or shopping around for a new device, ask for their opinion. This way, you encourage them to think for themselves. You engage in discussion and help them know their thoughts an early age. Kids will be more than happy to assist you in any way knowing that you listen to them. In turn, they would feel more comfortable asking for your time and thoughts as well when they are online.
Talk about money with the help of personal finance apps
Many parents think that finance matters are subjects to be avoided when talking to their kids.Instill the importance of money through the help of some personal finance apps. Kid-friendly personal finance apps can help parents be comfortable to talk to kids about money. In turn, kids can learn more about budget and savings. Some apps that are available include PiggyBot, which gives kids the say when managing their allowances and helps visualize how much money parents give them.  
Read to your kids—even if you are miles away
Sharing Wi-Fi with your kids doesn't just mean only using when you're there. Are you on a business trip and don't have the means to read a bedtime story to your kids? Or how about grandparents who want to spend some time with their kids through books? Kindoma, which require the internet is here to the rescue. The reading app is designed to help kids read with a partner remotely. Users must download the app per device and have an account. How does it work? When one side calls using the app and the parent and kid can both see the book. They can point things to each other on the page, turn them and interact.
Talk about their favorite apps
As kids love to try out new games all the time, ask them what their favorite games are. It's a great medium to know more about your child's preferences and gives parents clues what to plan for the next weekend. If they love playing cooking games, set up your own version of a cooking game at home.
Travel the world—through the internet
Expose your kids to different ideas and cultures with a touch of a button. There's plenty of kid-friendly sites such as National Geographic Kids, which educates kids about animals and includes some fun interactive games. PBS Kids, which offers fun interactive games with well-known cartoon characters.
Supervise the internet activities but don't let the connection be interrupted.
To be able to enjoy the activities mentioned above, it's important to have a stable internet connection. The smoother the activities, the more fun the experience will be for both the kids and the parents. Your Wi-Fi connection must be reliable and strong. Other options include a strong mobile data.
The network extender from 5BARz International (OTC: BARZ) is a good enhancer of cellular signals so your mobile data goes fast and uninterrupted. The device supports 2G, 3G, and LTE. Moreover, the network extender strengthens the signals of up to 10 mobile devices within an area of 4,000 square feet. The whole family is sure to enjoy the stable connection and not miss out on moments that matter.
Sharing Wi-Fi with your kids can help you build more bonds that will last a lifetime. As children get older, many other things will take grab their attention both online and offline. Now, with the help is the best time to instill good habits and to get to know and understand them more.
—
This article may include forward-looking statements. These forward-looking statements generally are identified by the words "believe," "project," "estimate," "become," "plan," "will," and similar expressions. These forward-looking statements involve known and unknown risks as well as uncertainties, including those discussed in the following cautionary statements and elsewhere in this article and on this site. Although the Company may believe that its expectations are based on reasonable assumptions, the actual results that the Company may achieve may differ materially from any forward-looking statements, which reflect the opinions of the management of the Company only as of the date hereof. Additionally, please make sure to read these important disclosures.