So you want to invest in base metals? Here are some quick facts to consider
Precious metals refer to gold, platinum, and silver, as well as other rare materials like iridium and palladium. Base metals, on the other hand, are regularly used in industrial sectors, such as aluminum, copper, iron, lead, nickel, and zinc, among others.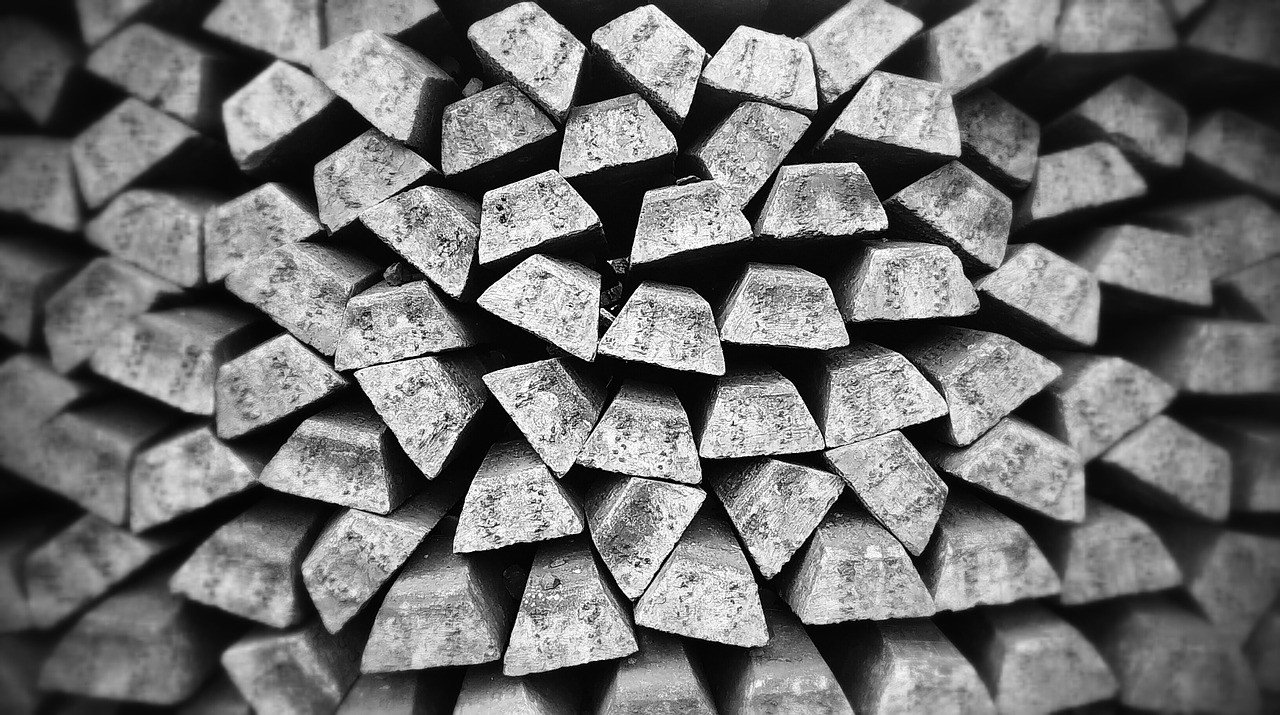 You probably know the drill: when investing in metals, there are two kinds, precious metals and base metals.
If you are interested in including these in your portfolio, here are some quick facts to start:
1. Base metals cost less than precious metals. This is because they can be found all over the world and are often mined in large production. In fact, they got their name – "base" – because they are more "common" than the "noble" and therefore more precious metals. Nevertheless, these commodities play an important role in the economy as they are used in the production of goods – from building and architectural materials, to consumer products, automobiles and other important equipment and machines.
2. Growing economies are in constant need of base metals. India is a developing country currently investing in infrastructure, as it seeks to attract more business ventures. China, who has a robust manufacturing industry, is in great requirement of nickel, which is used to make stainless steel.
3. Economists watch the rise and fall of base metal prices closely. It is a great indicator of the overall health of the world economy. Ongoing construction means there is money to spend, and there are jobs being created, which then translates to national income.
4. Supply and demand can greatly affect share prices. Base metal prices change depending on consumer demand or pending any significant economic activity. Lead, for example, is a base metal often used in batteries of vehicles, computers, even emergency systems. Stable demand and production of cars mean that lead prices will continue to increase. Similarly, the iron ore export ban by Indonesia last year has resulted to a rise in the demand of nickel vis-à-vis supplies depleting faster than expected. Hence, nickel prices eventually soared in the market, and then dropped again when China found another supplier in the Philippines. Nevertheless the share prices of nickel mining companies such as Amur Minerals Corporation (OTC:AMMCF), continue to climb as shareholders and financial analysts still expect a nickel deficit in the future.
Amur Minerals CEO: Securing licence 'just a matter of time'
5. Some base metals are scrutinized by their grade. That is, the higher the grade, the more valuable it is. This especially applies to iron ore and copper. Indonesia, apart from previously being the world's largest supplier of iron ore, is known for its high-grade output. The ore from the Philippines is of a lower-grade, but China has no choice at the moment but to take its supply.
6. The performance of other commodities in the market can affect base metals. The current oil supply glut has resulted to low oil prices. This, in turn, has also affected the prices of metals, since they use energy in order to be refined or extracted from mines.
7. Mining of base metals is very profitable. According to statistics, the total revenue of the top mining companies worldwide amounts to about $512 billion. China leads in the production of primary aluminium, while Australia leads for production of bauxite. Chile leads the production of copper, while China has the highest demand for it.
8. Base metals have a higher chance of retaining economic value than money. Cash is a man-made product, which means it can run out or decrease in value, as well as be instruments of corruption and abuse. Base metals – as well as precious metals – are minerals that come from the earth. These are chemical elements that make up a lot of the things we use today, and it is hard to replace them with other man-made inventions. People continue to mine for base and precious metals because they hold an intrinsic value to our market that cannot be replaced by money.
—
This article may include forward-looking statements. These forward-looking statements generally are identified by the words "believe," "project," "estimate," "become," "plan," "will," and similar expressions. These forward-looking statements involve known and unknown risks as well as uncertainties, including those discussed in the following cautionary statements and elsewhere in this article and on this site. Although the Company may believe that its expectations are based on reasonable assumptions, the actual results that the Company may achieve may differ materially from any forward-looking statements, which reflect the opinions of the management of the Company only as of the date hereof. Additionally, please make sure to read these important disclosures.