St. Barth opens new island of luxury
The "cheapest" villa can be booked for $63,595 a week.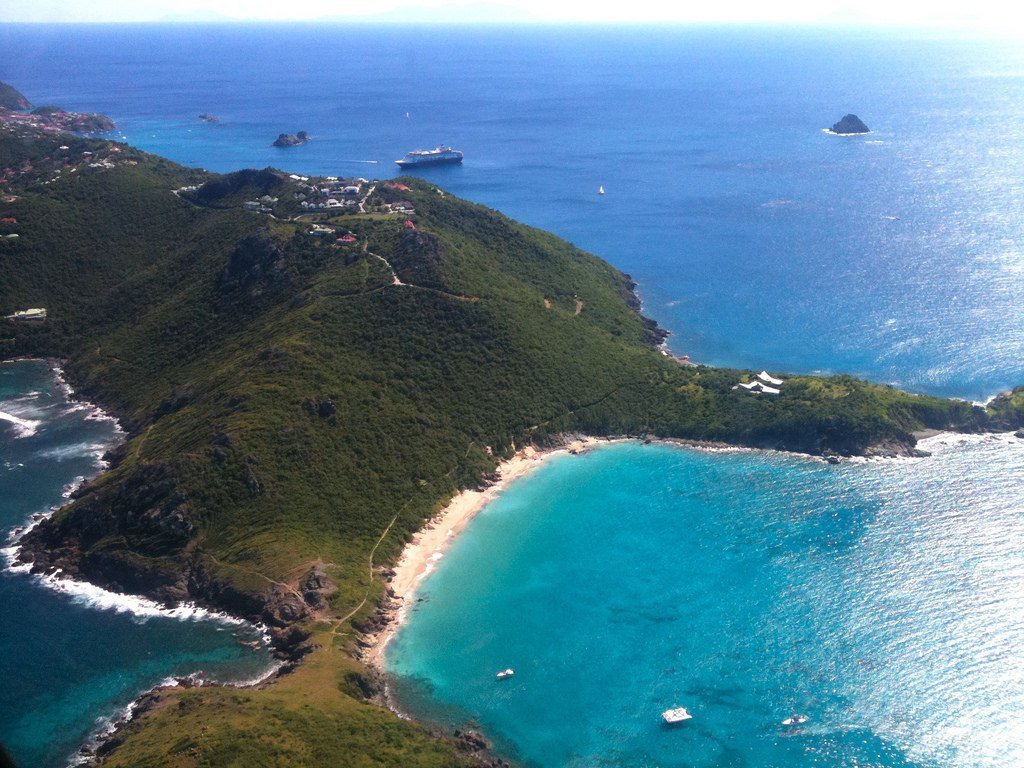 St. Barth, with all its first class villas, high-end restaurants, sprawling shopping centers and beautiful beaches, is considered to be the Caribbean's most luxurious getaway. And now it's bound to get even more luxurious, believe it or not.
According to Caribjournal, a new partnership with Magellan Jets and the region's top villa firm, St. Barth Properties, will soon open what's now being perceived as the ultimate vacation island of the ultra rich and famous. The two developers are introducing the new "St. Barth Jetaway"—a luxury island that one can access only through, you guessed it, private jet charters.
Luxury vacation come true
Luxury trips from the U.S. to San Juan, with transfers from San Juan to St. Barth on luxe airline brand Tradewind Aviation, will soon be bringing in guests for the ultimate vacation spectacle.
While en route, guests will be served with gourmet French cuisine and champagne on board, they will be given VIVRE Couture Palm luggage tags, and of course, will be treated with accommodations in one of the island's breathtaking villas, which is part of St. Barth Properties' Grand Cru Collection.
Available for guests is a four-bedroom villa called Gem-Palm Springs, which is located in Gouverneur. Here, guests are sure to enjoy the amazing panorama of its neighboring islands, including Saba. Guests will wake up to a view of the turquoise ocean and then end the day with a breathtaking sunset every night. People who enjoy the tropical vibe will enjoy this experience at Gem-Palm Springs.
Then there's the five-bedroom Danse du Soleil villa situated in Deve. A true luxury stop, this villa overlooks the spectacular view of Devé amidst the villa's tropical gardens and zen-inspired stone paths.
It commands the view of the ocean, where guests can expect to wake up to a gorgeous sunrise. The simple yet ultra-chic modern décor and neutral color throughout the villa will bring an instant sense of serenity and Zen, which is exactly what people who can afford a St. Barth's vacation, needs. Danse du Soleil's villa has access to a massage pavilion as well as a fully furnished fitness room.
And last, but not the least, is the ultimate luxury of the six-bedroom Villa Aqua, located at the Grand Cul de Sac. Here, guests get to live the vacation of their dreams in a villa situated along the colorful bay of Grand Cul de Sac.
This villa has its own private beach access, which guests can view from the villa's own, extra-long infinity pool. Just a few walk away is the island's two casual restaurants, as well as bars and dining spots of three of St. Barth's 5-star hotels.  
Guests also won't get bored in this villa as a watersports facility is open to anyone who wishes to have a little marine adventure. As an added perk, the guests of the villa are allowed to use amenities such as the luxury spa of the 5-star Le Barthélemy Hotel, located just a stone's throw away.
The luxury, of course, comes with a price. The most affordable villa starts at $63,595 a week and the most opulent experience has a price tag of $92,095. Reservations for the villas have already opened and guests can start enjoying their vacation starting in December 2018.
(Featured image by Earflip via Flickr. CC BY-ND 2.0)