A surefire formula for the success of your food delivery business
Eight out of 10 customers rely on food delivery services at least once a month, and businesses can take advantage of the opportunity this presents.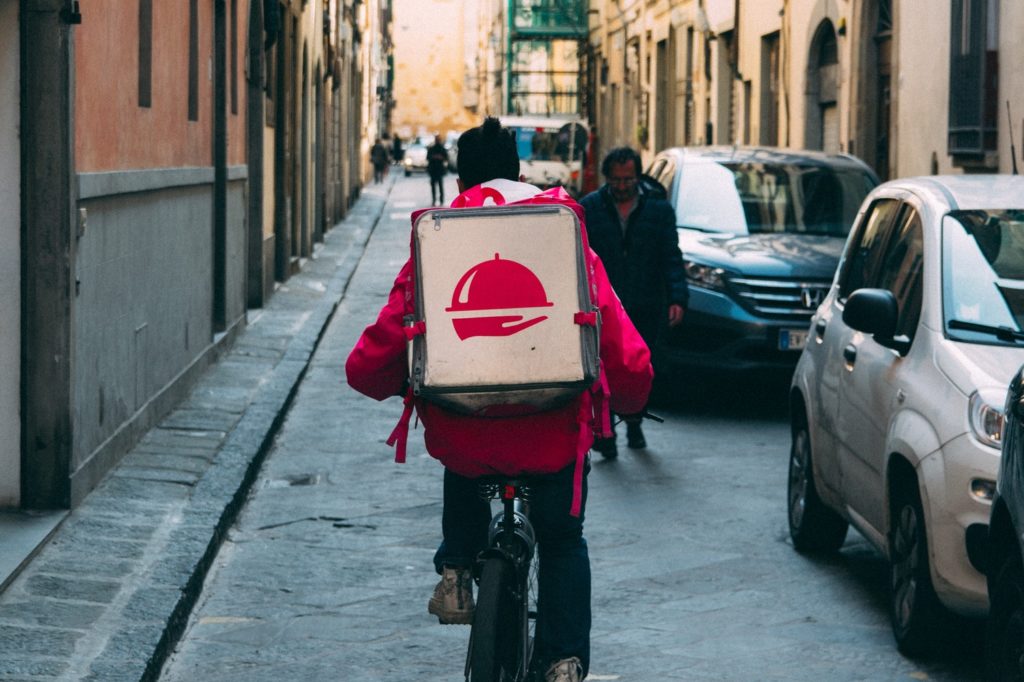 The growth engine of the food delivery business has been remarkable. The aggregator model appears to have added immense value to the business of food delivery. Statistics reveal that 86 percent of customers rely on using a food delivery service once a month. One of the biggest advantages for customers is the ability to quickly order a sumptuous meal or an exotic dish from a particular restaurant of choice, without having to travel insane distances.
For restaurants and small eateries, the stakes are very high. A great dish or a killer recipe will be of little use if it remains unsold due to lack of options for customers in a world where the single biggest differentiator is time. Time and convenience ride right atop buying decisions. The early adopters of technology have experienced explosive growth; and significantly, this growth has not come at the cost of eating into in-premise sales. With eight out of ten customers using the service monthly, it is time that businesses embraced the model.
The unique nature of food delivery service apps
Food delivery service apps have components that are typically not seen in other apps—the customer-facing side of the application, the field executive facing side of the application, the participating restaurant/eatery facing side of the application and the admin panel. Additionally, food delivery apps need to factor the rate of incoming orders, the irregular frequency of incoming orders, the queuing system which will invariably follow a First In First Out System, and the manner in which the queue is serviced. Integrating all of this into a successful application demands a high level of domain expertise. Success begins with the right approach; your strategy for a successful food delivery business needs to incorporate these five dimensions.
Identify your patrons and cohorts
This needs to be the first stop in your search for the best solution. Many users have now switched over to healthy food, while others are guided by their taste buds. Without an idea of who you would like to target with your food delivery service, it may sometimes be challenging to enter the overcrowded market. Many food delivery service providers offer services for all restaurants and eateries. This is undoubtedly a surefire formula for success but will place demands on logistics and administration. The better option would be to enter a particular segment and work your way across other segments. The idea is to focus on a segment, gain experience, and use the experience to expand operations.
Interactive UI
The whole idea behind building an on-demand food delivery app is to deliver convenience to users. It needs to be free from clutter, but this desire for minimalism should never compromise on the necessary features or the functionality. Users of the service should be able to quickly place orders after searching for specific products/restaurants. Transactions need to be smooth, seamless and performed at high speed. A user who makes use of the features for placing an order, or for sharing special requirements, should find simple options to do so, without having to grapple with a complicated sequence of actions or navigation.
Simple registration
Registration processes are sometimes cumbersome and users who are asked to go through a complicated and complex account setup process may give up halfway. Users look for account signup procedures that are swift and simple. Many businesses often try to learn more about customers with more information at the signup stage. This information is at times used to understand the preferences of individuals in a particular cohort. While it's true that the additional information sought may not be mandatory for users to furnish, it may still put users off. Information sought always needs to be relevant and only that which is absolutely necessary for the purpose of executing transactions between the user and the service provider.
Payment gateway
This is of utmost importance. All it takes is a breach to cripple a business. It is not just the safety of the transactions that need to be ensured, the safety of the personal data of the users needs to be safeguarded. The classic example is that of the Zomato hack where 17 million users had their data compromised. This needs to be conveyed in a manner that will leave the users reassured that their information is safe. A user who is apprehensive that his/her personal data is likely to be compromised will never sign up for the service, and this is regardless of the quality and superiority of the service. For instance, a service like Uber Eats would never have been popular or trusted if personal data and payment gateways were compromised.
A strong network of restaurants/eateries
Food delivery businesses typically expand the scope of operations after consolidation and offer a wide range of services from a strong network of restaurants. This could be a restaurant that is famous for a specialty or a restaurant that is popular for its pricing. The idea is to offer extensive choices; a mixed bag of choices to customers after establishing and consolidation of the business. The service needs to have the processing power to integrate and seamlessly offer various choices to the customers. The addition of many restaurants or menus should never be an issue for transactions, and the solution needs to be scalable.
The five important dimensions that are vital to the success of the food delivery business can be incorporated only when a service provider relies on a team that possesses the technical know-how and the expertise. In other words, the quality of the app development team is critical and it is necessary for the service provider and the development team to reach consensus on the features and the platform.
—
DISCLAIMER: This article expresses my own ideas and opinions. Any information I have shared are from sources that I believe to be reliable and accurate. I did not receive any financial compensation for writing this post, nor do I own any shares in any company I've mentioned. I encourage any reader to do their own diligent research first before making any investment decisions.