Super Bowl viewership drops but commercial prices rise
Though the 2019 Super Bowl had the fewer TV viewers in many years, costs for TV commercials rose to their highest in history.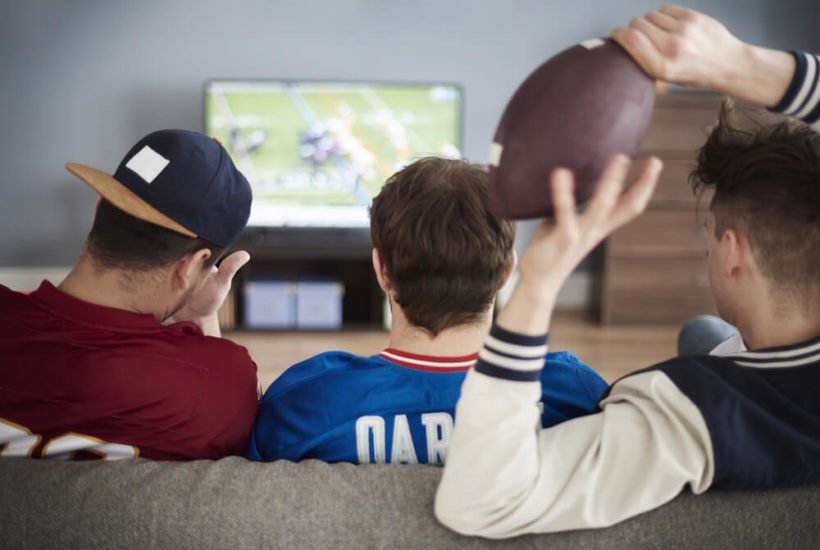 Television viewership of the Super Bowl saw another drop this year, although online streaming grew a bit. Since viewership numbers are based on an average throughout the game, a Super Bowl characterized as one of the most boring events in football history likely contributed to that drop in numbers. Yet, concerns are growing that a shift to internet streaming and changing viewership habits may continue to reduce Super Bowl viewers.
Nevertheless, the biggest event in U.S. television seems to be doing well enough to be able to raise commercial prices to astronomical figures — reminding us that fewer hits can lead to more valuable hits.
Dropping Super Bowl viewership
2019 Super Bowl viewership saw a drop to 98.2 million viewers when measured similarly to previous Super Bowls. The numbers go up when streaming, Spanish-language broadcasts and out-of-home viewing — for example, at bars — is added into the mix. When all of Nielsen's figures are brought to bear, this year's viewership is at 112.7 million viewers. That includes those who saw the game on CBS and ESPN Deportes or who streamed the game via CBS, ESPN, Verizon Media, and NFL services.
These figures complicate things a bit because comparative viewership stats often focus on the initial figures shared by Nielsen that do not factor in out-of-home viewing or streaming. To get a better sense of what each year's figures ultimately include, this chart breaks down the numbers. It shows final viewership figures and includes streaming beginning in 2012 and Spanish-language broadcasts in 2014 but does not include out-of-home viewing until 2018.
If one excludes out-of-home viewing and considers only in-home TV viewing, the biggest year's viewership was in 2015 on NBC with 114.44 million viewers and the top ratings of any Super Bowl at 47.5. Since then TV viewing and ratings have dropped each year with streaming gradually growing but not nearly enough to make up for drops over the last two years.
But, given that the TV viewing figures supplied by Nielsen are a "per-minute average for the viewership of the entire game," the argument that those figures were down because the game bored the majority of fans seems a pretty solid argument. If people are bored with professionals focusing on defense, with lower scoring and less entertaining plays, then per-minute averages will definitely be lower. Given that viewership of games during the season was up over last year, with strong offensive action being part of the draw, that argument seems even stronger.
Historically speaking, professional sporting authorities have often changed game rules to increase offensive energy and delight fans in order to raise TV viewership and ad revenue. In basketball, this approach has led to a split between college basketball viewers, who often prefer coach-driven teams with strong defensive play, and NBA viewers, who enjoy the player-centered approach focused on offense and high scoring. Whether the current dominance of defensive play leads to game changes in the NFL remains to be seen but, as a business, dropping ratings do not make team owners or broadcast networks happy.
Nielsen does not appear to be including set-top box systems that allow for later viewing but, in the case of live sporting events of Super Bowl scale, that seems unlikely to be a significant source of viewership. Over time, a la carte streaming of the Super Bowl will grow as what basically amounts to a pay-per-view option. Whether that ultimately provides a reasonable balance to traditional TV viewership is still to be determined.
Rising cost of Super Bowl ads
On the other hand, as long as viewership remains bigger than anything else on television, the cost of Super Bowl ads will keep going up. Television viewing is literally where the money is and those ads can also be seen in desktop streams. In addition, Super Bowl ads become news items, are discussed widely in the media and are even posted on YouTube and social media for further discussion and sharing — increasing their value beyond the broadcast itself.
For the 2019 Super Bowl, a 30-second spot on CBS cost $5.25 million. 1995 was the first year they broke a million dollar fee for such an ad. Perhaps ironically, even though viewership currently seems to be dropping as viewers move to streaming, the 2000 run of internet-related ads allowed for a 31 percent increase in ad costs. That figure did not drop in ensuing years, holding steady at $2.2 million for the following two years. It then has risen every year since then except for a relatively small drop in 2009 at the height of the recession and a few years where the cost remained the same as the previous year.
The reality is that, even as the growth of internet viewing is said to be undermining TV viewership and creating a so-called long tail of smaller successes, the remaining hit shows and events actually increase in value. Fewer hits equals scarcity and scarcity leads to higher pricing. So though a low-rated late night comedy show might have to worry about its future prospects, the biggest game of the year should continue to do quite well financially even if viewership is gradually reduced.
(Featured image by gpointstudio via Shutterstock)