Supercharge the future: From lithium-ion to titanium dioxide batteries
Titanium dioxide can improve the current lithium-ion batteries that are widely used in electric gadgets. It promises a faster charging process and a longer lifespan for the batteries.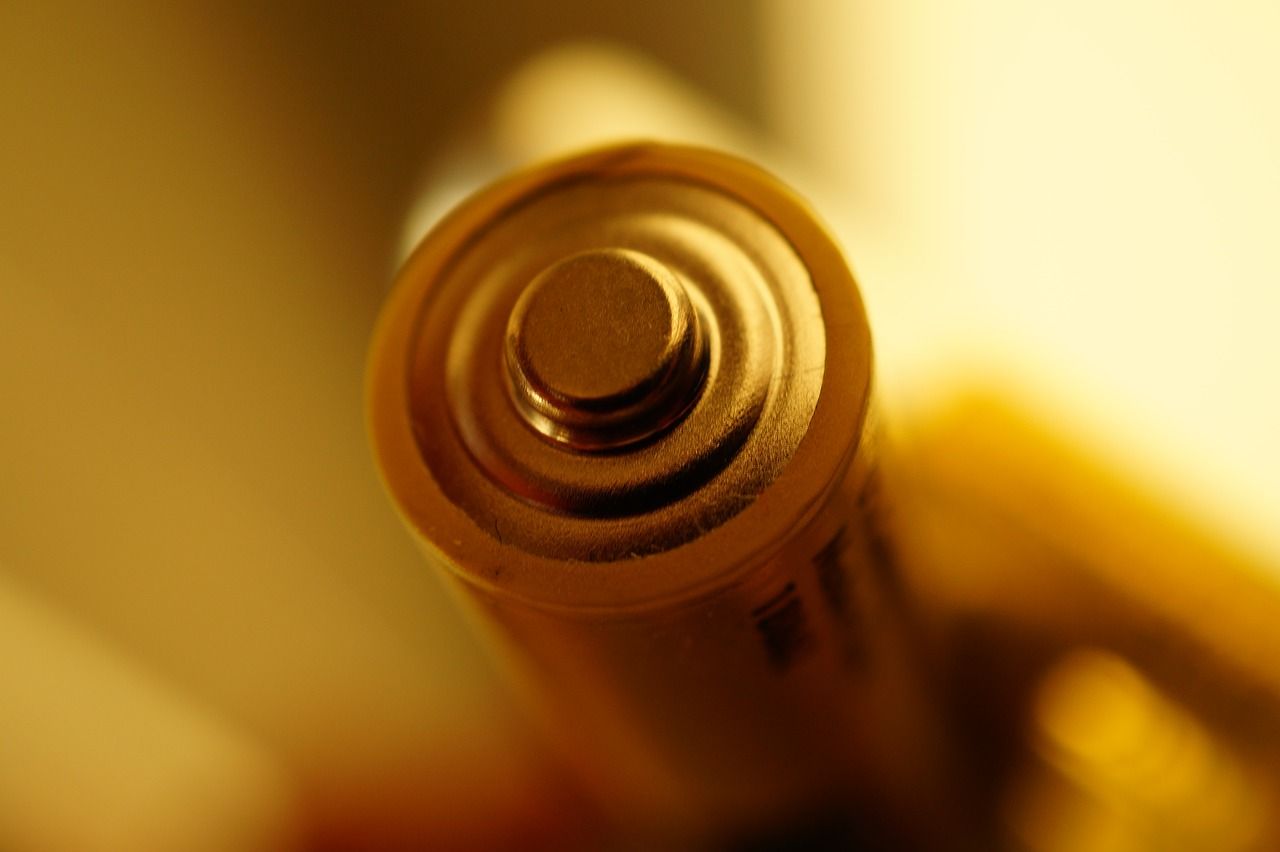 No one could deny how ultra-fast technology is changing every day, with a new gadget hitting the market almost on a weekly basis. Sure, these things are designed to make one's life a tiny bit easier going into the future, as each gadget is equipped with one more new feature that makes it better than past releases. But there is one problem: Batteries can't seem to keep up.
In 2012, a J.D. Power and Associates survey found that battery life, more than any other feature, contributed to dissatisfaction among smartphone buyers. That hasn't changed today, with the average smartphone's ability to browse the web for only eight hours before dying on Wi-Fi.
The reason is simple: For the past 23 years, the lithium-ion batteries being used in almost all devices today haven't radically changed. Lithium-ion cells remain to be the dominant source of power in portable devices because they are much more energy-dense than their alternatives and they are also relatively maintenance-free. Unlike other batteries, lithium-ion batteries don't require discharge or memory. They also don't experience cell-killing sulfation buildup as they contain fewer toxic chemicals than other batteries.
But while these batteries are versatile, they are also limited in energy density. Simply put, if you want to have a great battery life, you'll have to compromise on size. Still, even those big batteries won't last very long. For instance, Apple rates the iPhone's battery at 80 percent of capacity for 50 charges, which, assuming that you charge your phone once a night, is about a lifespan of a year and a half. There are also safety issues on lithium-ion batteries, since blunt force can cause them to short circuit, disintegrate, or release harmful gas.
Better batteries lie ahead
Fortunately, researchers are working on ways to circumvent the problems of lithium-ion batteries. The most notable of these studies is the one conducted by researchers at Nanyang Technology University in Singapore, which deals with developing lithium-ion batteries that charge to 70 percent in two minutes and have a projected lifespan of 20 years.
The Singaporean researchers made one critical modification to the current lithium-ion batteries: they used titanium dioxide nanotubes instead of the usual graphite as anode material. Charging time and lifespan are both determined largely by the battery's anode or negative terminal.
The titanium dioxide nanotubes were used as a gel that transfers electrons more efficiently than today's graphite anodes, hence speeding up the charging process. It also delays deterioration, thereby multiplying the battery's lifespan by six to seven times. The titanium dioxide batteries are not just great for smartphones, but for electric cars as well.
Another plus point for this new breed of batteries is the abundance of titanium dioxide in nature. It is a naturally occurring oxide found mainly in ilmenite and rutile ores, and many miners are dedicated to producing these minerals. One such promising mining company is White Mountain Titanium Corporation (OTCQB: WMTM), which operates its Cerro Blanco titanium project at Chile's Atacama region. It is expected to produce as much as 112 million high-grade rutile tons, which can be used for the development of titanium dioxide anodes that could upgrade the lithium-ion batteries and finally help them keep up with the fast-changing times.
Though better smartphone batteries may not yet be in the cards this year, improvements are certainly not too far off in the future. Perhaps in five years' time, smartphones that last only for hours on a single charge will become a thing of the past.
—
This article may include forward-looking statements. These forward-looking statements generally are identified by the words "believe," "project," "estimate," "become," "plan," "will," and similar expressions. These forward-looking statements involve known and unknown risks as well as uncertainties, including those discussed in the following cautionary statements and elsewhere in this article and on this site. Although the Company may believe that its expectations are based on reasonable assumptions, the actual results that the Company may achieve may differ materially from any forward-looking statements, which reflect the opinions of the management of the Company only as of the date hereof. Additionally, please make sure to read these important disclosures.