Texas towns emerge as top places for business and leisure
Luxury vacations do not have to be expensive. They can be extremely comfortable, elegant and sensuous experiences, which small cities in Texas offer.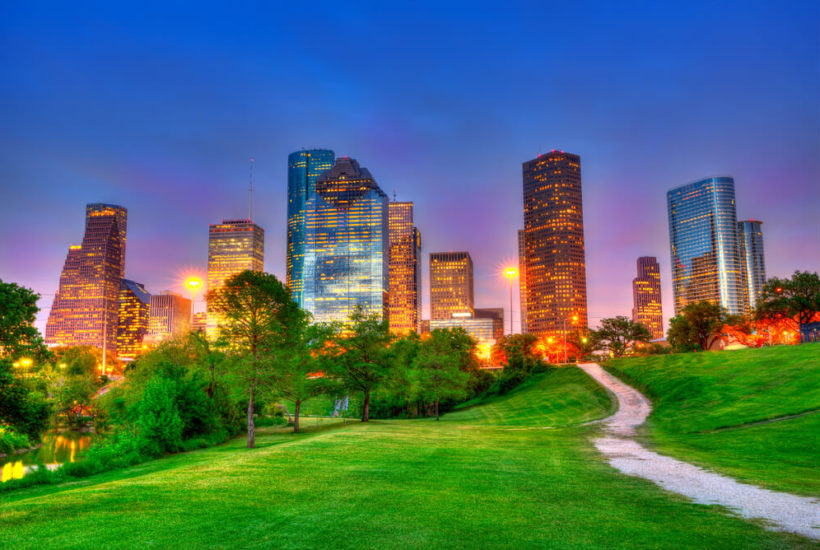 Many millennial Texans have chosen to redevelop small towns and have been especially fond of relocating in towns near significant urban areas such as Dallas, Houston, San Antonio, and Austin.
According to Texas Monthly, these towns allow younger Texans the benefit of small town living while having access to urban area events and features. Meanwhile, travelers canhave a luxurious vacation without spending it all on a room. For investors, finding pieces of history and restoring or creating something new and vigorous makes small towns attractive.
Charming places, good international business climate, and hospitality makes Texas towns a destination for visitors and residents alike. Excellent wineries, top-level performance venues, conference centers for meetings and technology — all these converge to offer the best of both worlds.
The following is a sampling of what small Texas towns near large metropolitan areas have to offer to visitors and business people alike.
McKinney Texas
Situated just 30 miles south of "Big D" Dallas, McKinney Texas offers it all. McKinney Convention and Visitors Bureau and its partners can help you secure hotel rooms in a block, negotiate meetings, handle events and create itineraries customized to your group's needs. The services are free of charge.
If you're looking for a grand hotel with an old world charm, then the landmark Grand Hotel is for you. Built 1880, it originally housed the Heard Opera House and Heard Mercantile store. Sitting in the downtown square which has been redeveloped for tourism and business, the hotel offers Italian style Frette robes and linen, granite bathroom and rich décor for all. The midrange pricing also makes it affordable for most budgets.
The city practices sustainable development and likes to partner with other similarly oriented businesses. In addition, it has implemented a five-year plan to complement its rolling hills and lush trees with sculpture. After a stroll, you can attend one of the many events Arts in Bloom, Oktoberfest, Scare on the Square or Krewe of Barkus.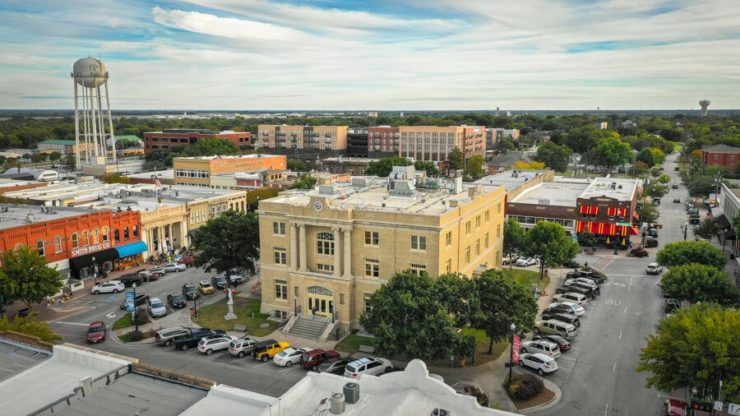 Fredericksburg, Texas
Founded by Scandinavian and German immigrants, Fredericksburg maintained its old-world flavor then partnered it with progressiveness. The town combines a few German traditions with Texas hospitality to create a vibe all its own. Situated between the big cities of San Antonio and Austin,
it has distinct off-site venues and facilities for business meetings or the traditional conferences. Bed-and-breakfast venues, as well as distinguished hotels, dot the landscape. Many prefer the lodgings like Brickner Guest House Ranch, which takes up 43 acres of the stunning Texas Hill Country.
Fredericksburg also has 30 wineries, breweries, and numerous peach farms, all of which offer wine tasting. worthy of awards
Galveston
About an hour from Houston, the city of Galveston has a variety of luxury hotels and bed and breakfast near the beach. Along with those, there are plenty of vacation rental properties that can cater to your needs and schedule.
Galveston also prides itself with a convention center that adhere to green practices such as recycling materials from an event. It also provides alternatives for bottled water. As part of its commitment to social responsibility, leftover food can be donated to the Galveston Food Bank or in an associate meal project.
The city's attractions fall under four categories: thrill, nature, museums and historical. Thrill attractions involve helicopter rides, extreme water sports, and water adventures. Nature lovers can enjoy boat tours, horseback riding and garden strolls. Island museums include art displays, naval exhibits, railroad and seaport experiences with schooner ELISSA. Landmarks and mansions of historical importance are also present in the island.
(Featured image by DepositPhotos)