Shale oil production growth slowing, oil rigs quiet
Shale oil has turned the U.S. into an oil exporter but the rapid growth of the industry is running into its limits.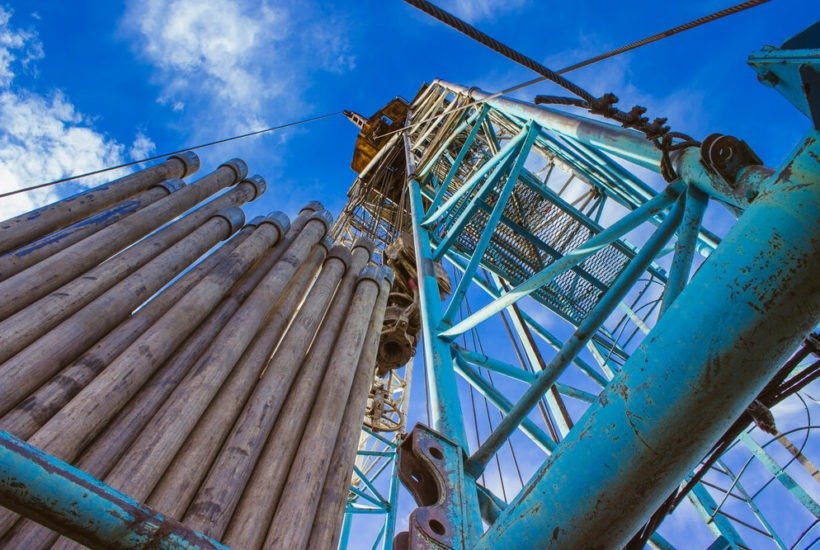 Shale oil production in the U.S. is likely to slow in 2019 according to a variety of perspectives, from Continental Resources chief executive Harold Hamm to Schlumberger CEO Paal Kibsgaard.
Reasons for this expected slowdown include a new level of fiscal responsibility being required of producers by investors, new wells being tapped more quickly for their initial riches and a limit on how much shale oil refineries can actually handle. Yet, those pointing to these issues also generally feel that the situation should improve by the end of 2019.
Harold Hamm at Argus Americas
Harold Hamm, CEO and founder of Continental Resources (NYSE:CLR), gave an overview of his perspective on shale oil production at the recent Argus Americas Crude Summit in Houston, Texas. Hamm says he expects the growth of shale oil production to drop as much as 50 percent while admitting that his forecast is a "wild guess." He points to changing conditions in the shale oil industry from a growth-at-any-costs perspective to a desire by investors to see lower production costs and higher returns.
Hamm maintained that onshore producers are becoming "more disciplined in their approach to capex" and that "living within cash flow" is now more important than growth. Given dropping oil prices, that means production will slow because "production is a direct response of capex today with this industry." Basically, "the more money that you inject the more you are going to extract."
For Hamm, producers are likely to stop as much as 25 to 30 percent of their oil rigs. While he did not clarify if that number is also a wild guess, Hamm does have a positive view of the future. He believes that production could be as much as 50 percent higher overall in 10 years.
Schlumberger's Paal Kibsgaard
Schlumberger CEO Paal Kibsgaard confirmed that shale drilling is definitely slowing and that shale drillers are "generally taking a more conservative approach to the start of the year." Kibsgaard expects shale industry spending to be flat or even down this year compared to 2018 which should translate into less drilling. Though he does expect a rebound by the end of the year, lower prices may hold that at bay.
Kibsgaard also expressed concern about a basic dynamic of shale oil drilling; new wells produce a lot for a brief period then decline rapidly. Kibsgaard said that "an increasing percentage of the new wells drilled are being consumed to offset the steep decline from the existing production base." Additional problems include increased numbers of wells drilled near each other that then cannibalize production. In addition, drilling techniques appear to have reached their current maximum level of efficiency, suggesting another limit to growth.
Investors, oil rigs and refineries
As energy analyst Nick Cunningham pointed out, the shale industry is now facing a "newfound mantra of capital discipline…after a decade or so of a debt-fueled drilling frenzy." As Occidental CEO Vicki Hollub, who expects reduced investments in shale oil drilling, said, "I believe investors will hold companies accountable for returns and a lot of this didn't happen previously."
Cunningham noted that the U.S. oil rig count has dropped sharply and that Schlumberger says it is already seeing reduced drilling from shale companies. In addition, the U.S. Energy Information Administration forecasts expect February to show the slowest rate of growth in almost a year. Also, Argus Media took Barclays data to conclude that, while 2018 production growth was at 18%, 2019 is more likely to come in at 9%.
Cunningham also noted that refineries currently have a stronger need for medium and heavy grades of crude rather than the light crude from shale oil drilling. In fact, refineries' needs have currently stabilized and they are not expected to absorb increased production.
2019 remains cloudy
Shale oil production faces a number of challenges with the biggest challenge likely being investor expectation. Aside from Amazon, most companies are eventually expected to stop operating at a loss which raises difficulties for sectors that rely on debt and have "rarely if ever been cash-flow positive," as is the case with the fracking sector. Given that efficiency gains may be at an end, the best locations may already be drained and the world may have enough light crude to not need this sector's growth, the hopeful perspective that 2019 will end on a brighter note seems overly optimistic.
(Featured image by DepositPhotos)