The race to capitalize on data
Tech companies and small startups tend to adopt cloud services with ease, but much larger businesses, especially those not involved with technology, are often unaware of the true power of cloud services or generally unwilling to let their processes evolve. While more traditional companies lag behind, early adopter companies are engaged in an all-out gold rush to maximize the value of their data.
Somewhat unexpectedly, data has come to define our contemporary technological era, and the growth of Big Data is projected to experience is enormous.
For many experts, the rise of Big Data, and some companies' apparent reluctance to capitalize on the data they already have, has signalled a coming change to the business landscape.
"There is no doubt that there will be another significant shift in the Fortune 500 over the next 10-15 years, which will see companies come and go. The reality is that the increased pace of competition and the reduction in barriers to entry means that companies that can't move at speed will not survive in their current state. At the heart of that is their data."
This is a quote from Patrick Bruce-Lockhart, an expert in digital transformation and cloud services.
Bruce-Lockhart has worked with many high-profile companies, including the energy company Emera, helping them update and improve their systems. He has also worked with Nintendo, reshaping their business model and approach prior to the release of the Wii U gaming console.
Bruce-Lockhart spoke with Born2Invest last week, as part of an ongoing exploration of the intricate relationship between cloud services and Big Data.
From his perspective, it seems clear that any companies who haven't modernized to make use of cloud services are doomed to be supplanted by more agile, tech-savvy competitors.
"When it comes to strategically leveraging cloud services as it relates to data and analytics, every industry can benefit. Companies that aren't leveraging these technologies will continue to be fragmented as competitors are able to come into their space by optimizing a process, simplifying a supply chain, or providing an improved customer value proposition."
Cloud services + data = A shifting paradigm
With data collection and analysis, it's very easy to split recent history into Then and Now.
Several years ago, the technology to perform complex data analysis was still in its very early stages. Like any emerging technology, high-level analytical tools tended to be expensive and experimental, as Bruce-Lockhart explained.
"In the early years of big data, people spent enormous amounts of money chasing their instincts about the value of data, but because of the limitations of the technology, they struggled to get real returns."
Executives couldn't justify spending a large amount of money, time, and people-power on a process that might not yield any significant information or insights. Data itself was valued highly by these executives, but they didn't know how to make it work for them.
Fast-forward approximately ten years, and cloud infrastructure and cloud services are now on offer. Even more importantly, these services are far less expensive than previous data analysis tools and systems. Now that companies don't need to burn a hole in their pocket to analyze their masses of data, priorities regarding data have shifted entirely. In some cases, cloud services reduce the need for staff members who would otherwise be tasked with in-depth analysis.
"The availability of cloud services completely changes the game for analytics and big data. Now the race is entirely for data itself, as the capabilities to perform complex analytics are available to almost anyone with a credit card. Providers are also making it much more affordable as they are beginning to embed analytics into their offerings, reducing the necessity of data scientists."
These are the behind-the-scenes developments that have led to terms like "big data" and "the cloud" becoming part of our collective vocabulary.
The general public has heard these terms as well, not just those of us in the tech sector, and this may be the perfect indicator of a necessary change in how businesses operate.
Headline-worthy tech companies and small startups alike tend to adopt and utilize cloud services with relative ease, but much larger businesses, especially those not directly involved with technology, are often unaware of the true power of cloud services or generally unwilling to let their structure and processes evolve.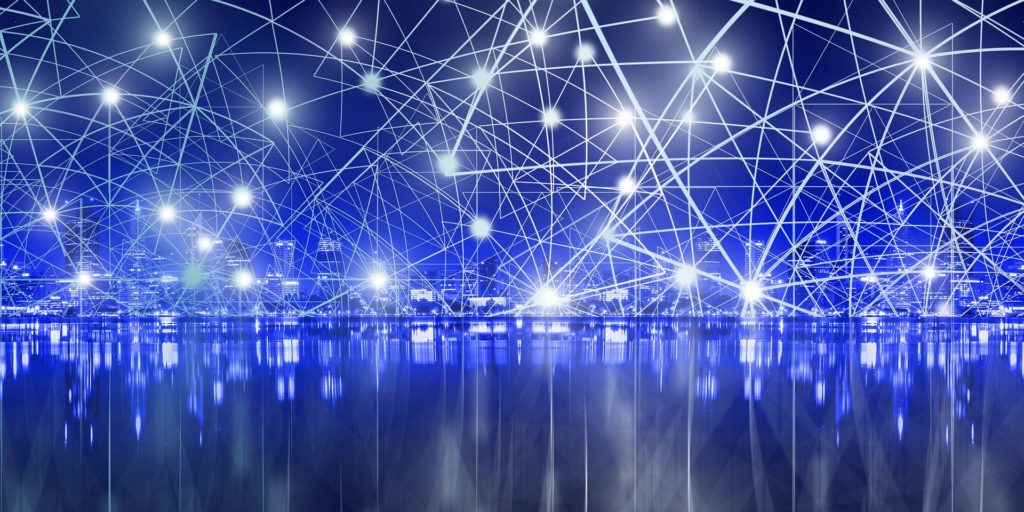 Data ownership vs. mining
But while more traditional companies lag behind, early adopter companies are engaged in an all-out gold rush to collect and maximize the value of their data. Consumer data, in particular, has been amassing as the internet has increased in popularity and reach. Regarding consumer data ownership, we're still in the Wild West days, prior to any significant legislation on the subject.
Bruce-Lockhart has seen firsthand the extent to which companies with large amounts of data have not yet realized that they're sitting on a goldmine. What's more, those who have realized this haven't been successful in extracting value from that goldmine.
"Most companies have a significant trove of data, but it wasn't collected with the knowledge that it would be of value over time, producing business intel and predictive capabilities. There is a significant divide between those who get it and those who own it but are not yet fully committed to mining the value."
In the case of the latter group, Bruce-Lockhart sees the main obstacle as being a gap between leaders and their own IT departments.
An attempt may be made, but if the company's personnel doesn't already have skills in this area, that attempt will most likely be derailed or delayed, causing leaders to throw their hands up at the whole process.
"What seems to happen most often is that business leaders struggle to meaningfully connect with IT in order to properly mine existing internal data, as the legacy environments are not conducive to real-time analytics, and as such, they give up, and instead reach externally and pay for more generic market data."
In a time when everyone claims to grasp the importance of big data and in-depth analytics, relatively few have the expertise and commitment required.
How data collection has changed
So what about those companies that don't already have a great wealth of data? More specifically, what about these are companies and brands that are focusing on massive growth? "Entrepreneurs and employees tasked with growth have a relentless appetite for better data about their customers and their markets," says Bruce-Lockhart.
As we touched upon earlier, collection of consumer data represents a number of difficulties and complex arguments.
Personalized, targeted marketing, one of the most visible instances of using consumer data to fine-tune marketing efforts, has borne the brunt of public criticism, most likely because many consumers didn't realize that their data was being collected in the first place.
This conflict and the subsequent backlash suggests the need for two major changes in the area of contemporary data collection: transparency of communication with users and seamless integration of data collection points.
One of the most recent improvements to data collection has been within the realm of devices, specifically smart devices and wearable tech. Consumers aren't just aware of the increased number of sensors present in these products; for many, these sensors are a selling point.
"Think about some of the most interesting technological advancements of the last few years. The implications of adding sensors to more and more 'smart' products will continue to change the way we design and consume all sorts of products and services. Our lives have been and will continue to be changed in many ways."
What Bruce-Lockhart wanted to highlight most of all on the topic of improved data collection was not the ways in which it might be used for marketing purposes, but rather how large-scale data collection and real-time complex analytics could allow for major, positive leaps in many different industries.
In particular, he noted that enhanced data collection and analysis could lead to a significant increase in the efficiency of our heating and cooling systems, reducing energy usage and therefore environmental impact. Bruce-Lockhart also mentioned how data collection of vehicles could lead to big changes for insurance providers and even increased safety measures from vehicle manufacturers.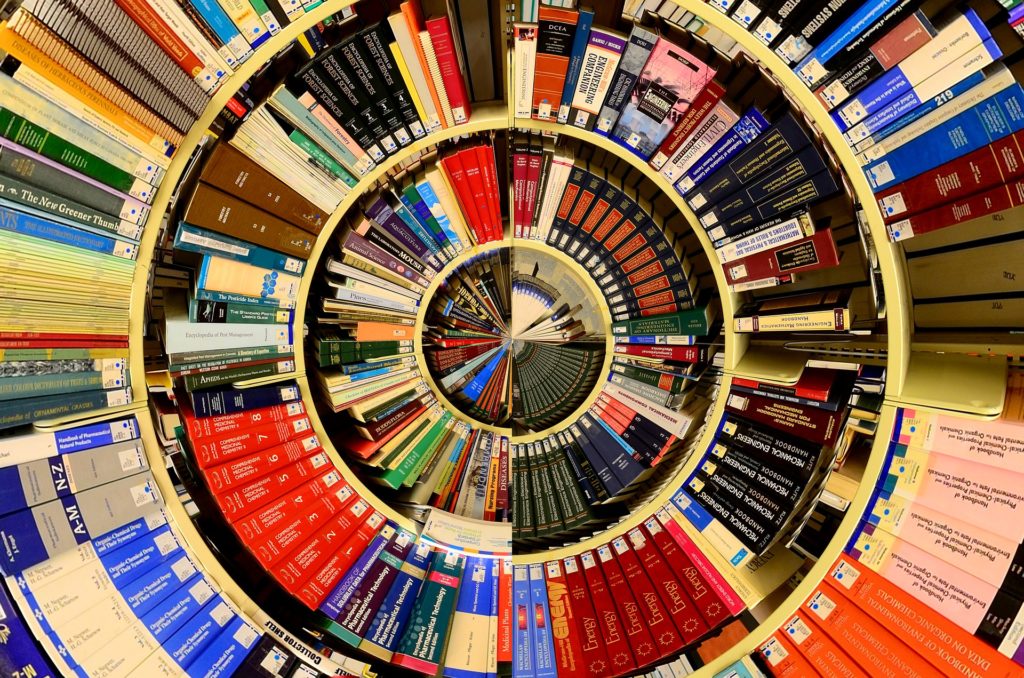 Intelligent and strategic digital transformation
So when and how do companies push themselves into the sphere of businesses that understand and utilize their data to the best of their abilities?
The 'how' is digital transformation. Full stop.
The 'when' is up to the company itself, and this is where the process can get complicated. Planning and strategizing prior to transformation is critical. Digital transformation is not a one-size-fits-all process, though some company leaders may believe this to be true.
"Effective digital transformation is more about the approach than it is about the technology, as paying for the latest and greatest is no guarantee for success. Most attempts overspend and underdeliver when compared to user expectations," says Bruce-Lockhart.
We asked Bruce-Lockhart to provide us with a highly condensed summary of how companies can best approach digital transformation:
"Start with the customer or end-user in mind. Pull together a team with the skills to provide the full 360-degree view of the customer, the technology, and the financials. No egos, no discussion of past decisions, and all problems remain on the table. Eliminate any brand names from discussions until you have a target architecture map. Build an execution-based roadmap and ensure your partners and vendors are aligned contractually to the end result. Put together a steering committee to oversee the Project Manager that includes executives from your key partners. Instead of keeping them at a distance and letting everyone point fingers, it's easy to avoid major dysfunctions by simply asking everyone to sit at the same table."
You'll notice that many of the steps listed below involve managing personalities and preconceptions. The success of digital transformation depends heavily on the people involved, from partner vendors to company executives and IT professionals.
Bruce-Lockhart attributes many of these problems to a fundamental human desire for things to remain the same. It's not only possible but common for humans to make decisions based on comfort rather than their own best interest.
This obstacle has proven to be formidable, and sadly it remains one of the main culprits behind effective and efficient data analysis and optimized utilization of cloud services.
The shift toward cloud-based systems is inevitable. Those who fail to innovate will be passed by. Progress is guaranteed, but company leaders choose the pace.
There has never been a better time to be directly involved with data collection and analysis, thanks in large part to the immense capabilities offered by cloud services.
The relationship between the two is far more complex and interdependent than we have time to describe here, but we will continue to report on developments in cloud services and big data, for the benefit of big data specialists across all sectors.
—
(Featured image by Gerd Altmann from Pixabay)
DISCLAIMER: This article was written by a third party contributor and does not reflect the opinion of Born2Invest, its management, staff or its associates. Please review our disclaimer for more information.
This article may include forward-looking statements. These forward-looking statements generally are identified by the words "believe," "project," "estimate," "become," "plan," "will," and similar expressions. These forward-looking statements involve known and unknown risks as well as uncertainties, including those discussed in the following cautionary statements and elsewhere in this article and on this site. Although the Company may believe that its expectations are based on reasonable assumptions, the actual results that the Company may achieve may differ materially from any forward-looking statements, which reflect the opinions of the management of the Company only as of the date hereof. Additionally, please make sure to read these important disclosures.