US Army signs up University of Texas as Futures Command base
Known for its expertise in research and innovation, the University of Texas in downtown Austin will serve as a new home to American soldiers.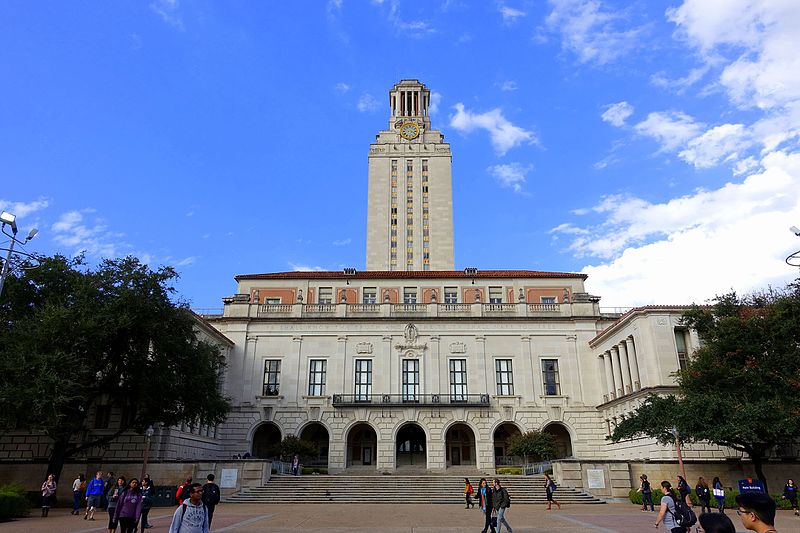 In its newest 21st Century reorganization effort, the U.S. Army has announced that Austin—known as a hub for innovation, technology, research and academia—has been chosen as its base for the country's new high-tech, four-star Futures Command.
The Futures Command will be responsible for coordinating efforts to modernize the Army, improve future readiness and increase the country's wartime capabilities. Austin was chosen because the Army wants to identify and work with new technology, value-added service providers and innovative firms that have offerings to enhance the Army's capabilities.
The new Command Center will partner with academia, researchers and private sector innovators to find options for modernizing and ensuring that soldiers have better weapons and adequate equipment for future military encounters. Integration Management Officer for the Army Futures Command, Lt. Gen. Eric Wesley, said, "The Army is looking for talent that will make us better."
The new command headquarters will be housed in The University of Texas System's building in downtown Austin. It will be a symbiotic relationship, as the System boasts one of the nation's top-ranked research institutions in its flagship campus—the University of Texas at Austin. But the Army Futures Command will also have access to the resources and expertise of all the System's 14 member institutions throughout Texas.
Because UT's 14 member institutions boast some of the country's leading experts in areas such as national security, bioterrorism, cybersecurity, medicine and engineering, there already exists an ethos of innovation that can help shape the Army's modernization efforts and expand its capabilities.
Recognizing that things change continually—even how the military responds to national security, terrorism and war—the Futures Command is anticipating that input from forward-thinking partners will result in the making of a modernized Army that is better prepared for future operations. With the Army's largest armored installation less than 100 miles north of Austin at Fort Hood, 40,000 soldiers and the Army Operational Test Command headquarters also stand ready to field test new innovations resulting from Future Command's collaborative efforts.
The effects of this new command will be far-reaching. Plans for construction projects associated with the new 500-person command will be solidified in the near future. Most of the civilian workforce associated with the command will be placed on UT System campuses or among technology-based businesses that will be interacting with the Army.
A Futures Command team may also be located within Austin's high tech ecosystem—a place called Capital Factory. Capital Factory provides co-working space for approximately 1,000 high-tech startup firms as well as entrepreneurs working on innovative new ideas. More than 150 top tech mentors in Texas are also made available to startup companies in the Capital Factory space.
Federal research and development dollars will also follow the Army to Texas. This will create a lucrative environment that is likely to attract more innovators, entrepreneurs and startups. The result will be more jobs and thousands of new opportunities throughout the state. The state's economic vitality will reflect a significant positive impact quickly.
No doubt Austin will live up to the Army's expectations. But, there is also no doubt that the Army's Futures Command Center will also attract talent and innovation from throughout the country.
(Featured Image by Daderot via Wikimedia Commons. CC0 1.0)
—
DISCLAIMER: This article expresses my own ideas and opinions. Any information I have shared are from sources that I believe to be reliable and accurate. I did not receive any financial compensation in writing this post, nor do I own any shares in any company I've mentioned. I encourage any reader to do their own diligent research first before making any investment decisions.